We believe passionately in the power of impactful storytelling to shape perspectives and inspire action. Beyond our own rewilding advocacy work, we collaborate with like-minded partners to tell their stories across a range of communications platforms.
Our creative team of photographers, videographers, writers and designers all have extensive ecological knowledge and understanding of the key messages associated with contemporary land management in Scotland.
Our clients include BBC, The Woodland Trust, Forestry & Land Scotland, Scottish Government, NatureScot, John Muir Trust, Trees for Life, The European Nature Trust, Wildland, Rewilding Europe, Rewilding Britain and Cairngorms Connect.
PHOTOGRAPHY
Our image library is a unique collection of Scottish wildlife, landscapes and images showcasing ecological restoration, or rewilding. Images from our online library can be licensed for use across all media.
Use the box below to search for your specific image requirements:

FILMMAKING
From concept to delivery, we think up bright ideas, write scripts, shoot video, record sound, create graphics and produce visually rich, compelling films and animations.
Our talented team have all the creative and technical areas covered but where we differ from other production companies (apart from our profits being reinvested in rewilding), is our knowledge. We know Scotland and we know the rewilding story. We understand the need for progressive, but balanced messaging. It's a fine line and we think we walk it well.
Check out some of our latest films.
SPEAK TO US ABOUT YOUR FILMMAKING NEEDS
"We create visual stories that contribute to positive change."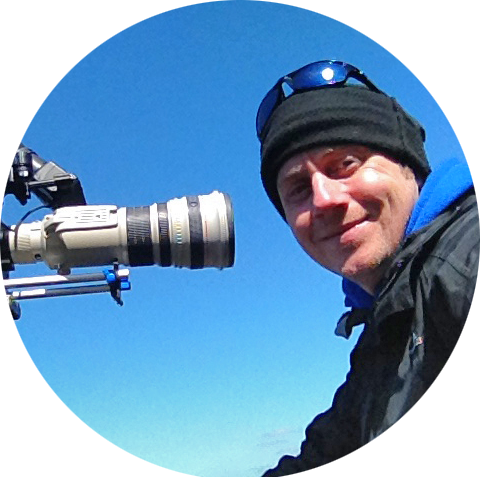 Mat Larkin, Head of Filmmaking
BOOKS
Books have played a key role around the world in influencing public support and political policy. National Parks have been established, climate change policies accelerated and calls for rewilding have been rallied through a series of landmark books.
A compelling narrative accompanied by stunning imagery in a book with high production values, can unlock doors to exciting new conversations.
We have published our own range of inspirational books including SCOTLAND: A Rewilding Journey, The Lynx and Us and The Red Squirrel: A Future in the Forest.