Riverwoods is the story of a fish that lives in the forest. And in the soil that feeds the forest. And in the predators, scavengers and even herbivores of the forest. Scotland's Atlantic salmon - the King of Fish - is not only the ultimate angler's prize, but a key building block in a complex forest ecosystem.
But in return, salmon need the support of a rich and diverse landscape that stretches far beyond the banks of the river. Over many centuries, the loss of Scotland's natural woodlands, and much of the wildlife that shaped them, has profoundly changed our rivers and their ability to support the huge salmon runs that once flourished. Today, this magnificent creature so symbolic of Scotland's spectacular, cascading rivers, is threatened like never before.

Three years in the making, Riverwoods is a feature-length documentary that shines a light on the perilous state of Scotland's salmon and tells the compelling story of an inextricable relationship between fish and forest.
We've brought together a group of expert scientists, writers and filmmakers to tell a story of loss and lament, but also one of hope. Throughout Scotland, the fractured connections between salmon and the landscapes through which their rivers flow, are gradually being repaired through the foresight and positive actions of many different people.
Riverwoods is a rallying call for restoring more of Scotland's river catchments and all the life they support.
The salmon need the forest. The forest needs the salmon. And Scotland needs them both.
We wish to acknowledge the generosity of the following individuals and organisations who have supported the making of the Riverwoods documentary.

The European Nature Trust, Woodland Trust Scotland, The Carman Family Foundation, Anne Reece, Tom Heber-Percy and The Ecology Trust.
RIVERWOODS: INDEPENDENT FILM SCREENINGS
"I cannot stop thinking about this film. It's an inspiring story about how everything is interconnected."

"Riverwoods is a film that every single person in Scotland should see."
Following an extensive screening tour across Scotland, the Riverwoods documentary can be licenced for both public and private screenings within the UK. Due to broadcast restrictions, Riverwoods is not currently available for public online viewing, but online screenings can be requested and will be delivered via a password-protected link. (running time is 55 mins.)
RIVERWOODS: THE INITIATIVE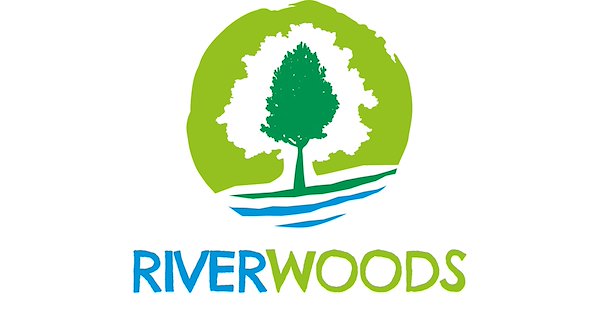 The Riverwoods initiative is a broad partnership of organisations, focused on restoring healthy river systems and increasing the ecological connectivity between land and rivers.
The partnership brings together pioneering projects that are already recovering and reconnecting river woodlands across Scotland, to tackle the twin challenges of biodiversity loss and climate change, showcasing their successes and creating blueprints for others.