Over many centuries, the loss of Scotland's natural woodlands and much of the wildlife that shaped them, has profoundly changed our rivers. Not so long ago, huge runs of Atlantic salmon returned each year from the sea, found their way into the cool, tree-lined headwaters of Scotland's rivers and having spawned the next generation, most of these titanic fish died, their carcasses fuelling entire ecosystems.
Today, many of those rivers flow through bare, treeless landscapes, the legacy of centuries of burning, felling and overgrazing. Without the shade and nutrients provided by trees, rising water temperatures are impacting Scotland's salmon and this magnificent creature is threatened like never before.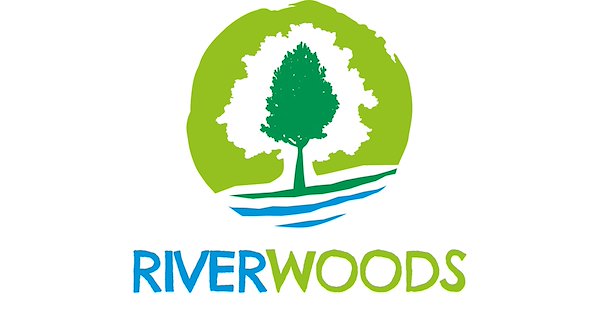 SCOTLAND: The Big Picture is part of a partnership of organisations committed to creating a network of thriving riverbank woodlands and healthy river systems across Scotland.
The partnership brings together pioneering projects that are already restoring and reconnecting river woodlands, showcasing their successes and creating blueprints for others.

Three years in the making, the feature-length Riverwoods film, produced by SBP and narrated by Peter Capaldi, shines a light on the perilous state of Scotland's salmon, and tells the compelling story of a fish that once lived in the forest. And in the soil that feeds the forest. And in the predators, scavengers and even herbivores of the forest. Scotland's Atlantic salmon - the King of Fish - is not only the ultimate angler's prize, but a key building block in a complex forest ecosystem.
The salmon need the forest. The forest needs the salmon. And Scotland needs them both.
Independent Film Screenings
"I cannot stop thinking about this film. It's an inspiring story about how everything is interconnected."

"Riverwoods is a film that every single person in Scotland should see."
Following an extensive screening tour, the Riverwoods film can now be licenced for both public and private screenings within the UK. Due to broadcast restrictions, Riverwoods is not currently available for public online viewing, but screenings for clubs and societies, learning institutions and cinemas and theatres, are available on request.
CREATING RIVERWOODS
Working in partnership with the Riverwoods initiative, we have produced a collection of short films and stories showcasing the work of the many people committed to reversing the catastrophic declines in Scotland's wild salmon.
Creating Riverwoods is a series of real-life case studies featuring landowners, gamekeepers and fisheries experts. Their stories provide both practical information and inspiration for other land managers seeking to restore the health of Scotland's river catchments, and all the life within them.
Riparian planting
Atlantic salmon need cold, clean water. With increasing water temperatures now adding to the many pressures facing this iconic fish, creating shade by restoring native woodland along Scotland's exposed riverbanks has become a race against time.
With thanks to Kyle of Sutherland Fisheries Trust, Alexander Forestry, Lower Oykel Fishings and Forestry and Land Scotland.
Floodplains
Globally, wetlands are disappearing three times faster than forests. As climate breakdown increases the likelihood of heavy rainfall events, efforts are being made across Scotland to reunite rivers with their natural floodplains, revitalising wetlands and slowing river flows, creating dividends for both people and wildlife.
READ THE STORY: A RIVER RUNS THROUGH IT
With thanks to Dee Catchment Partnership, Atlantic Salmon Trust, Forth Rivers Trust, Tweed Forum and Crookston Farm.
Catchment scale restoration
Restoring Scotland's rivers requires that we look beyond the riverbank to consider the influence of the wider landscape. Rewetting peatlands and replanting upland forests benefits the whole river catchment, boosting wildlife, reducing siltation and enhancing resilience to droughts and floods.
READ THE STORY: REPEAT PRESCRIPTION
With thanks to Findhorn Watershed Initiative, Trees For Life and Glenmazeran Estate.
Dynamic processes
For centuries, Scotland's rivers have been straightened, confined and tidied, but today, rivers are being rewiggled, deadwood is being reintroduced and artificial barriers are being removed, returning rivers to their natural meandering course, diversifying flows and restoring connectivity from source to sea.
READ THE STORY: ROYAL RIVERWOODS
With thanks to Balmoral Estate, Dee Catchment Partnership, SEPA, cbec eco-engineering UK Ltd, McGowan Environmental Engineering and Timelapse Scotland.
The role of wildlife
Healthy rivers need healthy wildlife populations, functioning together to sustain a productive system. River restoration efforts are seeking to restore the abundance of life Scotland's river ecosystems once supported, recognising the importance of all the pieces of the ecological jigsaw, from beavers and aspen to salmon and invertebrates.
READ THE STORY: THE RIVER WILD
With thanks to Rottal Estates, South Clunes Farm and Buglife.
Ready to take the next step?
If you are ready to embark on a journey of river catchment restoration, the Riverwoods initiative can provide additional information and advice.
Creating Riverwoods was commissioned and funded by the Fishmongers' Company's Charitable Trust.