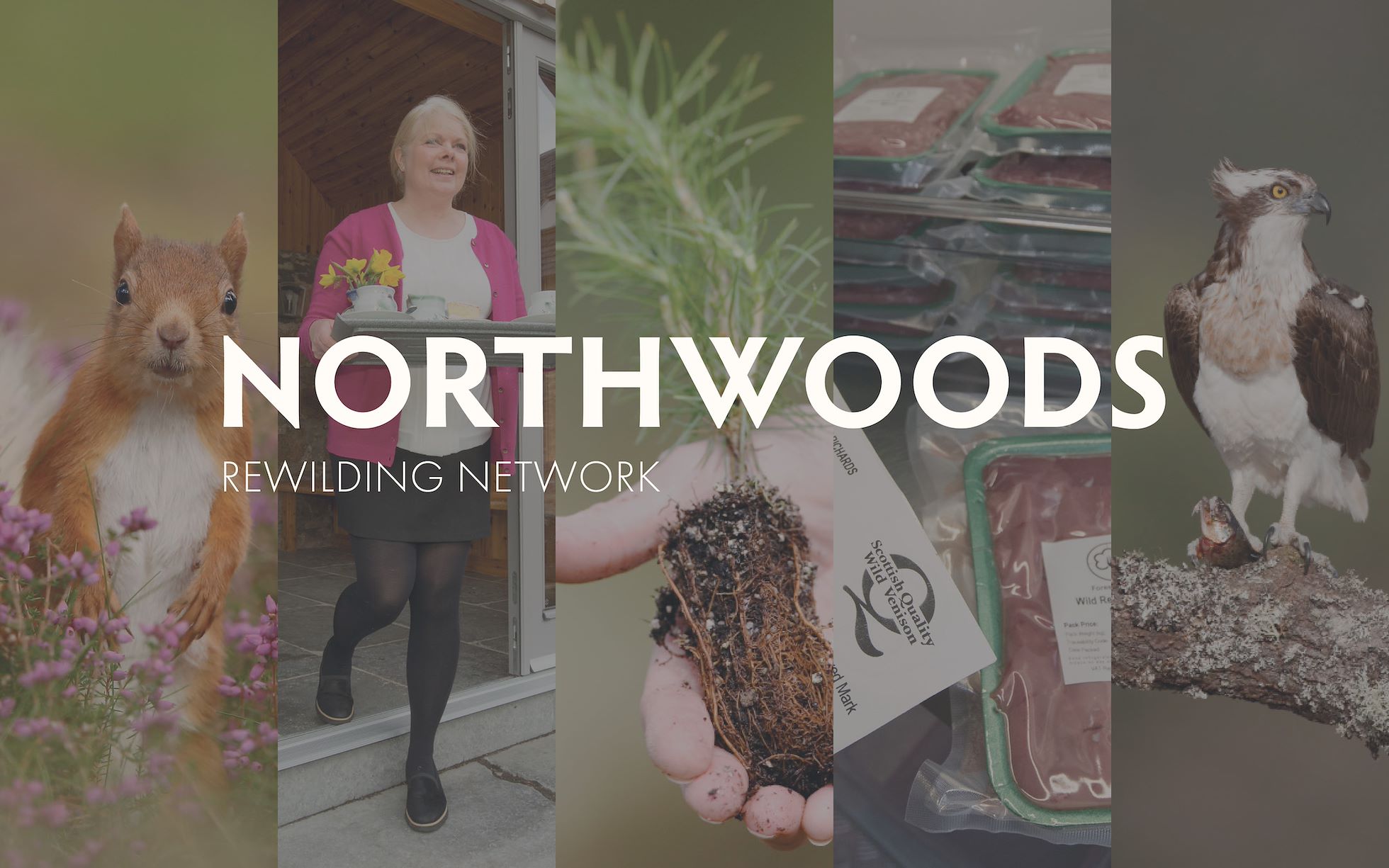 WHY IS NORTHWOODS NEEDED?
Scotland boasts some of the most successful and inspiring examples of rewilding at a landscape-scale across large estates. However, to address the dual emergencies of nature loss and climate breakdown, rewilding must also be accessible to smaller landholdings so they can contribute to ecological connectivity across the entire country.
We know from speaking to land managers and community groups across Scotland that despite aspirations to rewild, many feel they lack the knowledge of rewilding best practice to make the right choices. Concerns about funding, long-term sustainability and communication about rewilding can also hold land managers back from embracing change.
Northwoods exists to help a varied group of partners overcome these barriers, and in doing so, prove the power of rewilding at this scale to restore habitats, recover wildlife populations, mitigate climate change and support rural communities.
20 YEARS FROM NOW...
If nature is allowed to shape and govern the landscape, change can happen surprisingly quickly. We don't know exactly what the network will look like in 20 years – that will depend on a range of dynamic processes - but the rewilding actions taken by our land partners will undoubtedly catalyse a more vibrant, complex mosaic of habitats supporting greater abundance and diversity of life.