2020: WAKING UP TO THE NEW TRAVEL NORMAL
Share:
Once travellers are back on the road, there is hope that they will choose experiences that have a positive environmental impact. But what do those experiences look like and how easy are they to find? Holly Tuppen discusses how post-pandemic wanderlust could be a force for good.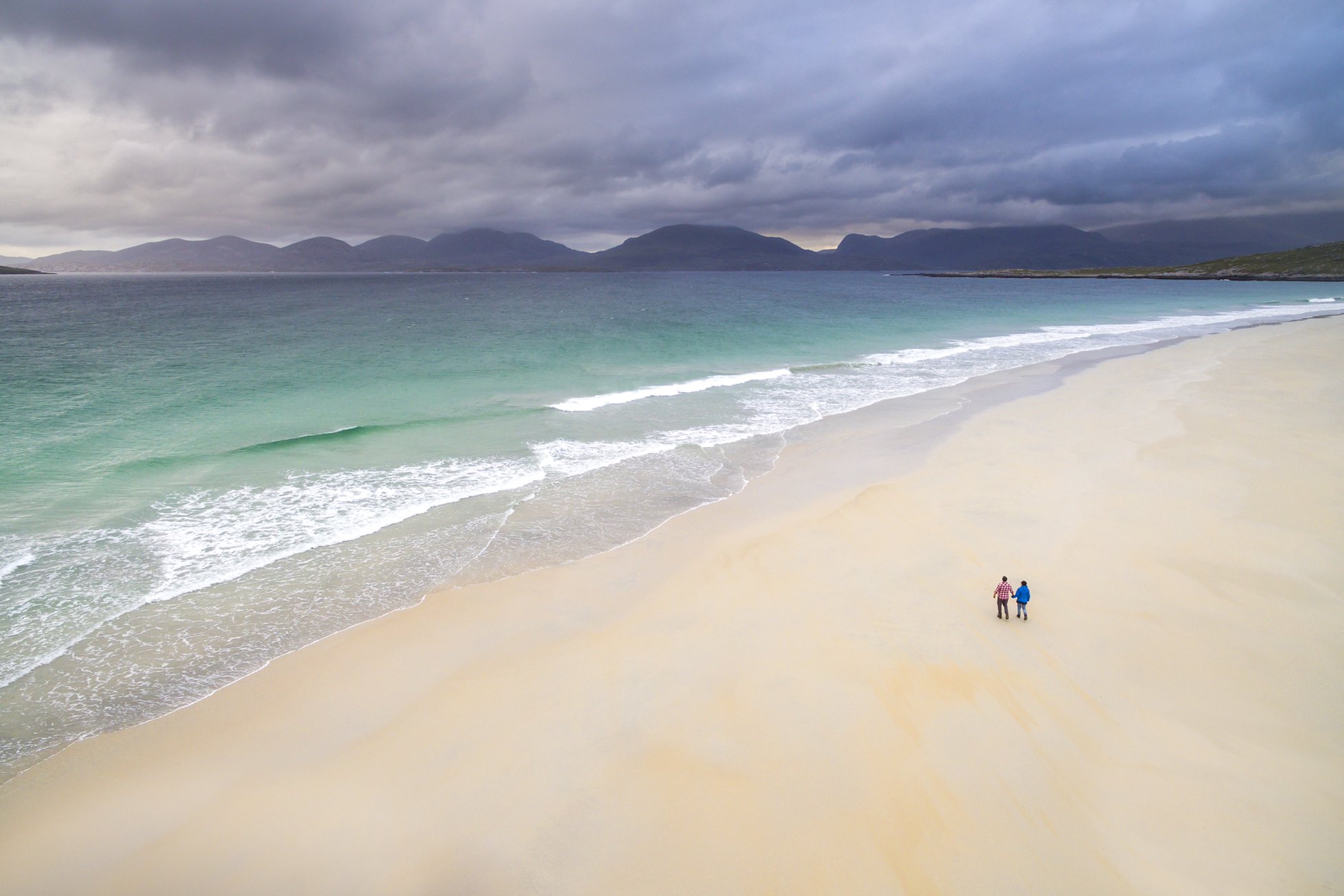 For years I sang unfalteringly from the "tourism is good for the world" song sheet.
Travel provides one in ten jobs worldwide; creates economic opportunities; broadens horizons; opens minds and nurtures cultural understanding. A world without travel is narrow-minded, incomplete. But then one day, doubt crept in. It lurked around the corner of resorts banning straws while still serving bottled water, international hotel chains bartering for space on impoverished, remote islands, and the growing tales of locals being pushed out of their cities and homes by selfie-stick touting tourists.
It even lurked within me. Do I want to explore far-flung corners of the world, or would I be happier carving out micro-adventures on home turf? The lurking soon became a constant menace, and I almost packed the whole travel industry in.
People are what persuaded me otherwise. People who have spent their lives protecting ecosystems and species with funds from honest travel experiences. People with the magic of hospitality coursing through their veins, bringing nature and culture to life for lucky guests. People who are never happier, nor prouder, than when sharing their corner of paradise, wherever that may be. When tourism is genuinely sustainable, I'm often left awestruck, resolved to promote the heroes.
But spotting the sustainable travel heroes isn't as easy as it once was.
Ecotourism first entered the dictionary in the 1980s, and soon became synonymous with a range of 'nature experiences'. In the 1990s, it drifted into the mainstream – hotel chains got in on the 'green', recognising that money could be saved through careful environmental management. Before long, tired of imported cookie-cutter interiors, food, and pre-scripted guided tours, travellers sought out more authentic and local experiences. Likewise, in the luxury world, bling was pushed aside for the sake of wilderness, provenance, and a sense of place. By 2019, the words 'purpose', 'meaning', and 'positive impact' started to permeate the communications of many travel brands. Today, it is up to consumers to establish who is walking the talk.
So what is sustainable tourism? The UN World Tourism Organization defines it as: "tourism that takes full account of its current and future economic, social and environmental impacts, addressing the needs of visitors, the industry, the environment and host communities." With 8 billion people vying for finite resources, how can travel be sustainable if the needs of both the industry and visitors are on an equal footing to those of host communities and the environment?
Having less of an impact is no longer enough. To be truly sustainable, our travel experiences must help solve environmental and societal problems. This doesn't mean that every holiday we take has to involve grandiose planet and people-saving outcomes. But it does mean that as travellers, we must think harder about who and what we're spending our money on.
Even under the crippling cloud of the Covid-19 crisis, we cannot ignore global problems that desperately need solutions. Intricately interwoven, the climate emergency and biodiversity crisis are no longer disputable. Atmospheric carbon dioxide has increased 25% in the last 50 years, and we're losing species at 1000 times their natural rate. According to the International Union for the Conservation of Nature (IUCN), we are witnessing the greatest extinction crisis since dinosaurs disappeared from our planet 65 million years ago.
Such environmental devastation is the result of short-term gain prevailing over long-term prosperity, as we continue to churn out carbon and destroy ecosystems to get more stuff, more convenience, and more comfort for less money. Even the present global pandemic is most likely linked to our relentless destruction of nature, via the wildlife trade.
Travel is woven within these crises. Before Covid-19 ground it to a halt, the tourism industry was responsible for a hefty 8-12% of the world's carbon emissions, with air travel playing a major role. Development for the sake of tourism can also lead to urban sprawl and the destruction of critical wildlife habitats. Irresponsible destination management has a devastating impact on local lives: at best, clogging streets with souvenir shops; at worst, draining water supplies.
But equal to its power to harm, travel has an enormous potential to heal, restore and protect.
As Sibylle Riedmiller, founder of the world's first Marine Protected Area, Chumbe Island Coral Park in Tanzania, once said: "Tourism is the only industry with a vested economic interest in protecting the natural world." At Chumbe Island, a palm-fringed island seven kilometres off Zanzibar, a low-impact ecotourism business funds the protection of East Africa's most pristine coral reef. It also re-trains fishermen as park rangers and provides conservation lessons (including snorkelling) for over 500 local students each year. Chumbe Island is a founding member of The Long Run, a charity that supports models like this from Hawaii to Indonesia.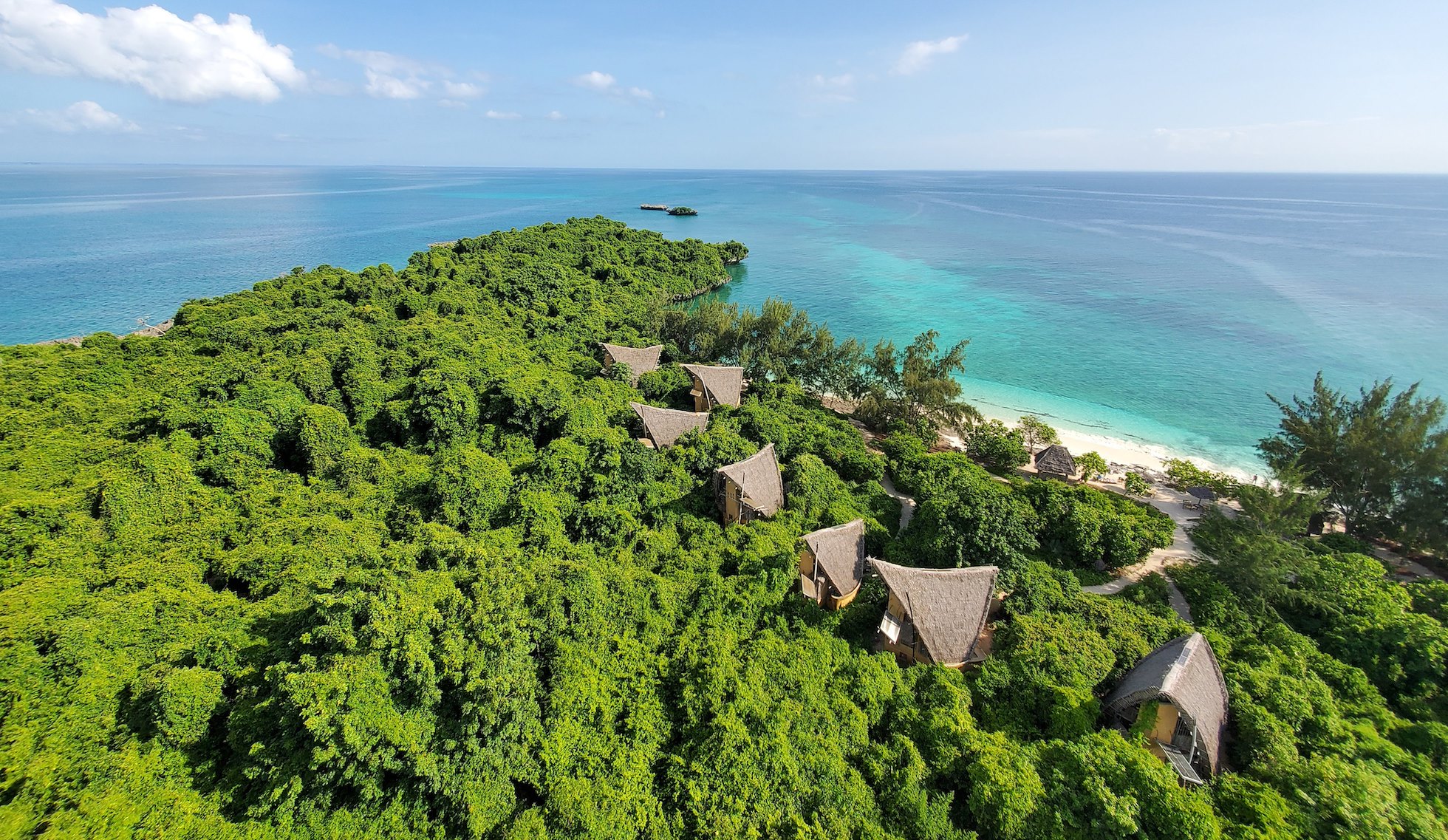 In many parts of the world, tourism offers the financial nugget that persuades communities and governments to halt destructive development, like mining, intensive agriculture or logging. The proof lies in innovative initiatives like Masungi Georeserve, 45 km east of Manila in the Philippines. Despite hosting over 400 species and ancient limestone karst formations, this gnarly forest was devastated by illegal logging and quarrying until the Masungi Foundation stepped in. Today, day trips and forest viewing decks fund the conservation of 3,000 hectares of forest, and generate more than US$1 million per year for the local economy.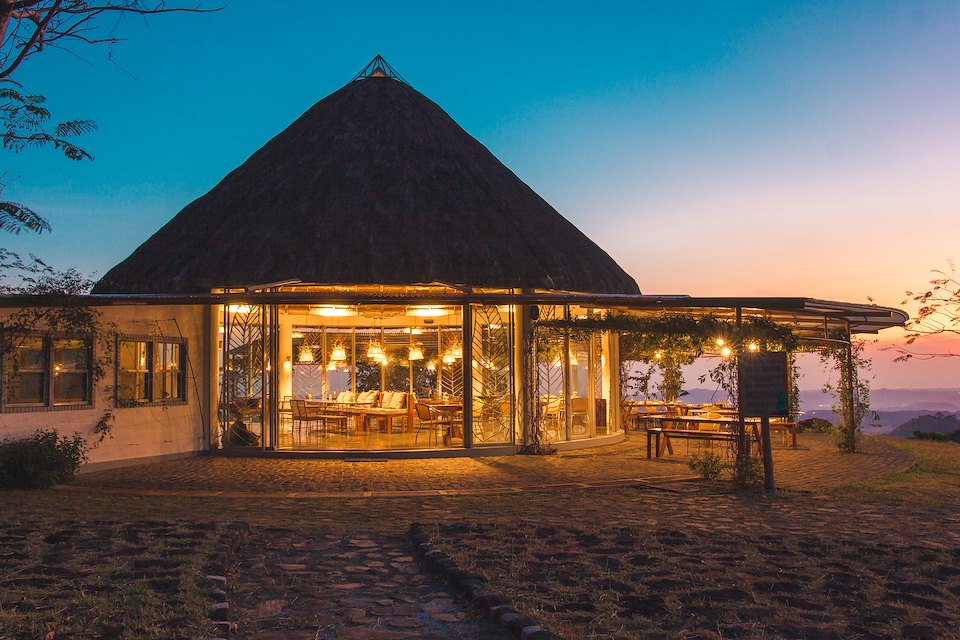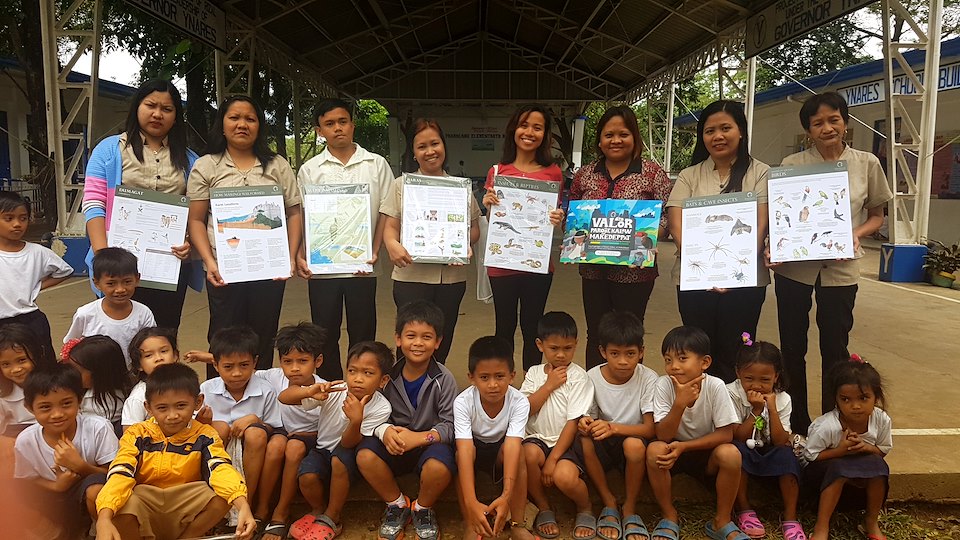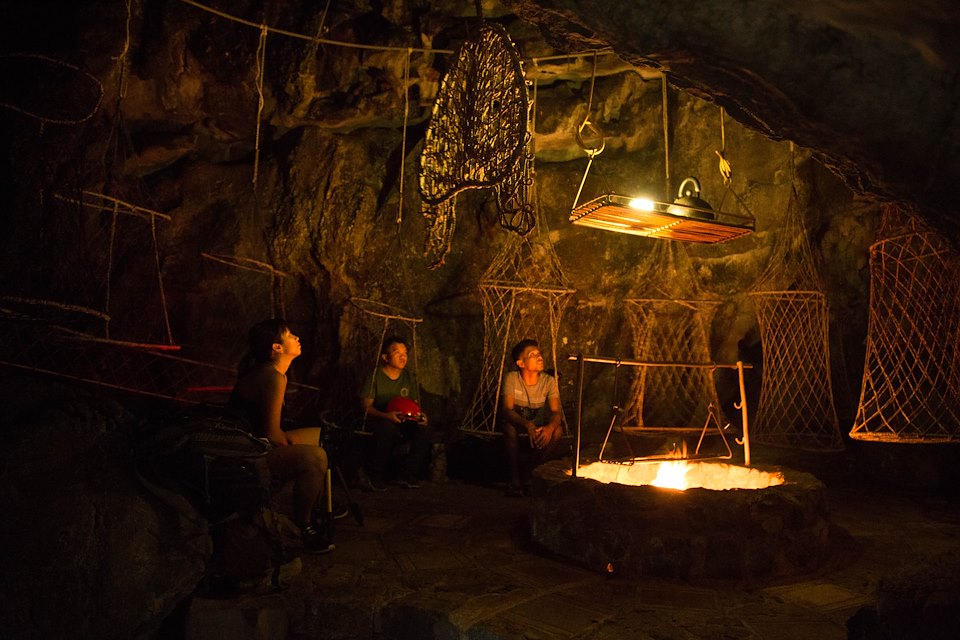 Closer to home, there is a growing number of tourism initiatives supporting conservation. In Scotland, landholdings such as Alladale Wilderness Reserve and the Wildland network are turning the tide on exploiting wild nature, and instead offering experiences that champion the restoration of wildlife and their habitats. Projects like Cairngorms Connect are breaking new ground in land management, aiming to restore and reconnect 600 square kilometres of unique habitats, and in doing so, bring tangible benefits to both visitors and local communities. Through their rewilding retreats SCOTLAND: The Big Picture connects travellers with the rapidly evolving story of rewilding, and invests the profits from its retreats in local initiatives.
Tourism isn't the only tool in the conservation box, but its influence is growing. According to Rewilding Britain: "Tourism currently generates more revenue and provides more employment for Britain's rural sector than farming. The market for nature tourism in Europe is increasing and overall, 65% of the cost from a typical nature-based experience remains in the local economy." From safaris on Knepp Estate's 3,500 acres in Sussex, to self-catering barns at ecologist-led Old Lands in Wales, numerous examples demonstrate that authentic, conservation-led tourism not only supports the restoration of impoverished landscapes, but creates positive social and economic benefits for local people.
Alladale Wilderness Reserve in northern Scotland fuels an extensive habitat restoration programme with revenue from its range of luxury accommodations.

Neil and Ryan, two of Alladale's young rangers collect local plants like spear thistle that are blended into natural soaps and beauty products.

Neil and Ryan, two of Alladale's young rangers collect local plants like spear thistle that are blended into natural soaps and beauty products.

Rewilding Escapes runs a range of retreats from its base in the Cairngorms, to demonstrate the economic value in rewilding.

Visitor revenue supports local jobs and businesses and profits support rewilding initiatives across Scotland.

Old Lands is an estate in Wales run on green principles and runs a forest school for the children of holidaymakers.
Tourism can also play a role in protecting, or even reintroducing a species.
Over the last five years, in their quest to create the 'Yellowstone of Europe', Foundation Conservation Carpathia (FCC) in Romania has reintroduced European bison. The success of this project depends largely on low-impact, high-value tourism, which incentivises the local population to live alongside these animals once again. A similar approach has been taken in Indonesia, turning shark finning camps into eco-diving businesses, and in Brazil, where cattle ranches have been turned over to jaguar conservation.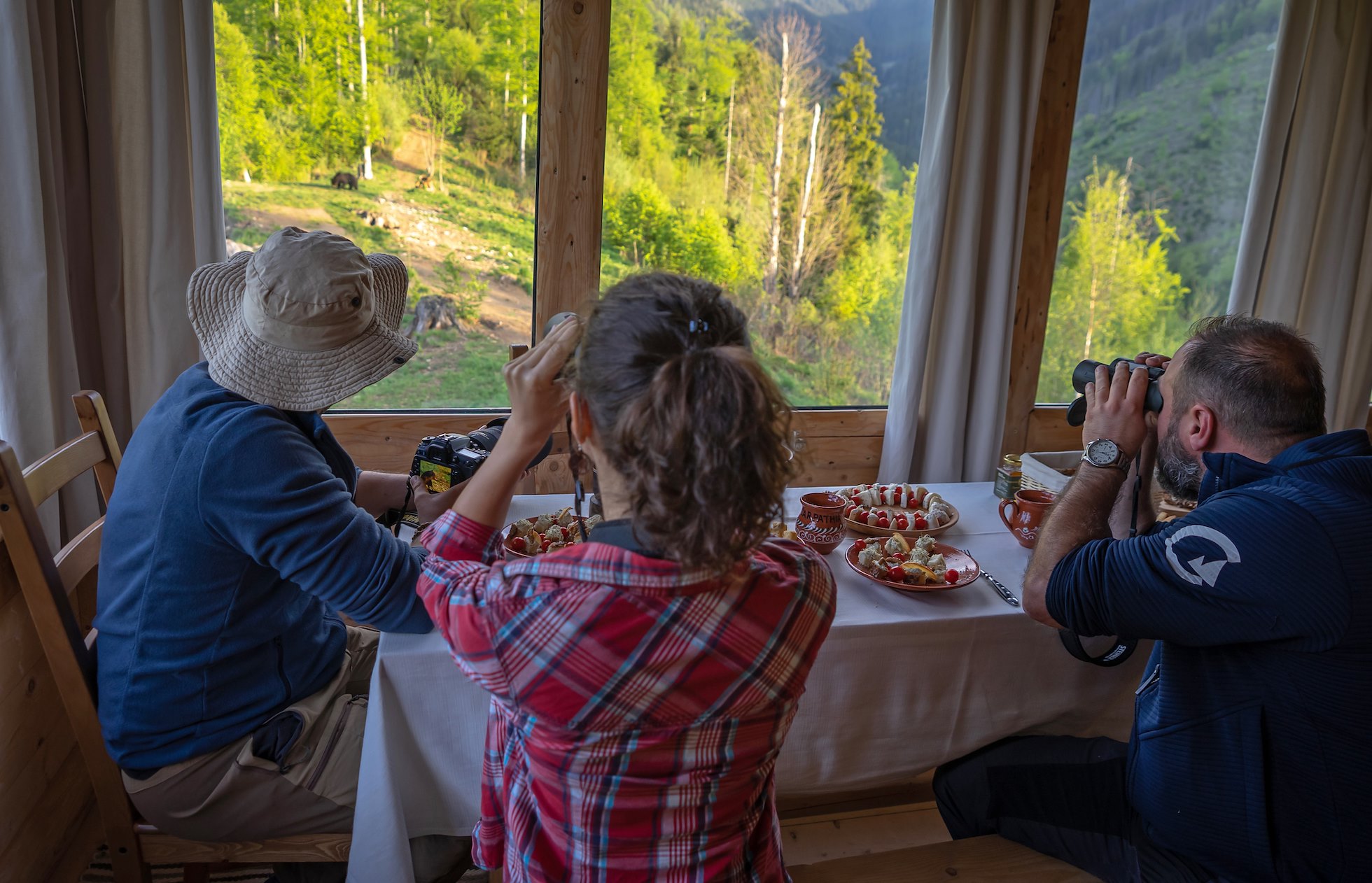 Besides using tourism to secure environmental protection, the most responsible experiences recognise that local communities must be empowered, too. Pioneering examples include the work of Intrepid Travel with Action Aid in developing community- based tourism in places like Myanmar, or Guyana's tourism strategy, designed around small-scale, community-owned lodges. These examples strive to not only equip local people with the skills and resources to deliver meaningful travel experiences, but to ensure that tourism revenue remains in the local economy.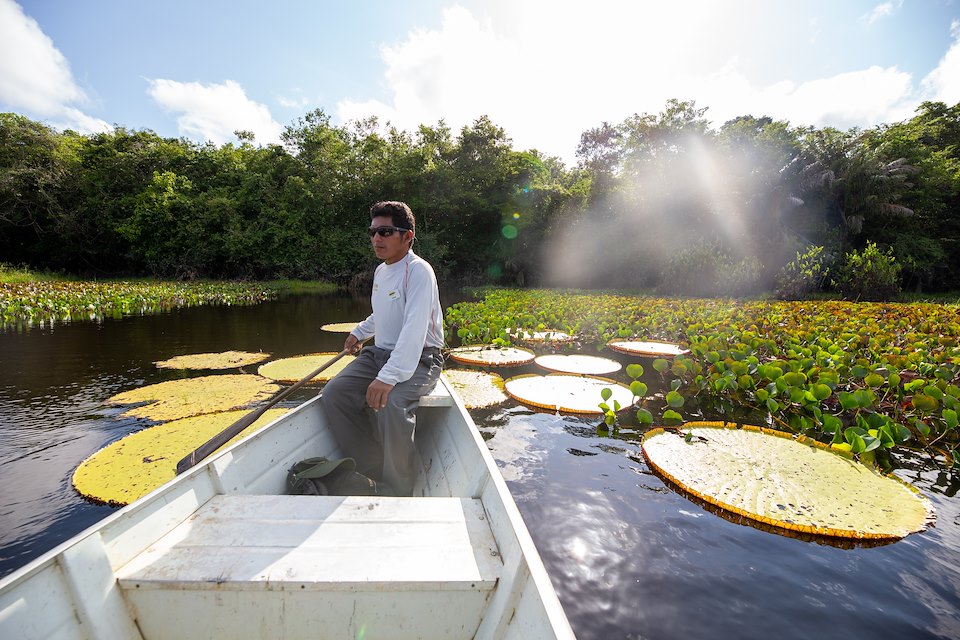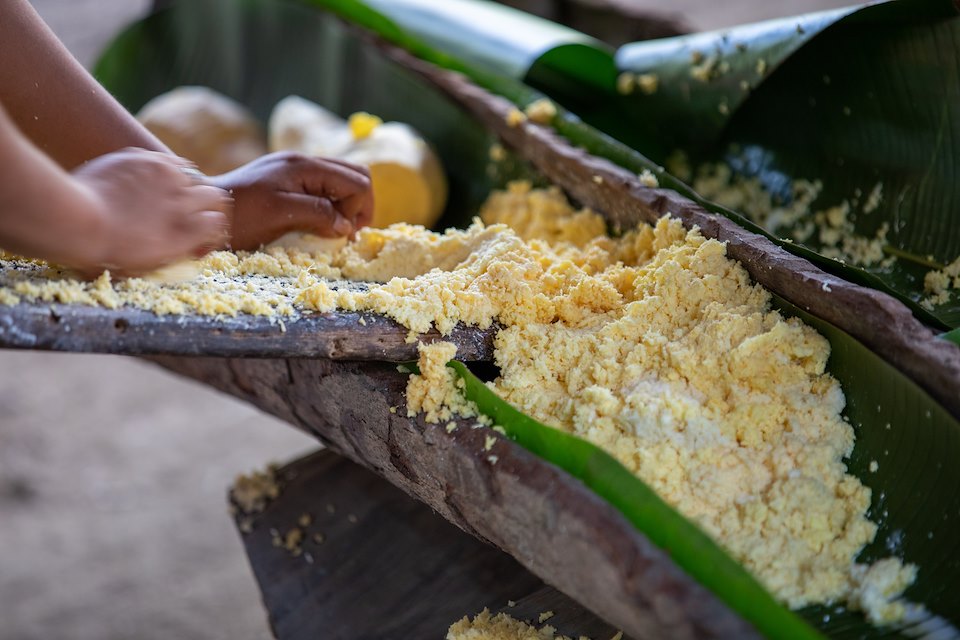 Whatever form of travel we choose, it's still vitally important that it has a minimal environmental footprint. With over 500 global tourism certifications on offer - varying wildly in legitimacy - the safest way to find out whether providers are minimising impact is to ask for yourself. Low-waste and low-carbon operations should be mandatory. If hotels, lodges and operators are taking environmental management seriously, they will have the statistics and targets to prove it. Don't be fooled by greenwashing - banning straws is no longer enough when several hotels have got rid of all single-use plastic front and back of house. If in doubt, look for local; supply chains should deliver maximum value to surrounding communities with minimum carbon output.
Likewise, as travellers, we need to be mindful of every decision we make about when and how we travel, taking on board the environmental weight and cost of our choices. For example, a recent carbon footprinting study by Responsible Travel revealed that what we eat on holiday can be as important as our mode of transport in reducing carbon emissions.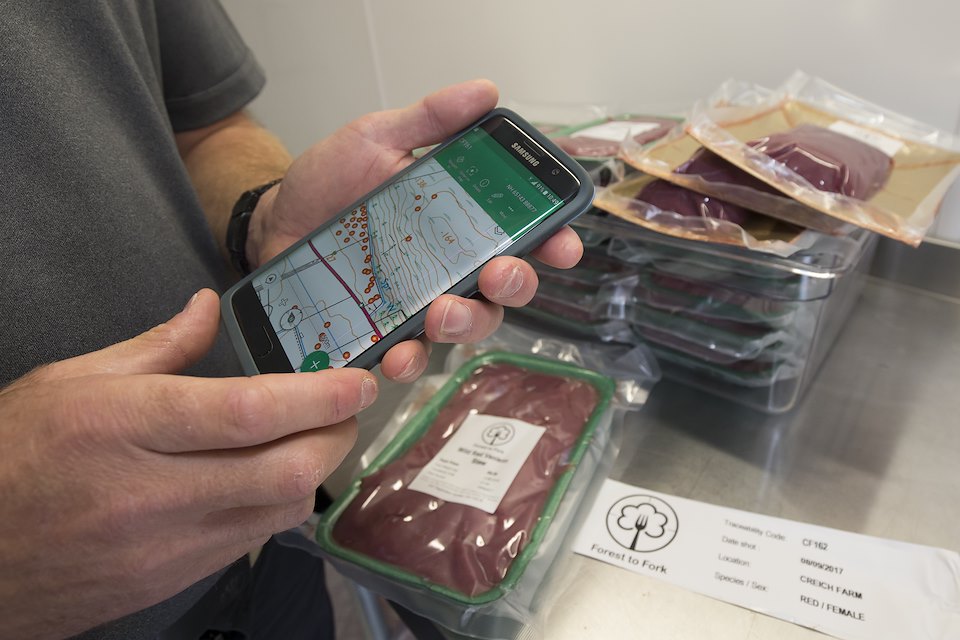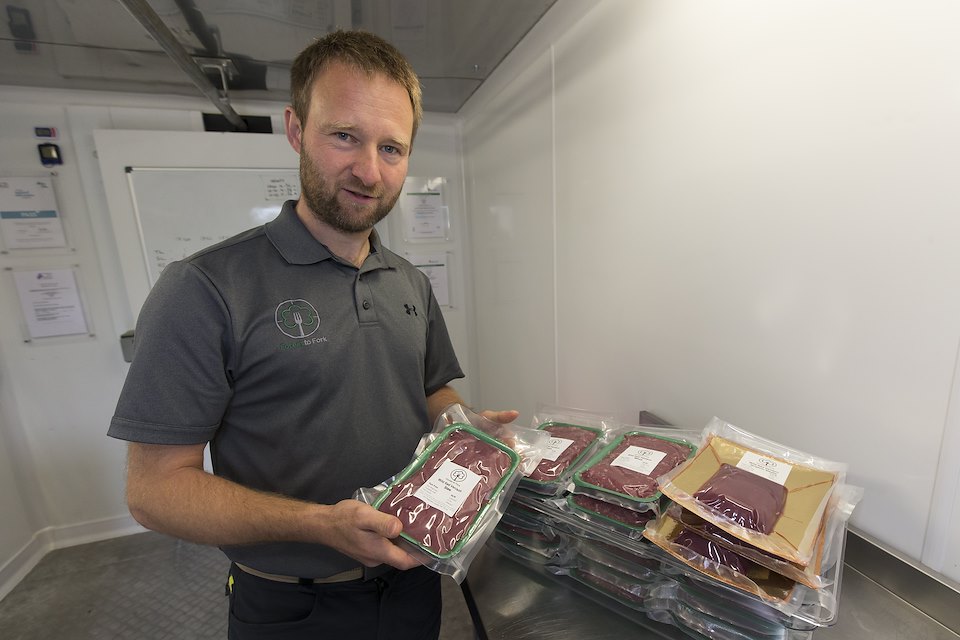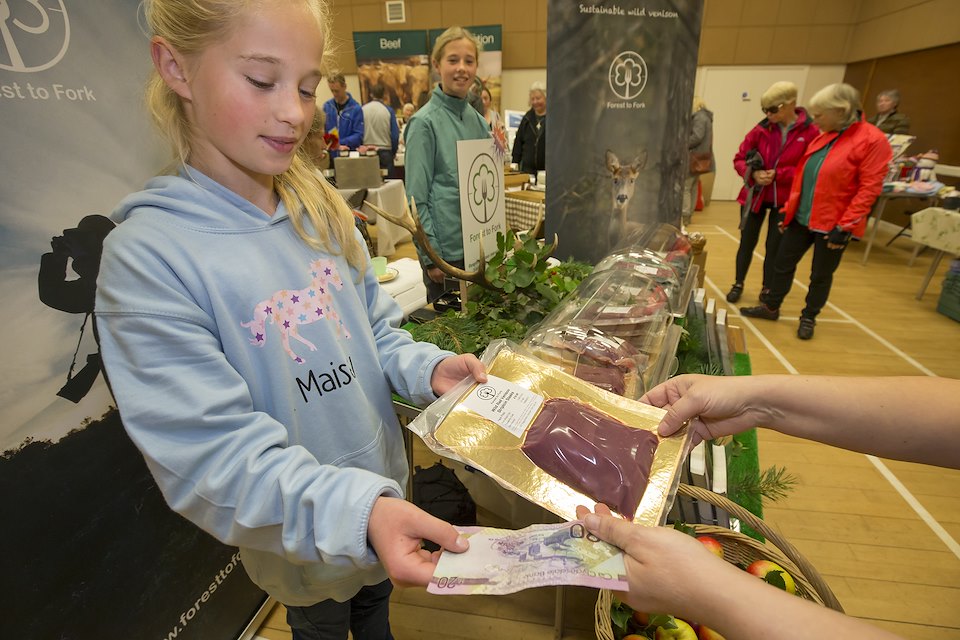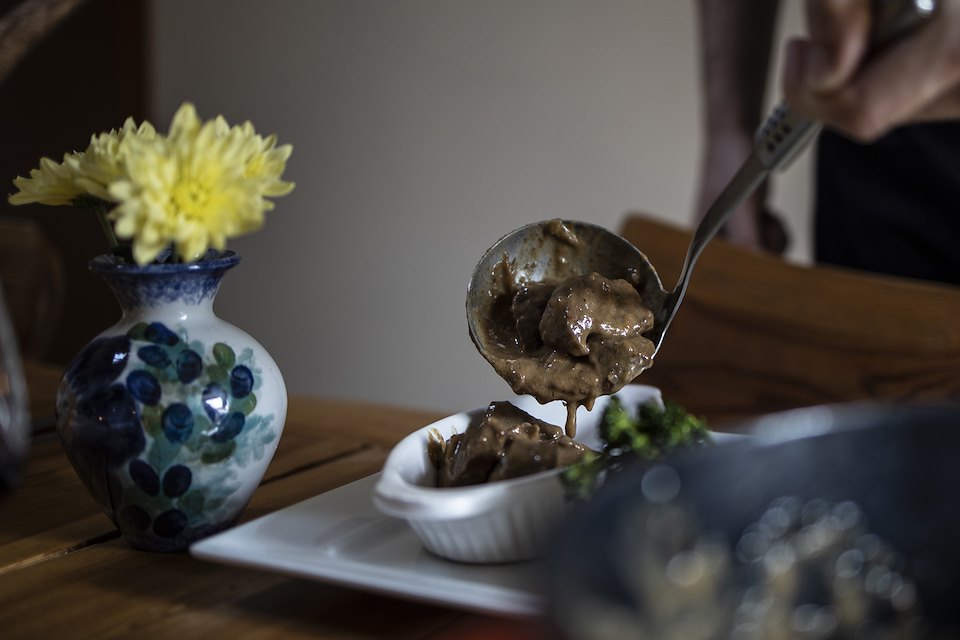 Lastly, for travel to be sustainable, it needs to continually evolve and reinvent itself.
On an optimistic Spring day, it feels as though we're ripe for a significant reset. Having witnessed the power and importance of community, equality, and nature's simple pleasures on an unprecedented scale during the lockdown, can we reimagine tourism with these assets at its heart? Will this prove to be the downtime needed to realign priorities for travellers and businesses alike? Does the future of tourism revolve around the long-term health and well-being of the many, rather than the few?
Like any journey worth taking, with sustainability, there are always more questions than answers, but we're edging towards new certainties. While we're reflecting in lockdown, relishing doorstep adventures and a sense of slow, perhaps we're also gaining resolve. Resolve for 2020 to be the year we wake up and realise that with the enormous privilege of travel comes an even greater responsibility to make it count.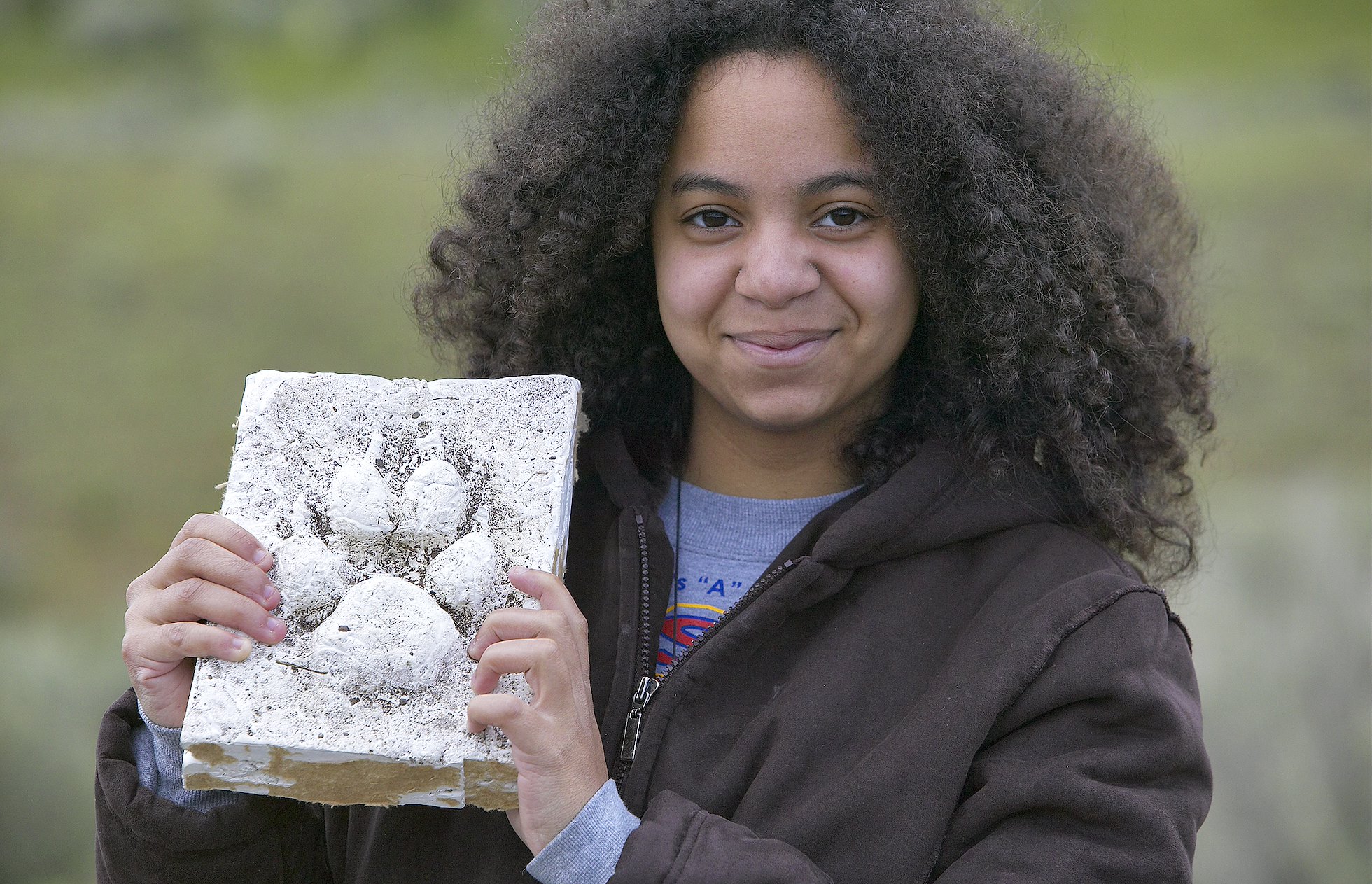 Image credits: Chumbe Island; James Shooter/scotlandbigpicture.com; Juan Carlos Munoz/Rewilding Europe; Peter Cairns/scotlandbigpicture.com; Jamie Lafferty/Guyana Tourism Authority; Masungi Foundation; Daniel Mîrlea/FCC; Old Lands; Alex Baxter.