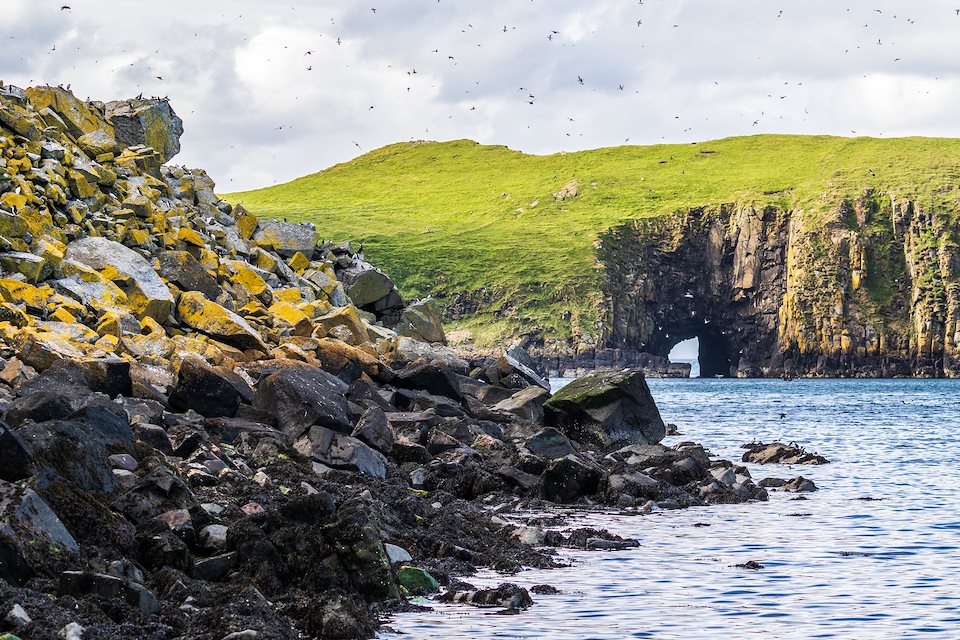 Stornoway to Ullapool, Scotland £849

2 nights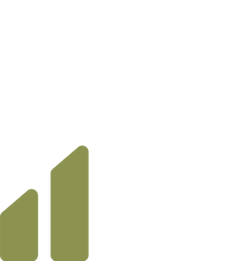 Fitness: Easy Group Size: 7
Cruise across the rich waters of the Minch, a haven for cetaceans and seabirds.
Search for whales and dolphins from dedicated viewing platforms aboard the MV Monadhliath.
Explore remote islands and witness the spectacle of seabird cities.
Contribute to citizen science with all sea life sightings recorded.
Venture through dramatic sea lochs in search of white-tailed eagles.
Stay in comfortable cabins on our liveaboard vessel for the ultimate marine experience.
Receive a complimentary digital copy of our landmark book: SCOTLAND: A Rewilding Journey
OUR VIEW
"There is always something extra-tantalising about a large body of water lying between two land masses. So, it is with The Minch, the stretch of water that separates the rugged west coast of the Scottish Highlands from the islands of the Outer Hebrides, where we will explore aboard the MV Monadhliath, a fully converted former fishing boat, specifically designed for wildlife observation and liveaboard cruising.
South of Stornoway lies a small archipelago of islands known as the Shiant Isles. A shore excursion lets you explore the island and its history which stretches back to the Vikings and beyond. Visiting these remote isles in the spring leads us to an amazing colony of breeding seabirds, including the second largest colony of puffins in the UK. They are joined by thousands of guillemots, razorbills, kittiwakes and shags while great skua, black-backed gulls and even the occasional peregrine falcon roam the skies.
The confused ocean currents around the north end of The Minch creates great cetacean hunting grounds. In these rich waters we may encounter minke whales, Risso's, common, white-beaked and bottlenose dolphins, porpoise and on rare occasion, seasonal surprises like fin whales, humpbacks and even magnificent orca."
Paul Sharman, General Manager MV Monadhliath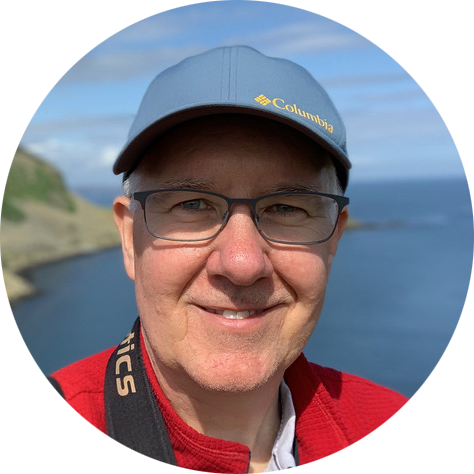 Find out more about The Minch from the MV Monadhliath's General Manager, Paul Sharman >
ITINERARY
Day 1: Join us onboard the MV Monadhliath in Stornoway on the Isle of Lewis where, after a quick safety briefing, you will be shown to your cabin before setting sail on our marine adventure. We will be heading towards our first anchor point at the Shiant Isles. These waters can be good for cetacean spotting and keep your eyes peeled on the rugged coastline that is prime habitat for white-tailed eagles which are regularly seen. We will come ashore to explore island life and the myriad of nesting seabirds, with the possibility of hunting peregrines and patrolling great skuas.
Day 2: Today we leave the Shiant Isles and set course across The Minch. This channel of water that separates the west coast of mainland Scotland and the Isles of Lewis and Harris are recognised as one of Europe's hot spots for cetacean activity.
Alongside our expert guides, we'll use the boat's observation decks to keep an eye out for any sightings of whales, dolphins and porpoises that frequent these waters. Pelagic seabirds can also be seen skimming across the water's surface as skuas, shearwaters and petrels head out in search of fish.
Our next anchorage will be at the mouth of Loch Broom and the archipelago of the Summer Isles. We'll enjoy an evening meal and with luck, our quiet anchorage will allow us to listen to the strange calls of storm petrels and the singing of seals.
Day 3: After a final onboard breakfast, we set sail for our final destination of Stornoway on the Isle of Lewis. These waters can again be good for cetacean spotting so keep your eyes peeled as we head towards a rugged coastline that is prime habitat for white-tailed eagles which are regularly seen before landing and finishing our journey at midday.
DATES
DATES
GUIDE
STATUS

DATES:

29-31 May 2021

GUIDES:

James Shooter

STATUS:

Open
BOOK NOW
DETAILS
PRICE
Price: £849
Deposit: £200
Single supplement: £0
PRICE INCLUDES
2 nights accommodation on board the MV Monadhliath
All meals
All sailing activities
Guiding
Presentations
PRICE EXCLUDES
Travel to/from the retreat
Travel/cancellation insurance
Alcoholic drinks
Personal expenses
CalMac ferry from Ullapool to Stornoway
TRAVEL
After making your way by ferry from Ullapool to Stornoway on the Isle of Lewis, we will meet in Stornoway at 1pm on Day 1.
By train: There is no train station in Ullapool. The closest is at Garve where we can offer a pickup/drop off service.
By car: Cars can be safely parked at Ferry Car Park Ullapool. The closest postcode is IV26 2UR.
By air: Our nearest airport is Inverness (60 miles) and we can offer transfers but we charge £40 each way, which can be shared if other members of the group are travelling by air.
MEALS
Fresh cooked meals are provided on board and there are tea and coffee making facilities in the small galley kitchen.
FITNESS
A reasonable level of mobility is needed to get aboard and onto the smaller dinghy for island landings. All island walks are short in duration, but over rough ground.
WEATHER
Weather is very changeable off the west coast of Scotland and you should expect anything from warm, calm conditions to wintry squalls. Even on lovely days, extra layers and waterproofs will make your trip more comfortable whilst at sea.
SEA SICKNESS
If you suffer with motion sickness, please take all necessary precautions beforehand.
GUIDES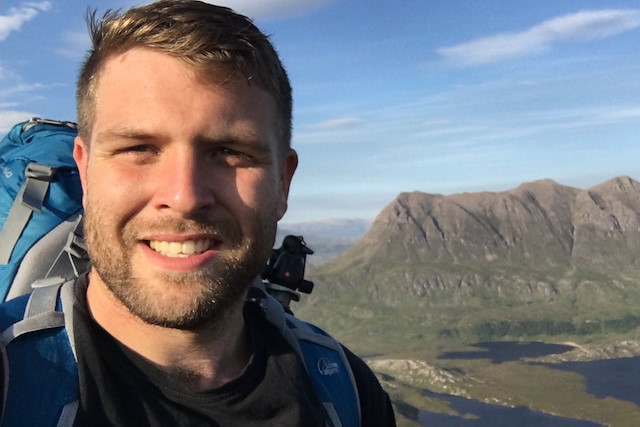 JAMES SHOOTER
James is one of the directors at SCOTLAND: The Big Picture and is the Head of Rewilding Escapes. He is an award-winning nature photographer, filmmaker and guide with a passion for rewilding. He enjoys taking small groups of people to search for amazing wildlife in spectacular scenery, whilst exploring the potential for wilder landscapes. James is an advocate for ecotourism as one of the benefits of rewilding and has been guiding nature lovers and photographers across the Scottish Highlands for several years.
Join James on the following retreats:
29-31 May 2021
MV Monadhliath
Our accommodation for this adventurous retreat is in cabins aboard the MV Monadhliath, a fully converted former fishing boat, specifically designed for wildlife observation. There are a mixture of double and single cabins.
The boat is fully certified with the Marine Coastguard Agency to carry passengers up to 60 miles offshore in complete safety. The vessel benefits from having a full heating and hot water system giving uncompromised central heating throughout and hot water for showers at all times.
Facilities:
2 strategically constructed viewing platforms 6 metres above sea level
2 showers and 2 passenger toilets
Drying room
Fully equipped galley
Comfortable saloon
Smart TV for sharing media
THE BIG PICTURE
By booking a retreat you'll be directly supporting local jobs and services in the Scottish Highlands, demonstrating that wild nature has a tangible economic value.
All of our food and services are sourced from local suppliers wherever possible, and we constantly review ways in which we can make our retreats more sustainable.
We invest all profits from Rewilding Escapes directly into our work, so by joining our retreats, you are contributing to rewilding projects in Scotland.