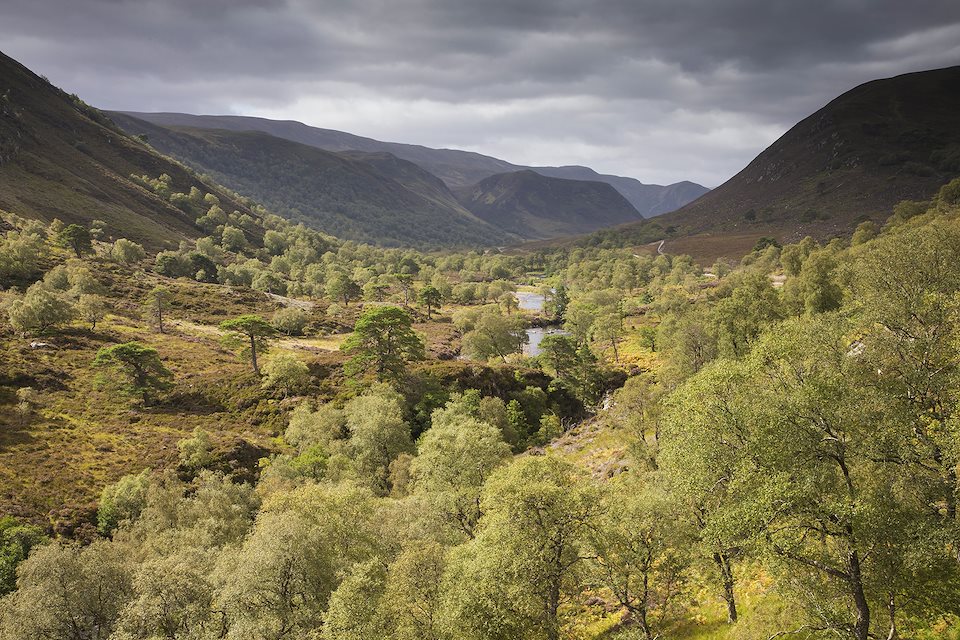 Sutherland, Scotland £1260

3 nights Fitness: Very Easy Group Size: 8
A luxurious stay in a Victorian lodge at one of Scotland's most celebrated rewilding initiatives.
Relax and enjoy exclusive use of the sumptuous Alladale Lodge.
Explore the spectacular 23,000-acre reserve on a Land Rover safari.
Get up close with leaping salmon and red squirrels.
Take to the sea on a private charter to look for bottlenose dolphins.
Enjoy fresh, locally sourced, home-cooked food.
Learn about rewilding at Alladale from the Reserve's rangers.
Receive a complimentary digital copy of our landmark book: SCOTLAND: A Rewilding Journey.
OVERVIEW
Ever since Alladale Wilderness Reserve began its rewilding journey almost 20 years ago, we've enjoyed a close working relationship. We are delighted, therefore, to now offer a luxury weekend retreat in the wilds of Sutherland.
Set against rugged hills and Scotland's most northerly ancient Caledonian pine forest, Alladale Lodge is the ultimate private getaway. This imposing Victorian lodge is comfortable and spacious. In addition to its beautiful bedrooms and lounges, the property boasts an in-house sauna, gym and snooker room.
Each day Alladale's talented team of chefs will serve freshly prepared meals while we sit back, relax and indulge in the solitude of our own 23,000-acre wilderness reserve.
ITINERARY
Day 1: We will meet at the lodge in the late afternoon to enjoy tea and cake before a brief presentation about the history and objectives of Alladale and its associated charity, The European Nature Trust. We will then enjoy our first evening meal together.
Day 2: After a short pre-breakfast walk from the lodge, we will journey by Land Rovers along spectacular Glen Mor. Looking out for eagles and deer, the Reserve's guides will also tell us about the plans for Alladale's long-term restoration.
We will see the abundance of forest regeneration already flourishing, talk about the sensitive issue of deer management and after a tasty and wholesome lunch, we will look for local wildlife, including leaping salmon. We will also have a privileged glimpse of Alladale's Scottish wildcats, part of a nationwide breeding recovery programme.
Before dinner, James Shooter, our guide, will make a short presentation on rewilding across Scotland and the work of SCOTLAND: The Big Picture.
Day 3: We will rise early working-up an appetite for breakfast with an (optional) walk around the Reserve.
Following breakfast, we will head to the coast making stops along the way to explore some of Scotland's most northerly pine and oakwoods. After a picnic lunch on the shores of Loch Fleet where we will watch common seals with their newborn pups and keep eyes on the skies for fishing ospreys, we head to the Moray Firth. Here we board a privately chartered high-speed RIB and head out in search of the world's most northerly pod of resident bottlenose dolphins where they gather to hunt salmon.
We return to the lodge for afternoon tea and cake and further discussion around Alladale's continuing rewilding journey.
Day 4: We share a final breakfast together before farewells and departure.
DATES
DATES
GUIDE
STATUS

DATES:

10-13 Jul 2020

GUIDES:

James Shooter

STATUS:

Almost Full
BOOK NOW
DETAILS
PRICE
Price: £1260
Deposit: £300
Single supplement: £0
PRICE INCLUDES
3 nights accommodation in an en-suite room
All meals
Transport during the retreat
Guiding
Presentations
Transfers to/from Inverness airport/Ardgay train station
PRICE EXCLUDES
Travel to/from the retreat
Travel/cancellation insurance
Alcoholic drinks (wine is served with dinner)
Personal expenses
TRAVEL
Your room at Alladale will be available from 4pm on arrival day. Following tea and cake, and once you're all settled in, we'll enjoy a brief presentation from the Alladale team at 7pm and then sit down for our first evening meal together.
By car: Cars can be safely parked. Postcode is IV24 3BS.
By train: Train travel is generally reliable and we can offer a free pick up at Ardgay Station at 4pm on arrival day and drop off at 10.00am on departure day.
By air: The nearest airport is Inverness (45 miles) and we can offer a free pick up at 2.30pm on arrival day and drop off at 11am on departure day.
MEALS
Breakfast and evening meals will be taken within our accommodation and prepared by our resident chef. We offer home-cooked, wholesome food prepared with fresh, local ingredients. In the field, we take a picnic lunch and home-bakes. We might also squeeze in coffee and cake stops along the way! We can almost always accommodate specific dietary requirements - just tell us on the booking form and we'll make sure we satisfy your needs.
Wine is served with dinner and additional alcoholic drinks can be purchased directly from the lodge.
FITNESS
All sites are accessible via a short walk but the terrain can be uneven and sometimes wet. You should generally be able to walk up to 1km, sometimes over uneven ground.
WEATHER
Weather can be changeable and you should expect anything from warm, calm conditions to wind and rain. Temperatures are likely to range from 10c to 20c with the possibility of strong winds, especially at the coast.
INSECTS
On warm calm days, midges can be present at this time of year. We suggest you bring a suitable repellent.
GUIDES
JAMES SHOOTER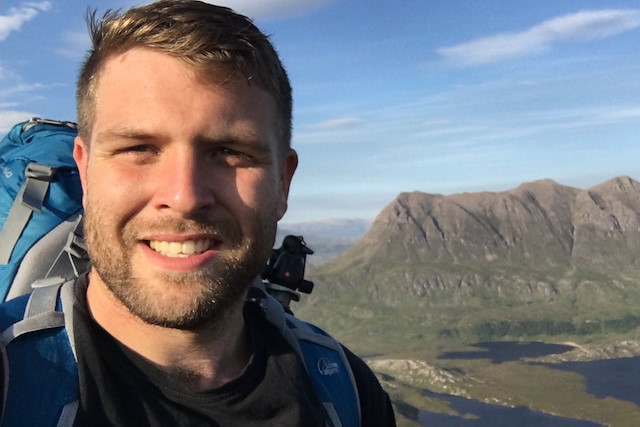 James is an award-winning nature photographer, filmmaker and guide with a passion for rewilding. He is one of the directors at SCOTLAND: The Big Picture and manages Rewilding Escapes. Here he enjoys taking small groups of people into spectacular locations, in search of amazing wildlife whilst exploring the potential for wilder landscapes. James is an advocate for ecotourism as one of the benefits of rewilding and has been guiding nature lovers and photographers across the Scottish Highlands for several years.
Join James on the following retreats:
10-13 Jul 2020
Alladale Lodge
Set against rugged hills and the country's most northerly ancient Caledonian pine forest, Alladale Lodge is the ultimate luxury getaway. This beautiful Victorian manor, refurbished by Laura Ashley in traditional Scottish fashion, is comfortable and spacious.
Alladale Lodge is set amongst 23,000 acres of wilderness reserve and is one of Scotland's most celebrated rewilding initiatives. Almost a million trees have been planted since Paul Lister, Alladale's custodian, acquired the estate and the team works extremely hard in restoring this unique part of the Highlands to its former glory.
Our accommodation in Alladale Lodge is in high-quality en-suite rooms, all individually decorated and traditionally furnished. We will have exclusive use of the lodge and its facilities for the duration of our stay.
The Lodge has a Wi-Fi connection although due to its remoteness, signals can be patchy.
Use of Alladale's gym, sauna and snooker room are included.
Facilities:
Sumptuous double guest rooms with en-suite shower/bathrooms
Talented chef creating amazing meals from local produce
Natura Siberica organic toiletries made with Alladale's very own thistles
Fully equipped gym and sauna
Billiard room
Boardroom with latest AV equipment
Set amongst 23,000 acres of wilderness reserve
Free satellite WiFi
Location:
THE BIG PICTURE
By booking a retreat you'll be directly supporting local jobs and services in the Scottish Highlands, demonstrating that wild nature has a tangible economic value.
All of our food and services are sourced from local suppliers wherever possible.
Whilst we realise it's not always possible to travel by public transport, we offer a £25 cashback scheme to anyone travelling by train or bus to help cut down our carbon footprint.
We supply all our guests with a complimentary reusable water bottle and limit our use of single-use plastic wherever possible.
A native tree will be planted on behalf of every guest in our woodland grove operated by Trees For Life.