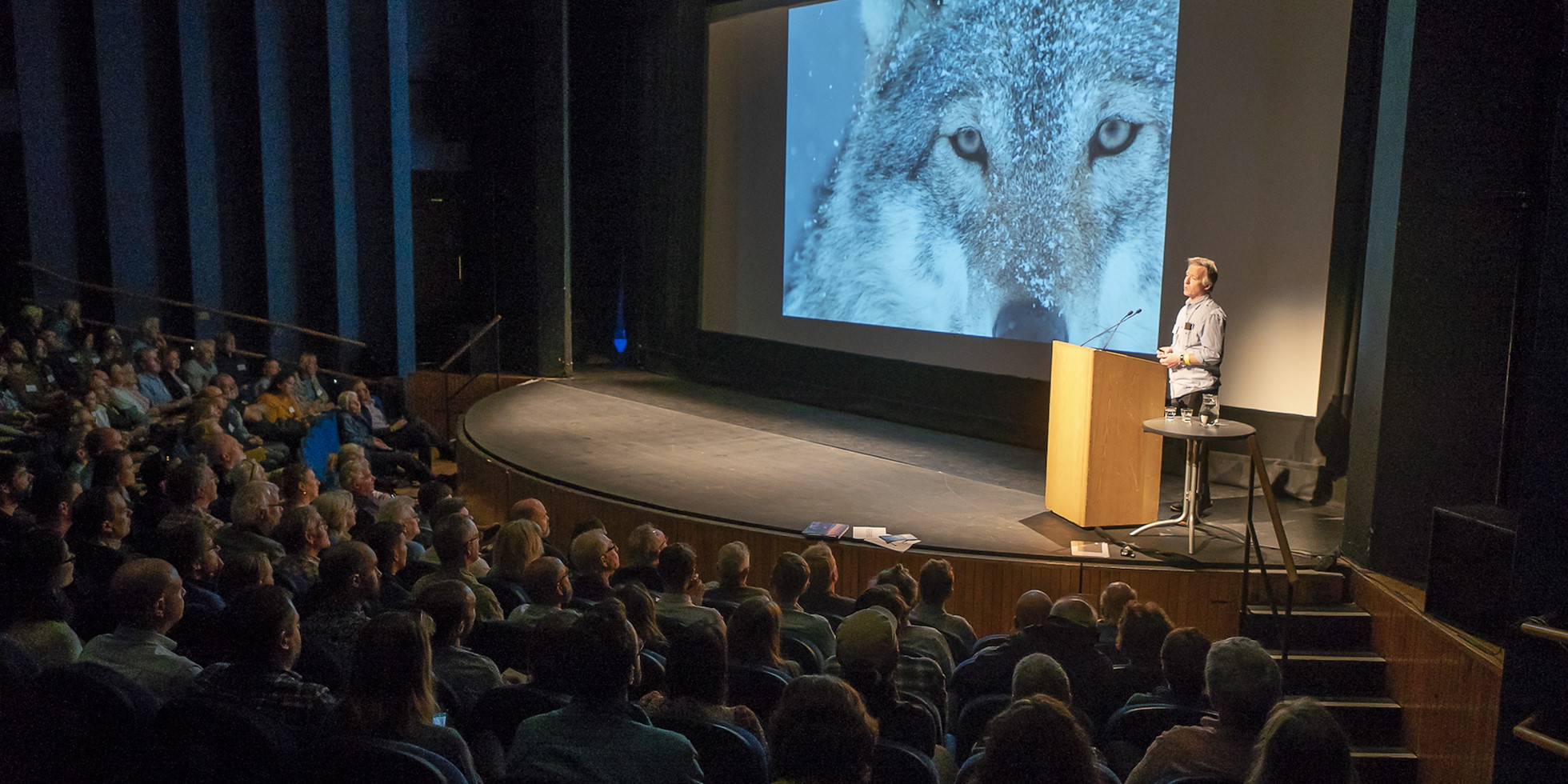 Cairngorms National Park, Scotland £1275 (Standard)
£1475 (Supporter)

5 nights Fitness: Very Easy Group Size: 8
Effective rewilding communicators can inform and influence perspectives, nurturing wider support for the restoration of our living systems.
Join us for this immersive 5-night training course in the heart of the Cairngorms National Park, to discover tools and techniques to unleash your potential as a powerful communicator.
WHAT TO EXPECT
Our small group training courses provide a transformative learning experience in an inspirational and dynamic environment.
This course is for you if:
you're a student or early-career environmental communicator looking to grow in confidence and employability.

you're a conservation/rewilding professional wishing to upskill to maximise your impact.

you're a land manager or agent wishing to tell your story in a compelling way.

you work for an ESG-conscious business and wish to inspire your audience about the benefits of rewilding.
During this course you will learn:
how to 'see' the landscape differently, as a constantly changing ecological system, and to understand the impact of ecological blindness.

about the importance of understanding your audience and what works in terms of motivating behavioural change.

storytelling techniques and how to craft a positive, solutions-focused narrative around nature recovery.

how to use the tool of visual imagery to speak to the heart, not just the head.

the art of confident public speaking to intimate groups, conference audiences, on camera and on radio.

which platforms perform best to get your message out.
You'll go away with:
an appreciation of the full potential for rewilding and its message of hope.

tools and techniques to enable you to effectively communicate informative and inspiring rewilding stories.

the skills to speak confidently about rewilding in public and in the media.

a complimentary copy of our landmark book,

SCOTLAND: A Rewilding Journey

and a copy of our

Hearts & Minds

report.
Meet the trainers:
Stef Lauer: Stef is SBP's Rewilding Training Lead and will host your learning journey. She will be on hand to provide individual support and will tie together the different elements of the course.
Peter Cairns: Pete has spent 25 years in environmental communications and directed several major conservation media initiatives, such as Tooth & Claw and Wild Wonders of Europe.
Mark Hamblin: Mark has worked as a professional nature photographer and videographer for most of his career. He believes passionately in the power of impactful storytelling to turn the tide for nature recovery.
Pennie Latin-Stuart: Pennie has an extensive and varied background and brings over 25 years' experience as an award-winning BBC journalist, presenter and programme maker.
Dan Holland: Dan comes with 20 years' experience as an award-winning producer for the BBC where he produced a vast array of programmes including the highly acclaimed science series Brainwaves which specialised in communicating complex science for a lay audience.
DATES
Stef grew up in Germany and moved to Scotland nearly 20 years ago. She's lived all over Scotland, from the Orkney Islands to Edinburgh and is now calling the Cairngorms home, where the landscape makes sense to her and is often friend, cure and revelation. Stef's career incorporates hospitality management, nature-based tourism, guiding, training and outdoor education. Connecting people and place is central to all of her work.
If you are interested in running this as a bespoke course for a private group, please get in touch.
PRICE
£1275 (Standard)
£1475 (Supporter)
If your finances allow, please consider the Supporter price. This is a £200 donation, either to the Northwoods Rewilding Fund, or to support participants who would otherwise be prevented from attending due to their financial circumstances. You will be able to select an option during the booking process.
Applications for supported places will open soon.
DEPOSIT
£300
PRICE INCLUDES
5 nights' accommodation in a room with private facilities
All meals (breakfast, picnic lunch and 3-course dinner)
All guiding, excursions, presentations and take-home resources
Pick up and drop off at Kingussie train station
Certification for course attendance
A complimentary copy of our landmark book, SCOTLAND: A Rewilding Journey and a copy of our Hearts & Minds report
PRICE EXCLUDES
Travel to/from the course
Travel insurance (it is a condition of booking that a suitable policy is in place)
Alcoholic drinks (except wine served with dinner)
Personal expenses
ITINERARY
Day 1: Welcome
After arrival and introductions, we savour welcoming 'Scottish' cocktails and a pre-dinner briefing to set the scene for the exciting days to come. We then get together around our farmhouse dining table to enjoy our first evening meal together.
Day 2: The challenge of change
Trainer: Peter Cairns, SBP Executive Director
We begin our training right outside the door with a walk along the River Feshie in our rewilding reserve. Peter Cairns will challenge you to not only look at the landscape but to 'see' it as a constantly changing ecological system. We will discuss the concept of 'ecological blindness' and how the values and motivations of those who work and live in the landscape, impact on the potential for change.
During an indoor presentation, we will discuss the challenge of change, the importance of understanding your audience and storytelling techniques that can catalyse fresh thinking and open up new pathways for change.
Day 3: Speaking to the heart, not just the head
Trainer: Mark Hamblin, SBP Visual Content Creator.
Visual imagery is an under-utilised currency in the environmental sector. It's a language that transcends age and background and speaks to people at an emotional level – it's a tool that we use to speak to the heart and not just the head.
Mark will discuss the role of photography, video and design, and the influence these all exert on the impact of your communications. Mark will guide participants through a field exercise to create a visual story.
Day 4: What you say, and how you say it, matters
Trainers: Pennie Latin-Stuart and Dan Holland, Directors of Adventurous Audio Ltd
Communicating the many facets of ecological recovery is difficult enough, but the prospect of presenting the story in public, or perhaps worse, on camera, is especially daunting for many people. In a world increasingly dominated by sound-bite content, the ability to speak with confidence and passion, particularly in a limited amount of time, is an invaluable skill.
Pennie Latin-Stuart and Dan Holland are experienced trainers of radio presenters, broadcasters and public speakers. They'll work with the group on engaging an audience, framing our language and delivering compelling stories through passion and personality, whether to an audience of two or two hundred. Today's exercises will cover both speaking in public, on camera and on radio.
Day 5: Tell your own story, in your own way
Creating engaging content that moves the rewilding needle forward without alienating the very people you need to take with you, is a delicate balancing act. Today, we will review what we've learned over recent days and each participant will craft their own story – verbal, visual or written.
We will then discuss the merits and otherwise of the many platforms where you can tell your story, from newspapers to podcasts to lecture theatres – what works in terms of behavioural change?
Day 6: Farewells
We say our goodbyes after a hearty breakfast.
THINGS YOU NEED TO KNOW
Where do we stay during the course?
Our Rewilding Learning Hub is a beautifully converted farm steading known as 'Ballintean Mountain Lodge', located in Glenfeshie, near the village of Kincraig, in the Cairngorms National Park.
The lodge has a rustic, contemporary feel with furnishings inspired by nature. All rooms have private facilities and there is Wi-Fi throughout. Mobile phone reception is generally good.
We strive to ensure that the lodge is as accessible as possible to everyone. If you have a disability or a health condition, please let us know at the time of booking and we will do our best to accommodate your needs.
What meals are served?
Breakfast and evening meals are taken within our accommodation and prepared by our own catering team. We offer home-cooked, wholesome food prepared with fresh, local ingredients. In the field, we take a picnic lunch and home-bakes. We might also squeeze in coffee and cake stops along the way!
A range of dietary requirements can be catered for, taking into consideration allergies and health conditions, as well as ethics, faiths and cultures. Please indicate your requirements on the booking form and we will try our best to accommodate your needs.
How do I get there?
Public transport is generally reliable and we offer free transfers from Kingussie, our nearest village (8 miles).
Train: Services to Kingussie are regular and can be booked here.
Bus: Services to Kingussie are regular and can be booked here.
Car: Safe parking is available and there is an EV charging point. Directions will be sent as Satnav is not always reliable. Our postcode is PH21 1NX.
Air: Our nearest airport is Inverness (45 miles)
Can you collect me from the airport?
Yes. Inverness Airport is one hour from our base and we charge a flat fee of £50 per single airport collection or drop off. This can be shared if there are other members of the group travelling by air. We collect at 4pm on arrival day and drop off at 10.30am on departure day.
How do we get around during the course?
We use a modern, comfortable 9-seater minibus.
Who are your training guides?
We work with knowledgeable and friendly guides and trainers from within the Cairngorms area and specialists in the field relevant to the training course. All guides are familiar with Scotland's rewilding narrative.
What size are your groups?
We generally work with small groups of up to 8 participants.
Do I need to be fit?
Our excursions generally consist of walks on established paths and tracks but the terrain can be uneven and sometimes wet and/or slippery. Ideally, you will be able to walk at a leisurely pace for up to 5km.
If you have mobility issues or need to take things slow, please let us know and we will be happy to discuss alternative activities.
What do I bring?
A full list of necessary clothing and equipment will be provided on booking.
What will the weather be like?
Weather in the Highlands is very changeable and at any time of year, you should expect anything from warm, calm conditions to wintry squalls. Temperatures are likely to range from 10c to 22c in the spring/summer to 0c to 10c in autumn.
Is the course suitable for me?
If you want to discuss this further, please get in touch with our Rewilding Training Lead.
How does my custom benefit rewilding?
After covering the necessary costs associated with delivering our experiences, such as accommodation, food and transport, we are left with a surplus which, unlike a commercial tour operator with shareholders, is reinvested into our rewilding work.
Do local people benefit from my booking?
Yes. We are committed to developing nature-based business models that show how a landscape rich in nature can also support vibrant communities. Your custom allows us to train and employ local staff and to purchase supplies and services from local businesses. In doing so, we can demonstrate that rewilding is an economically viable land use in Scotland.
Are you encouraging travel that produces harmful emissions?
Fundamentally, we believe that nature-based travel is a force for good. However, it would be easy to ignore the inconvenient truth that travel – air travel in particular – contributes to climate change. As an organisation, we constantly review ways to reduce our carbon footprint so we can continue delivering high impact experiences with a low impact on the planet.
If you'd like to recognise the climate impact of your own travel to and from our experiences, we invite you to make a contribution to rewilding – an effective way of capturing carbon and returning wildlife to our landscapes. All contributions are paid into this Fund, which enables more rewilding to happen.
OUR REWILDING LEARNING HUB
Set in a private, elevated position, Ballintean Mountain Lodge is a beautifully converted farm steading, perfectly located for exploring the wild landscapes of the Cairngorms National Park.

FIND OUT MORE ABOUT OUR REWILDING LEARNING HUB
"Storytelling gives voice to the natural world. There is no stronger means of connection between people and place."
Stef Lauer, Rewilding Training Lead