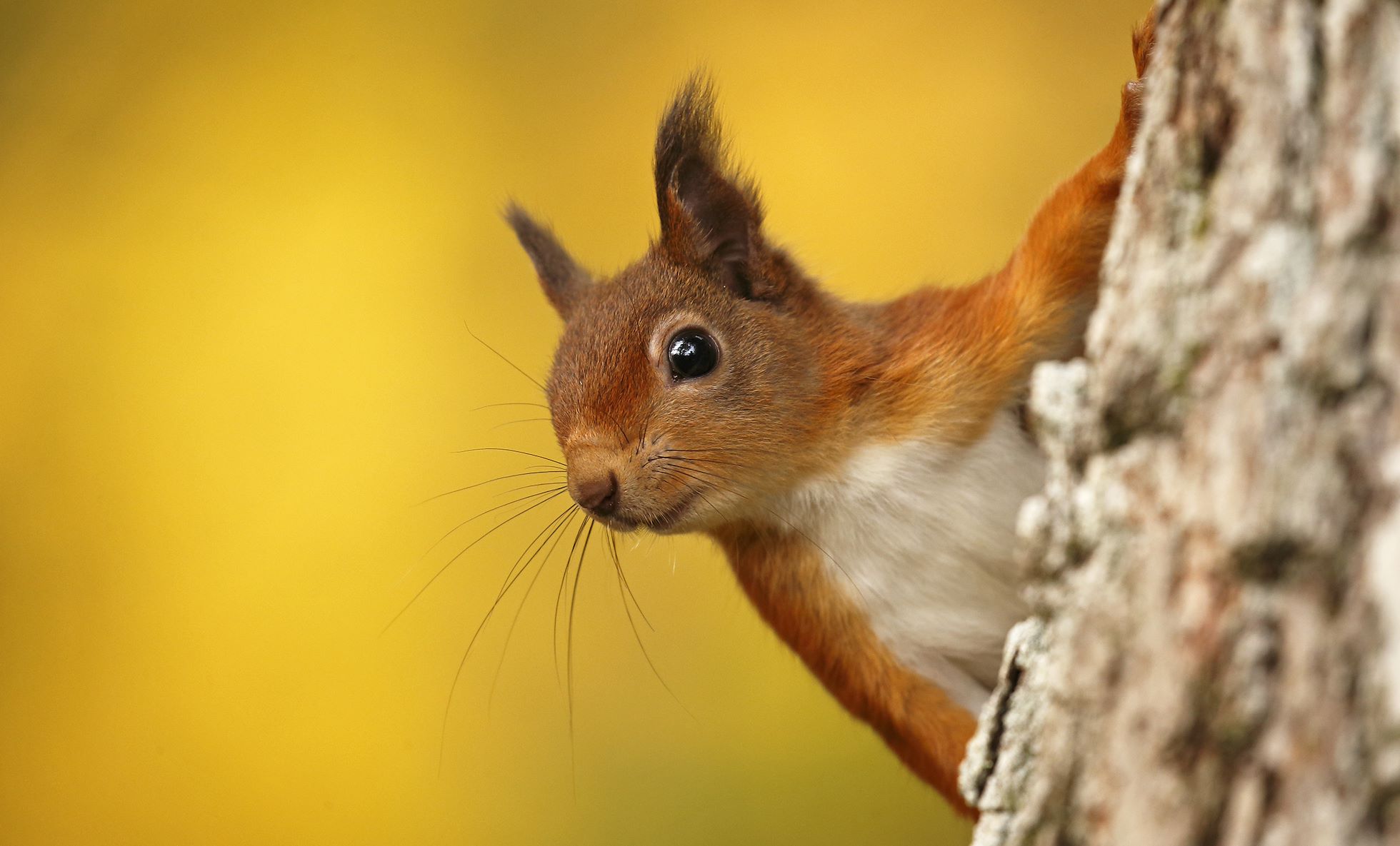 Everyone loves our native red squirrel. However, despite being locally common, numbers have plummeted from around 3.5 million to an estimated 140,000 across the UK following the misguided introduction of the North American grey squirrel during the 1870s. Scotland holds 75% of the dwindling population, but the rich woodland habitat on which it depends has become fragmented and isolated, compounding the threats.
However, there is hope.
In a glorious celebration, one of Scotland's foremost nature writers, Polly Pullar, who knows the red squirrel intimately, highlights not only the joys of this arboreal acrobat but also the vital need for restoring its woodland home. With her trademark passion she reveals the squirrel's world, whilst also explaining its integral role as a link in a thriving forest ecosystem. Scotland is a place where the red squirrel and other forest creatures can flourish again: if we learn to see the Big Picture. Illustrated with world-class images from the SCOTLAND: The Big Picture team, prepare for a show of informative and thought-provoking entertainment.
Forthcoming events
Keep an eye on this page for our future tour dates, or join our #ThinkLikeAMountain community to be the first to hear about them.