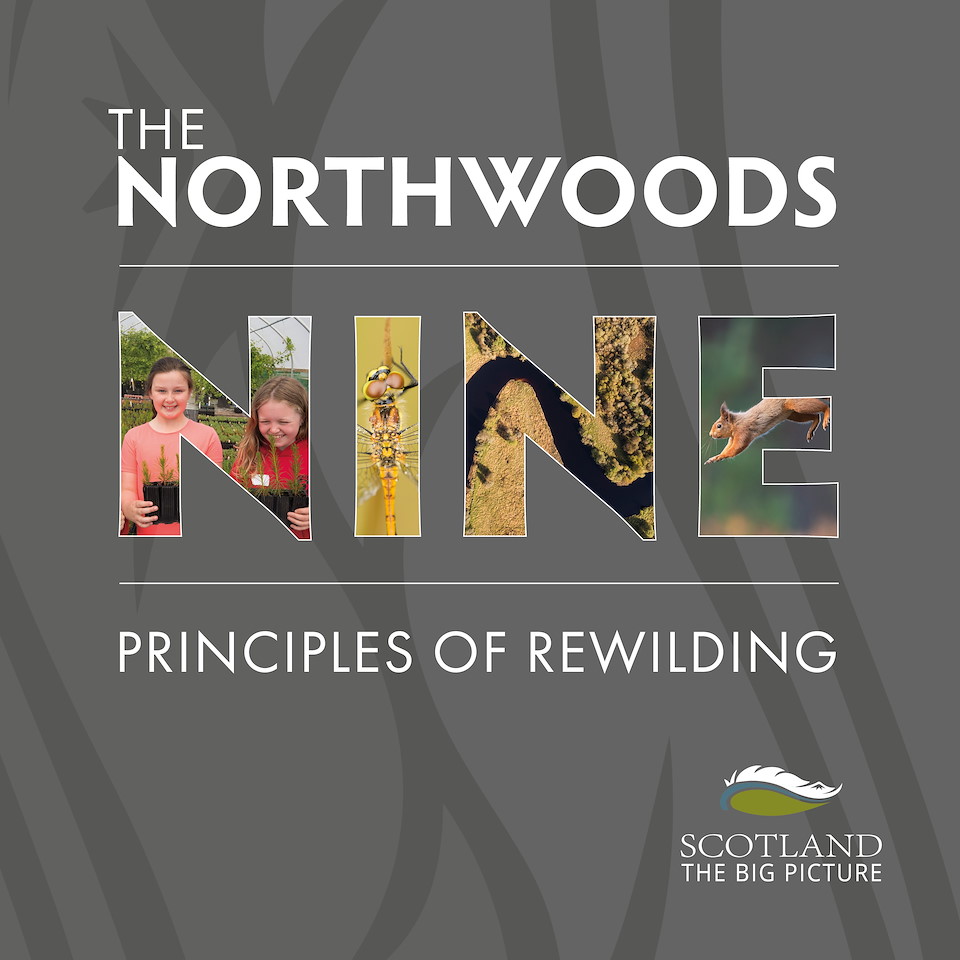 The Northwoods Nine
FREE
Author: Hugh Webster and James Nairne
Pages: 84
Description
All our Northwoods Rewilding Network land partners commit to nine core principles of rewilding, to ensure that by working collaboratively the network delivers maximum impact for nature, climate and people.
The Northwoods Nine booklet explains these principles in detail and can be used to guide any land manager to begin their rewilding journey.
We are making The Northwoods Nine available to everyone free of charge, but we would ask you to recognise that all books are expensive to produce. If you are able to make a donation at checkout this will help us make more rewilding happen across Scotland. Thank you.