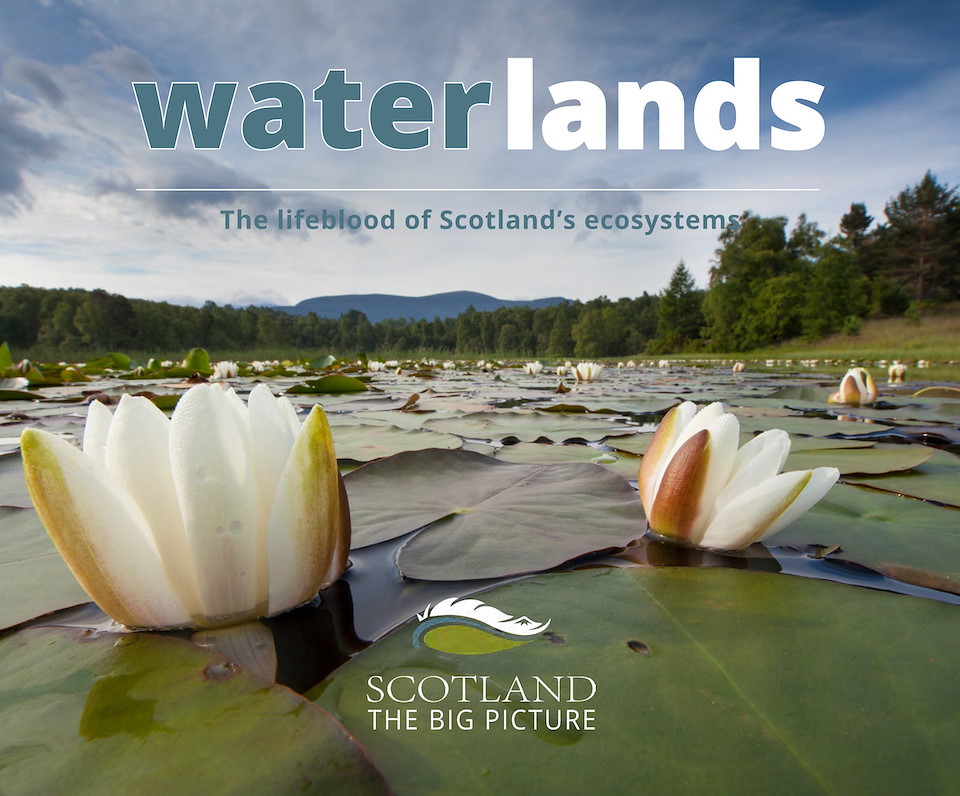 Waterlands (ebook)
FREE
Author: Mark Hamblin
Pages: 58
Description
Scotland's lochs, rivers, marshes and estuaries play an essential role in regulating the movement of water through the landscape, as well as locking up huge amounts of carbon. These wet oases teem with life, providing homes for much-loved species. The story of wetlands in Scotland however, reflects that of many other habitats – it is one of loss, degradation and pollution.
As wetland restoration gathers pace across Scotland, this ebook, packed with stunning imagery, demonstrates the incredible things that happen when land and water meet to create WATERLANDS.
We are making Waterlands available to everyone free of charge, but we would ask you to recognise that all books are expensive to produce. If you are able to make a donation at checkout this will help us make more rewilding happen across Scotland. Thank you.