THE SEA-SAVING SQUAD
Share:
#SBPNextGen
Heroic children in the fishing village of Ullapool are protecting their marine environment and changing attitudes in their community.
Ullapool is a thriving fishing village in the north-west of Scotland, bustling with tourists enjoying the harbour's hubbub of activity with its colourful boats bobbing on Loch Broom. These waters are a special place for marine life. But not all is as it seems from the surface, something that concerned a group of children as they learnt more about the threats facing their local environment.
Passionate about the seas around their village, friends Caillín, Arwen, Hamish, Josh, Megan and Poppy got together to form Ullapool Sea Savers (USS), a campaign group run by well-informed and dedicated youngsters. And they certainly didn't lack ambition: they helped make Ullapool the first plastic-straw-free village in Europe, when they first came together in 2017.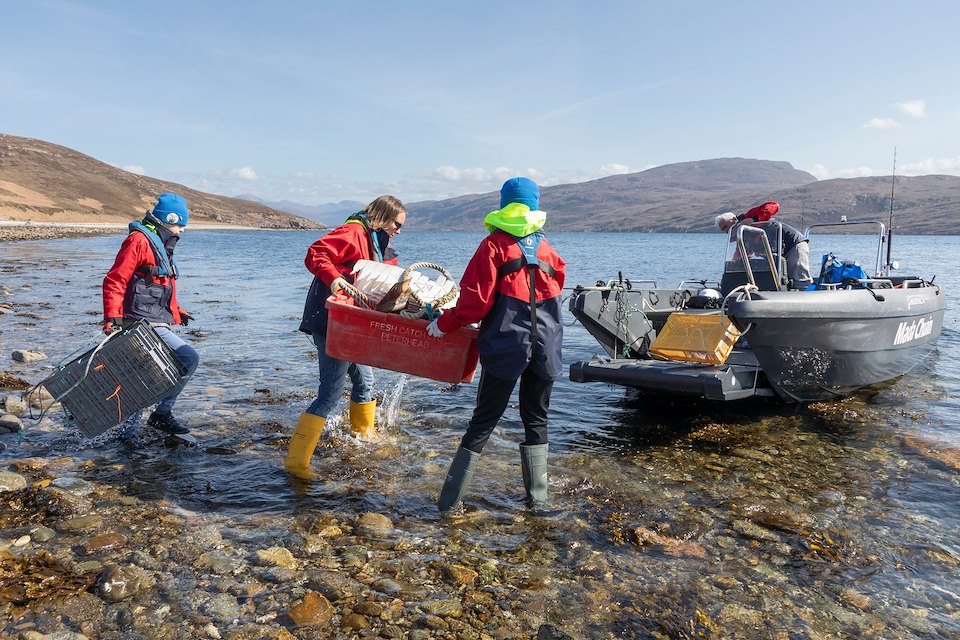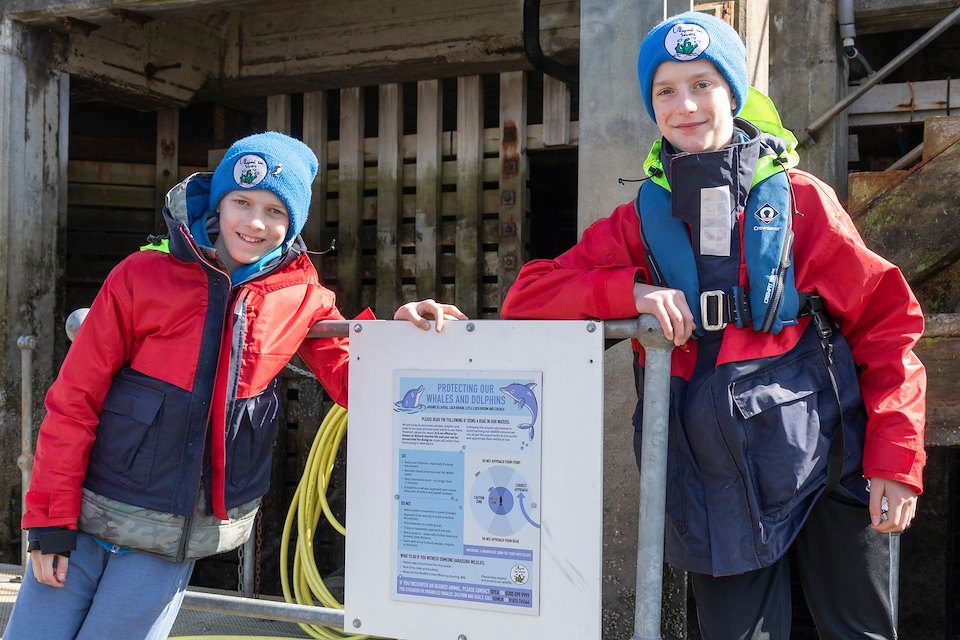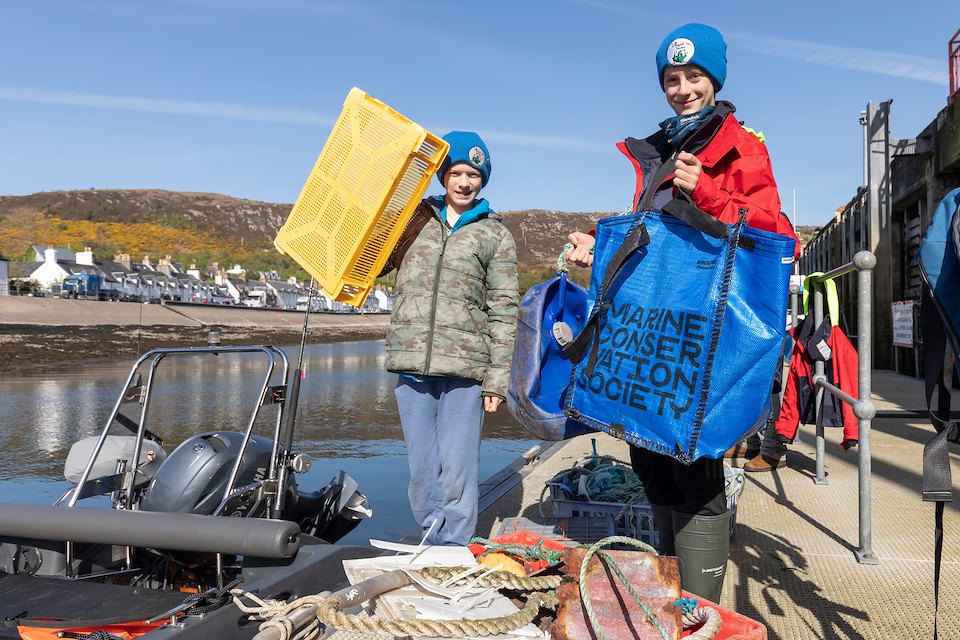 Buoyed by this early success and with more kids coming on board, they turned their attention to the proposed dredging of Ullapool's kelp beds.
Maia, one of the USS "Next Wave", explains: "Cosmetics products such as face masks and hand creams are being promoted as organic but the extraction of kelp is destroying whole ecosystems, home to countless species such as the blue-ray limpet with its electric blue colouring and funky patterns."
With help from marine biologist Ailsa McLellan, USS wrote letters to politicians, eventually leading to the Scottish Parliament safeguarding Ullapool's waters from harmful kelp dredging and bringing international attention to the group as they celebrated on the steps of Holyrood waving cuddly sharks.
This proved to be a landmark moment and before long the original Sea Savers, still only in their mid-teens, were mentoring younger sub-groups – or pods as they're called – with each member becoming an ambassador for their chosen species, including octopus, basking shark and white-tailed eagle.
Over lunch, Silas and Finlay from The Next Wave talk enthusiastically about The Drain Campaign, which has been helping to make locals aware that what goes down the drain often ends up in the sea. This has developed into a partnership with Megan and her #noifsnobutts campaign.
"Many people don't really notice cigarette butts as litter," says Silas. "But they contain arsenic and lead, and a single butt turns one litre of seawater toxic to fish." Ullapool now has eye-catching yellow boxes for the disposal of butts, which has significantly reduced the problem.
"Everyone in the community is passionate about the sea."
– Maia, Ullapool Sea Savers
USS has found that the local community has really got behind its campaigns. The local fish and chip shop offered a free bag of chips for anyone who collected a bucket full of litter from the beach. "It wasn't long before there was no more litter to collect!" laughs Maia. "Everyone in the community is passionate about the sea, everyone relies on it: tourism, fish and chip shops, fishing, it all comes from the sea. And because the village relies on it, they want to protect it."
The non-confrontational, positive attitude adopted by USS has gained support from local fishermen. The children have spent time on board trawlers and creelers to see fishing operations first hand, and have returned lost fishing kit to its owners from beach clean-ups. "We've had phenomenal feedback from fishermen," says Caillín.
Talking with fishermen mending their nets on Ullapool's pier, they soon persuaded them of the benefits of collecting and disposing properly of nylon threads that would otherwise find their way into the sea, breaking down slowly into microplastics.
With knowledge and experience gleaned in her founding role with USS, Caillín knows better than most that we all have an interest in, and responsibility for, our oceans. As she puts it, "we don't have a second shot at this".