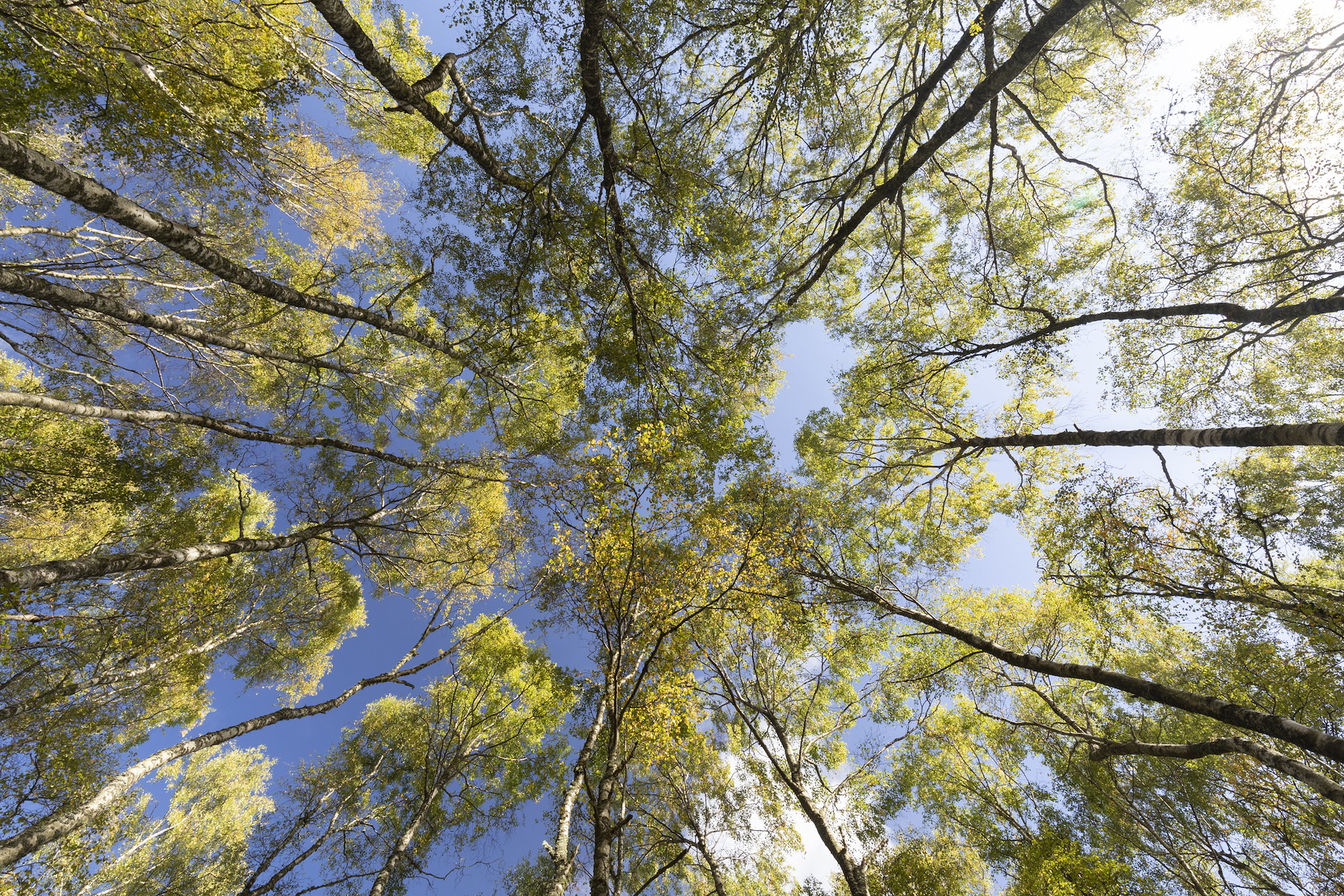 Location:
Aboyne, Aberdeenshire Area Committed:
92 acres
Wreaton Farm sits on a south-facing slope with panoramic views over the floodplain of the River Dee. The farm buildings are surrounded by fields that in the past have been heavily grazed by livestock. A stream leads through slopes of gorse to a forgotten mill pond, and beyond through marshy glades to large upland pastures, where there is evidence of historic cultivation. The pastures are bordered by old birch woodlands, with abundant fungi and deadwood, which are home to woodcock and roe deer.
Key rewilding commitments:
MORE NATIVE WOODLAND: Expanding native woodland on the site is the key priority. This will involve excluding deer where possible, and planting oak, aspen, rowan and Scots pine, principally on the fields below the farm building. Wildflowers (and in particular orchids) will be encouraged in the pastures and in the woodland understorey.
MORE SPACE FOR WATER: Increasing the amount standing water is another area of focus, to be undertaken through new ponds and scrapes, and the removal of decades of farm litter in the small burn that passes through the landholding.
"We are lucky to have found such a wonderful project where we can play our part in helping nature recover. That recovery is not going to happen overnight, but we are in for the long haul."

Mark Hilton and David Grilli, owners