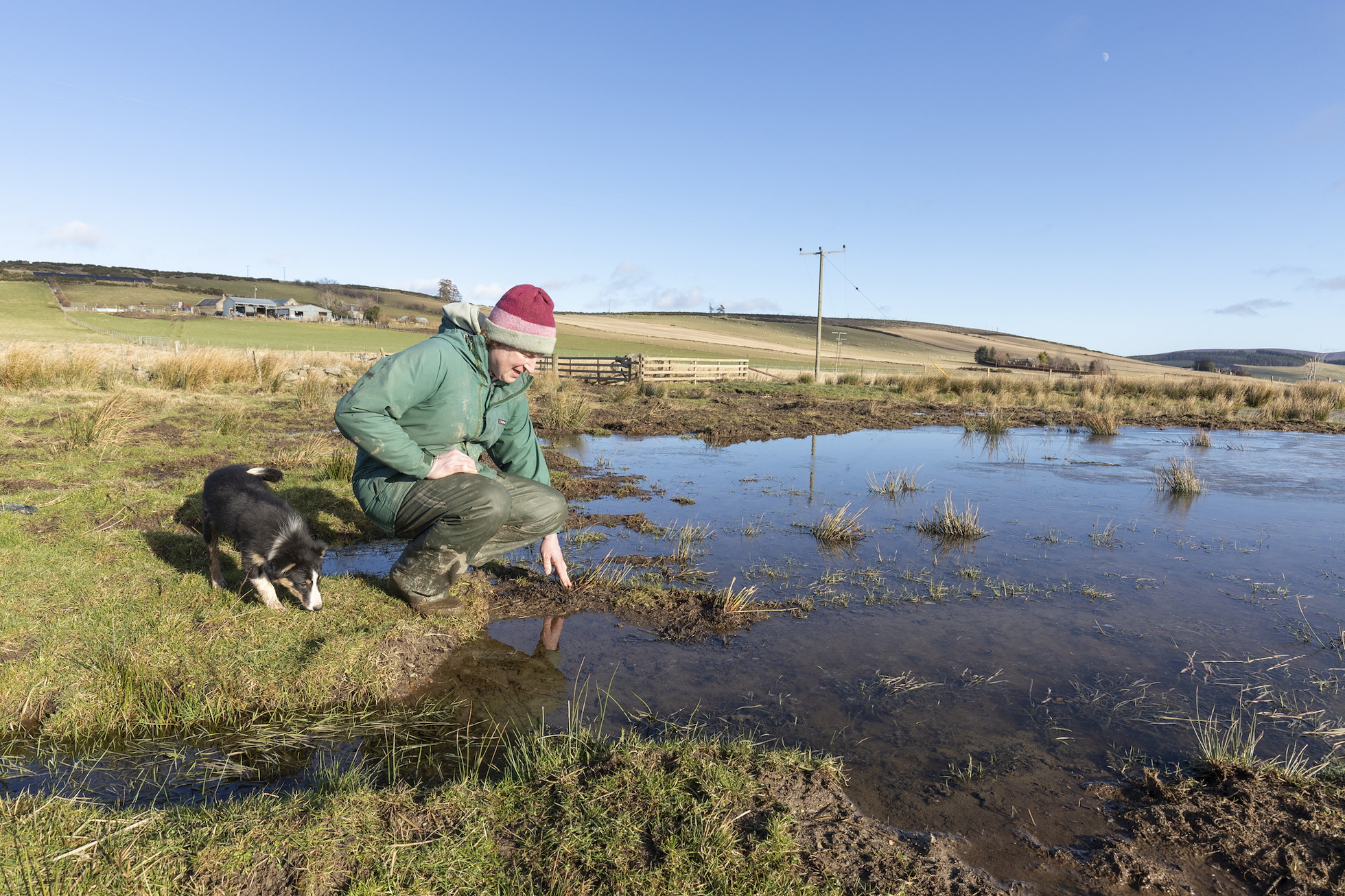 Wark Farm is an upland livestock farm located in rolling countryside a few miles to the east of the Cairngorms National Park boundary. Registered as organic since 2006, it is home to pedigree Belted Galloway cattle and a flock of Hebridean sheep. As well as high quality meat sales, the farm features a holiday accommodation enterprise. Ecological sustainability has been a key guiding principle for many years and the owners are intensely proud of the hedgerows, gorse scrub and extensive wetlands which provide habitat for a wide range of wildlife.
Key rewilding commitments:
MORE SPACE FOR WATER: Improving the wetland habitat and introducing new, larger areas of standing water is a key short-term priority that will benefit invertebrates, amphibians and wading birds.
LET NATURE LEAD: Other rewilding actions include leaving deadwood, expanding wildflower meadows and increasing the quantity and quality of hedgerows on the farm.
REINSTATE NATURAL GRAZING: Plans are afoot to trial 'no fence collars' and a mob-grazing regime for the Galloway cattle – in order introduce variability in the sward length and increase the potential for vegetative abundance.
"Balancing ecological restoration against the pressures of farming can be challenging. We are convinced though that giving back to nature and investing in wildlife habitat is not only the right thing to do but it makes good business sense too."

Laurel Foreman and Sabrina March, Co-owners