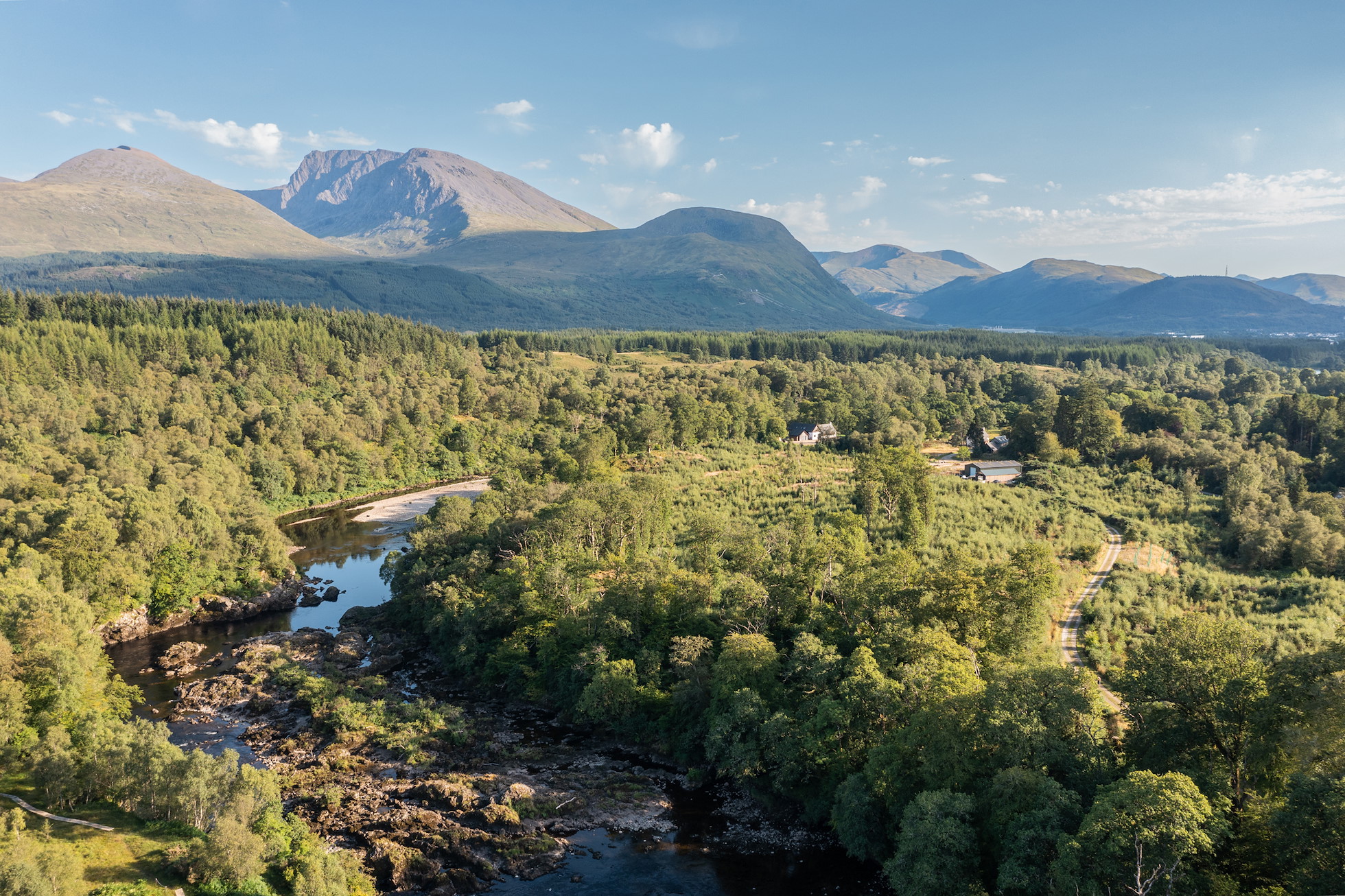 Location:
Fort William, Highland Area Committed:
42 acres
Between the Caledonian canal and the River Lochy lies Torcastle, a landholding that takes its name from an ancient ruined stronghold of Clan Cameron and where the current owners run a bed & breakfast enterprise. Above the Eas nan Long waterfalls, gorse, heather and regenerating birch trees now dominate what was once a sitka plantation; and further to the north, along a linear depression known as Banquo's Walk, ancient Scots pines, larches, oaks and beeches reach up and form a magical woodland habitat.
Key rewilding commitments:
MORE NATIVE WOODLAND: Increasing wildlife abundance and accelerating woodland regeneration have been the key focus for the owners. Natural woodland regeneration has been assisted in part by the site's insular topography, which seems a natural limitation on deer numbers. In the former commercial plantation, the owners continue to protect new broadleaf saplings wherever possible, although the presence of regenerating sitka remains an ongoing challenge.
"We're lucky to have stewardship of a special piece of land in a stunning location – and to share that with our guests. The land and its nature have not always been well treated in the past. We want to be sure that we do our bit to help it recover."

Gavin and Ilona Linfield, Owners