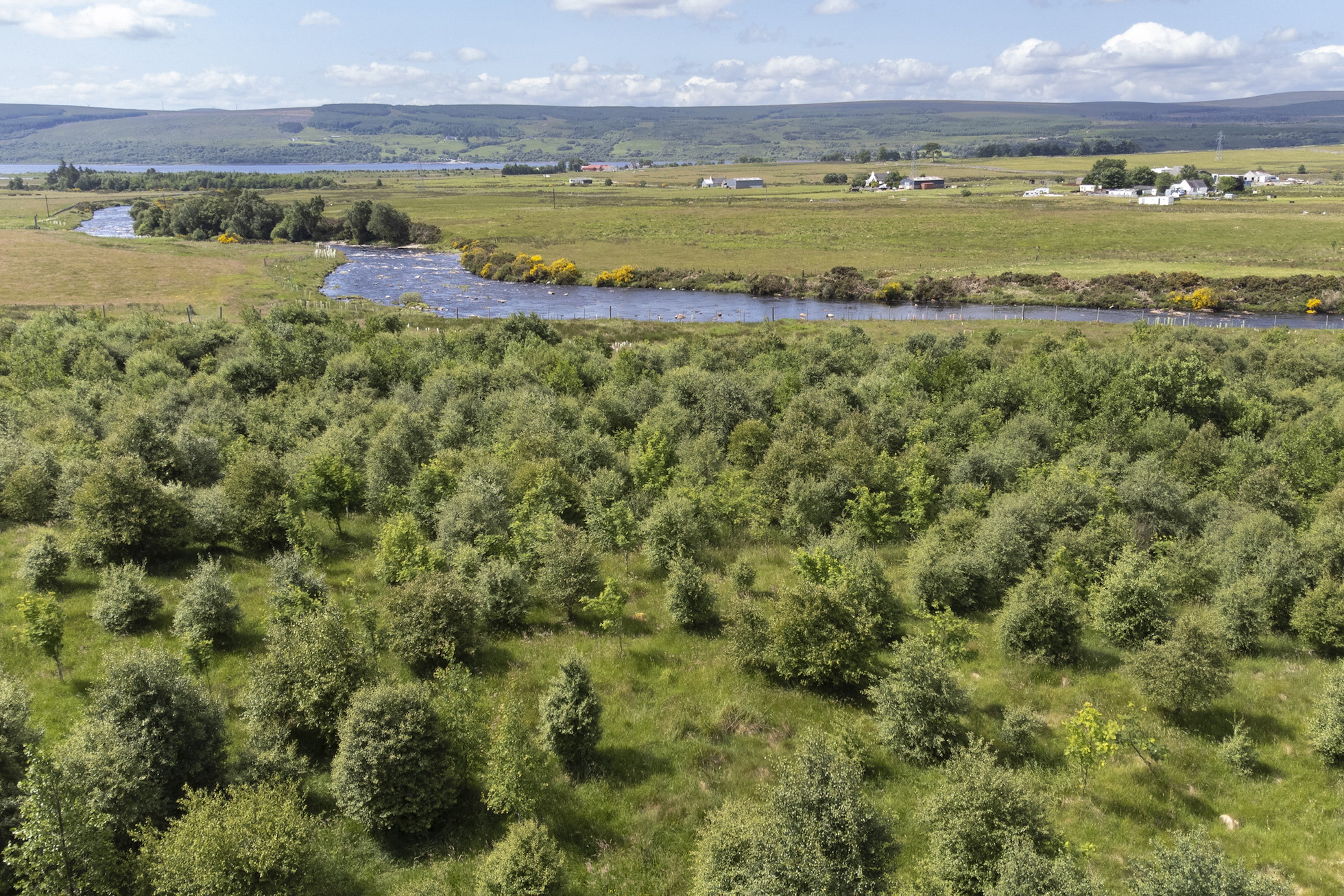 Location:
Lairg, Highland Area Committed:
280 acres
On the banks of the fast-flowing River Tirry, in sight of Loch Shin, a newly planted broadleaf woodland surrounds the remains of an iron-age broch. A road divides the site, and to the west lies a mosaic of Scots pine plantations, peatbog, and wet heath - providing habitat for pine marten, black grouse, and red deer.
Key rewilding commitments:
MORE NATIVE WOODLAND: Increase broadleaf species variety; and selectively thin conifer plantation to improve structural diversity and woodland understory.
MORE SPACE FOR WATER: Install leaky dams and grips in the ditches across the site - to increase the amount of standing water.
JOINED UP HABITATS: Remove redundant fencing debris from across site.
LET NATURE LEAD: Remove (or ring-bark) non-native tree species.
"Taking on a site that that's comes with its own ancient monument has a special responsibility. It brings home the importance of looking after the land and passing it on in a better state than we found it."

Nick Kimbell, co-owner