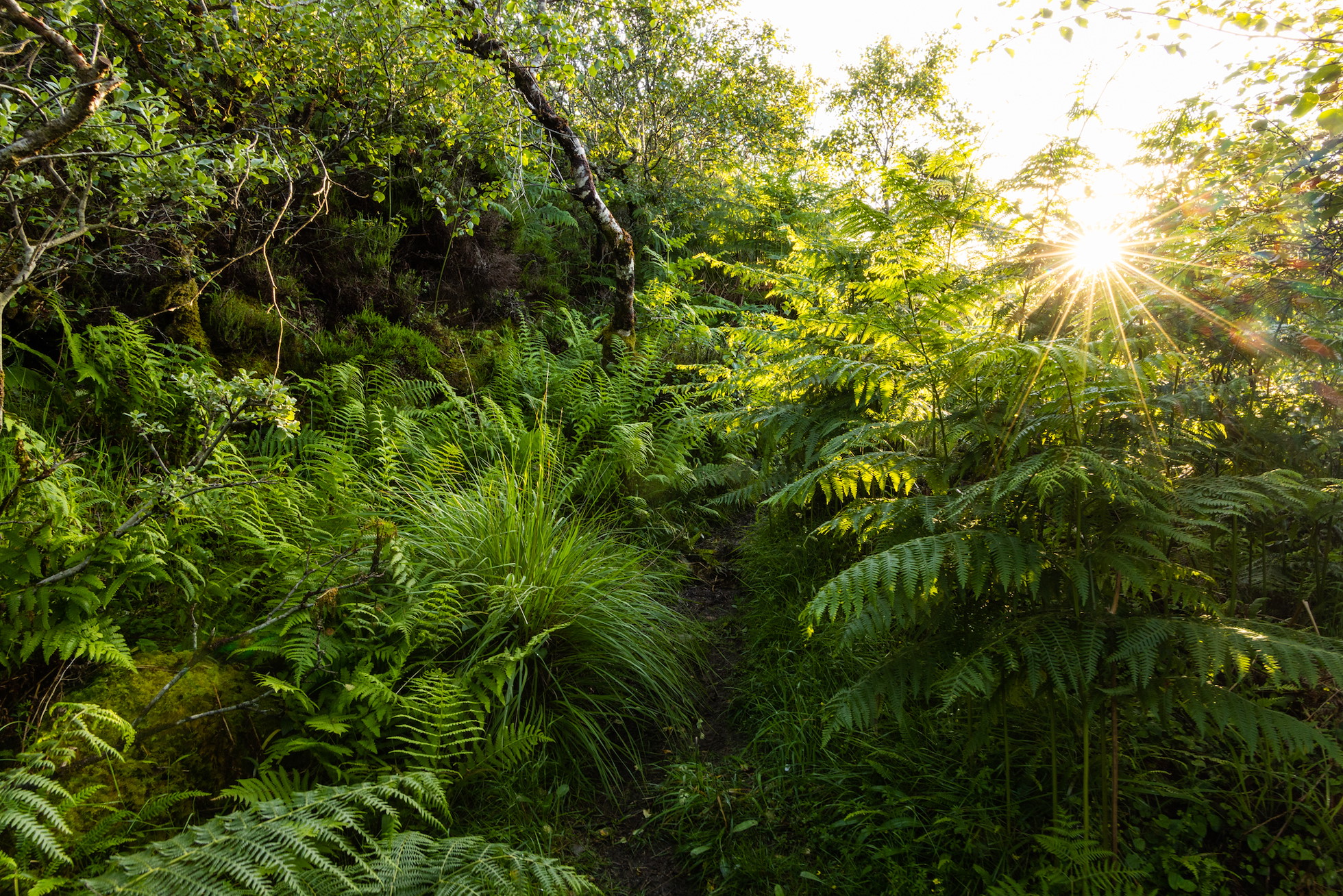 When deer and sheep were excluded in 1997, Tireragan took on the mantle of 'rewilding pioneer' – even before the term 'rewilding' had gained widespread use. Situated on the Ross of Mull, the site boasts a unique mix of habitats – nationally important Atlantic rainforest, grassland, upland heath and bog, lochans and rocky coastline. Long-abandoned clachans, lazy-beds and ditches are testament to past human habitation and cultivation. The site is looked after by the volunteers of the Tireragan Trust – who seek to balance restoring habitat with sensitively nurturing human use and enjoyment.
Key rewilding commitments:
MORE NATIVE WOODLAND: Protect the regenerating Atlantic rainforest woodlands from browsing deer.
MORE SPACE FOR WATER: Block ditches to rewet the peatland.
REINSTATE NATURAL GRAZING: Explore the introduction of natural grazing to stimulate ecosystem process.
"We are committed to protecting and enhancing the biodiversity of this special place but doing so in a way that maintains a human connection through recreation, education and science."

Judy Gibson, Trustee