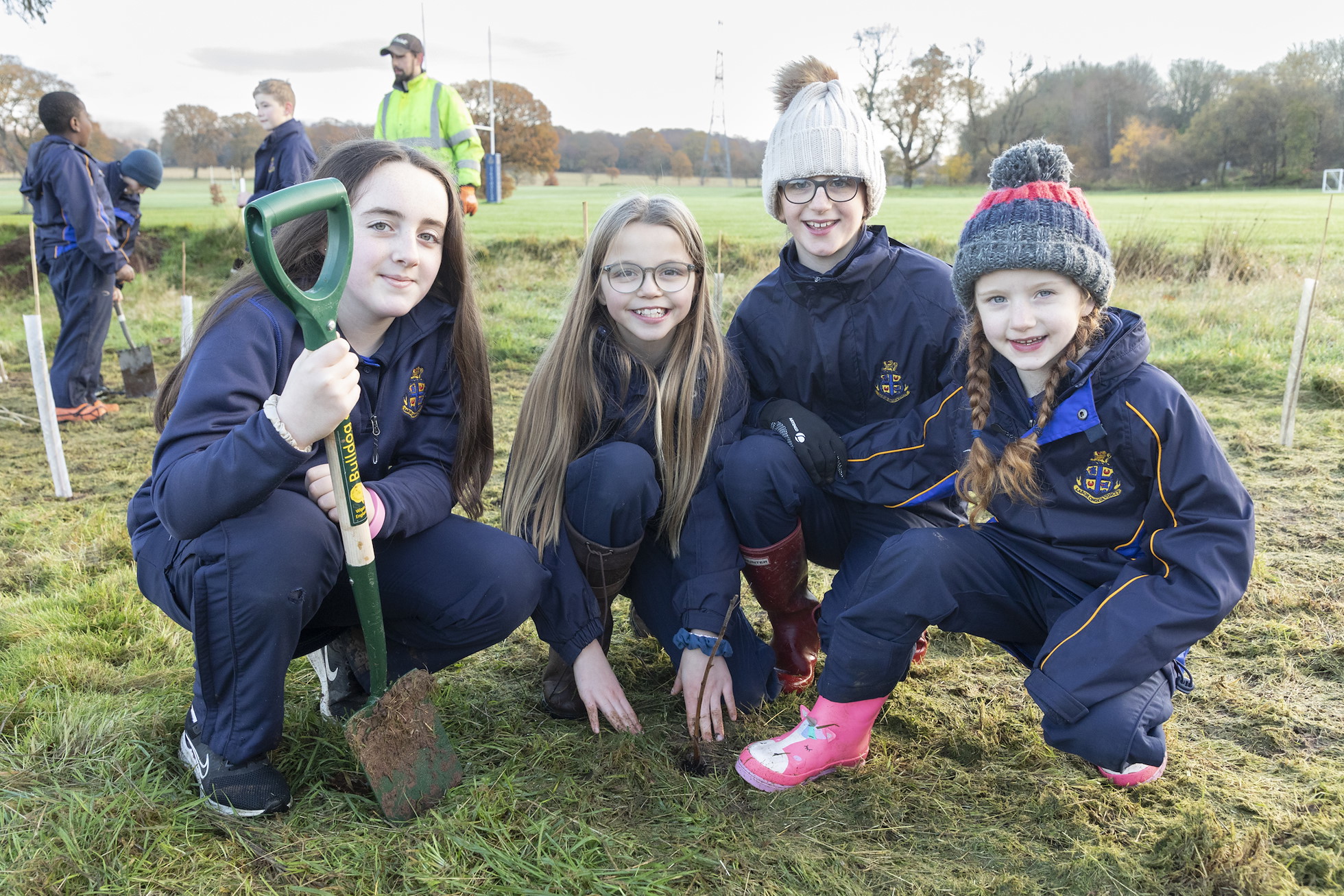 Strathallan School sits in 153 acres of rolling countryside, just south of the River Earn. Formerly a private estate with an impressive arboretum, the site has served as home to a prestigious educational establishment for over 100 years. Among the buildings and sports pitches on the estate, 52 acres has been made available for rewilding. The school's rewilding project provides an opportunity for young people to learn about the practicalities of ecological restoration and its critical role in tackling the twin biodiversity and climate crises. The site is already a haven for wildlife and is particularly notable as a breeding site for hawfinches.
Key rewilding commitments:
MORE SPACE FOR WATER: Work to date has focused on restoring a former curling pond as wildlife habitat and removing some of the non-native rhododendrons which are stifling the native vegetation.
LET NATURE LEAD: Plans include creating educational nature walks, establishing flowering wet meadows, and thinning dense woodland to enhance understory biodiversity.
CONNECT WITH COMMUNITIES: Under the framework provided by the John Muir Award, the school has established a rewilding initiative to encourage its staff and pupils to develop a responsibility for the natural environment.
"We are determined to play our part in turning around biodiversity loss – and can do that by restoring nature within our school grounds. But perhaps a greater contribution can be made by installing an understanding of the urgent need for nature recovery in the next generation."

Leslie Kent, Housemaster