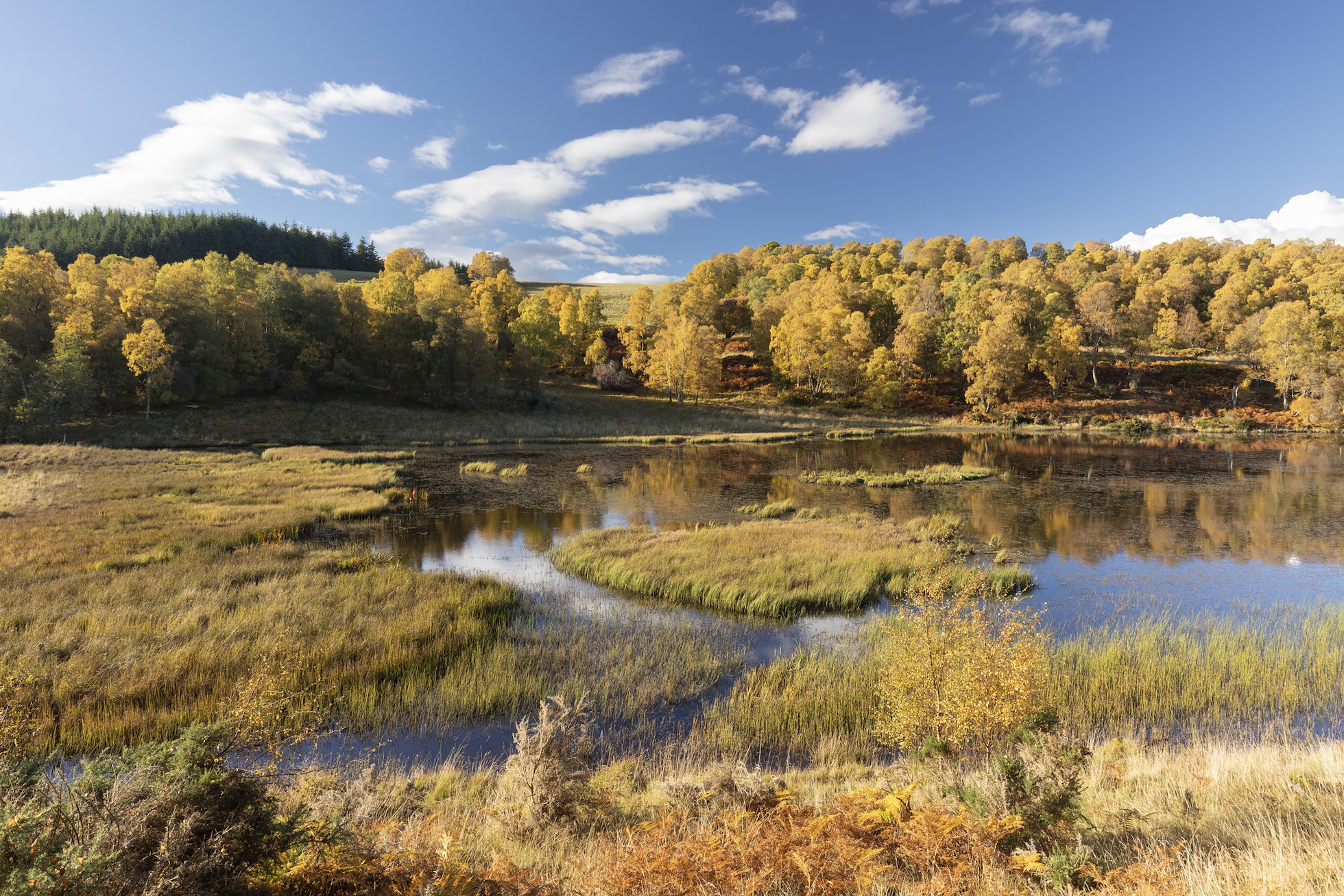 South Clunes is a special place: a family-run, regenerative livestock farm that lies in a secluded hanging valley to the south of the Beauly Firth and with majestic views of Ben Wyvis. Nature feels close at hand with the farm's rich mosaic of pasture, hedgerows, extensive gorse scrub, conifer and broadleaf woodlands. The site boasts a dramatic wooded gorge and man-made lochans inhabited by a beaver family. While the sheep and cattle farming remain the principal focus for enterprise, there has been recent diversification into rustic accommodation, outdoor events and farm and wildlife tours.
Key rewilding commitments:
MORE NATIVE WOODLAND: Facilitate natural forest regeneration within ancient birch woodlands.
MORE SPACE FOR WATER: Increase the amount of standing water on site with new ponds and scrapes.
JOINED UP HABITATS: Improve wildlife connectivity by planting 'tree alleys'.
REINSTATE NATURAL GRAZING: Introduce 'mob grazing' to enhance grassland biodiversity and durability and wintering cattle in woodland to assist soil disturbance and regeneration.
"We are passionate about farming with the natural world. We have already shown that biodiversity benefits and good food production must go hand-in-hand. We are keen to show that the correct farm management strategy is the answer to many of the biodiversity issues around us ... it's not the cow, it's the how."

Fred Swift, Owner