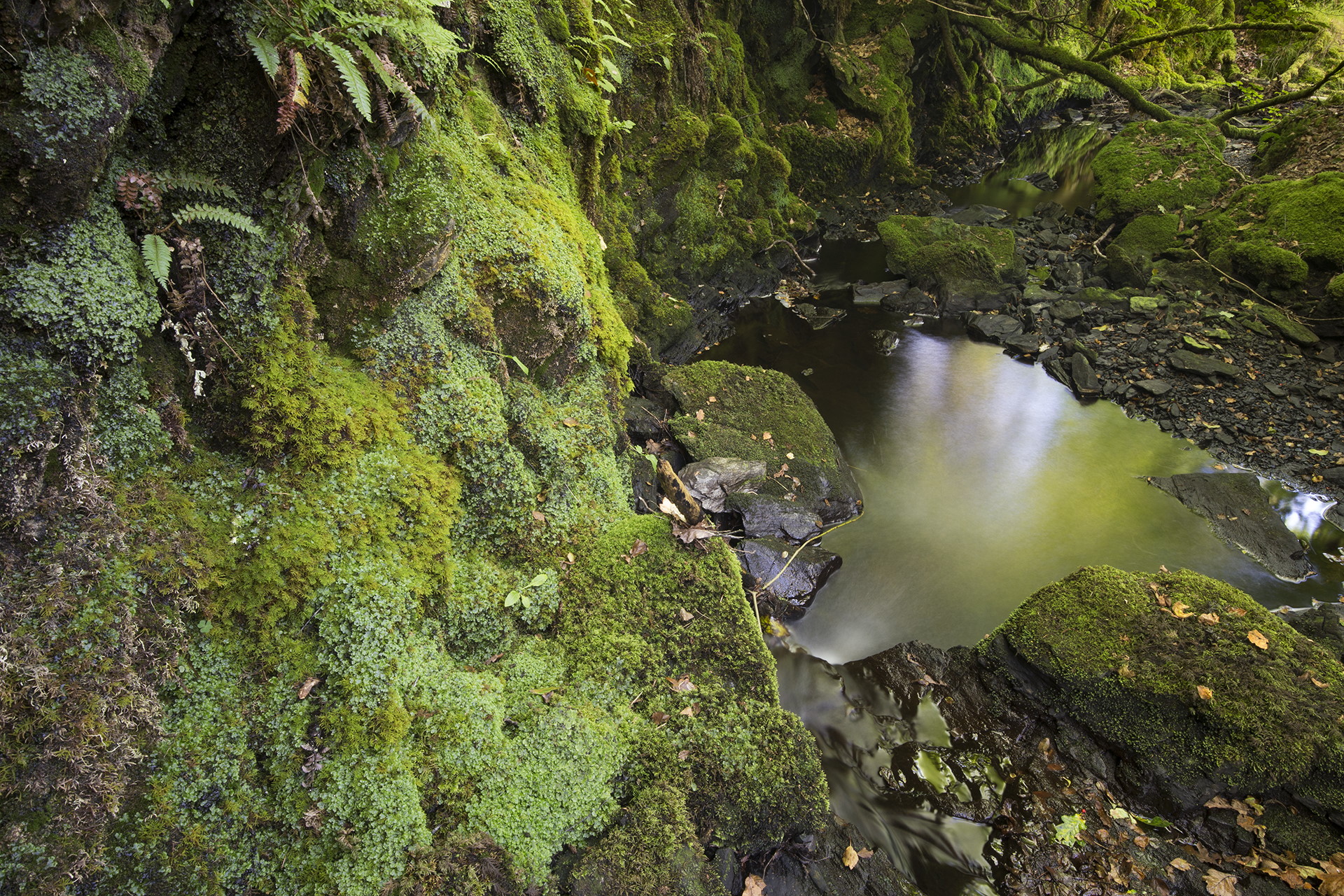 Location:
Millhouse, Argyll Area Committed:
244 acres
Sithean Mor ("big fairy hill') can be found on a former farm on the west side of a ridge that runs down the Cowal peninsula, part of Argyll's "Secret Coast". With views across Loch Fyne to the peaks of Arran, the landholding is home to an exciting mosaic of habitats: heather upland, peat bog, riparian gorges, Atlantic rainforest, regenerating birch woodlands, scrub and pasture.
Key rewilding commitments:
REINSTATE NATURAL GRAZING: Highland cattle will continue browsing in the woods and grazing on the upland and peatland, helping restore missing ecosystem processes and creating suitable habitat for ground-nesting raptors and priority invertebrates. Native pigs will reduce ground layer density, break up soil, generate nesting materials and thin vegetation.
MORE NATIVE WOODLAND: maintain vertical and horizontal deadwood, and encourage natural regeneration within the oak and hazel rainforest.
LET NATURE LEAD: assist vegetative succession by continuing to remove non-native invasive species (sitka spruce and rhododendron); reduce barriers to connectivity by removing redundant fencing; and increase habitat connectivity by planting hedgerows.
"With inspiration from the Cowal peninsula's crofting past, we're determined to help the land heal and create a better, more sustainable future; rich in the biodiversity recognised by the ancestors of this, our homeland."

Liz Pryor and Gavin Kerr, Owners