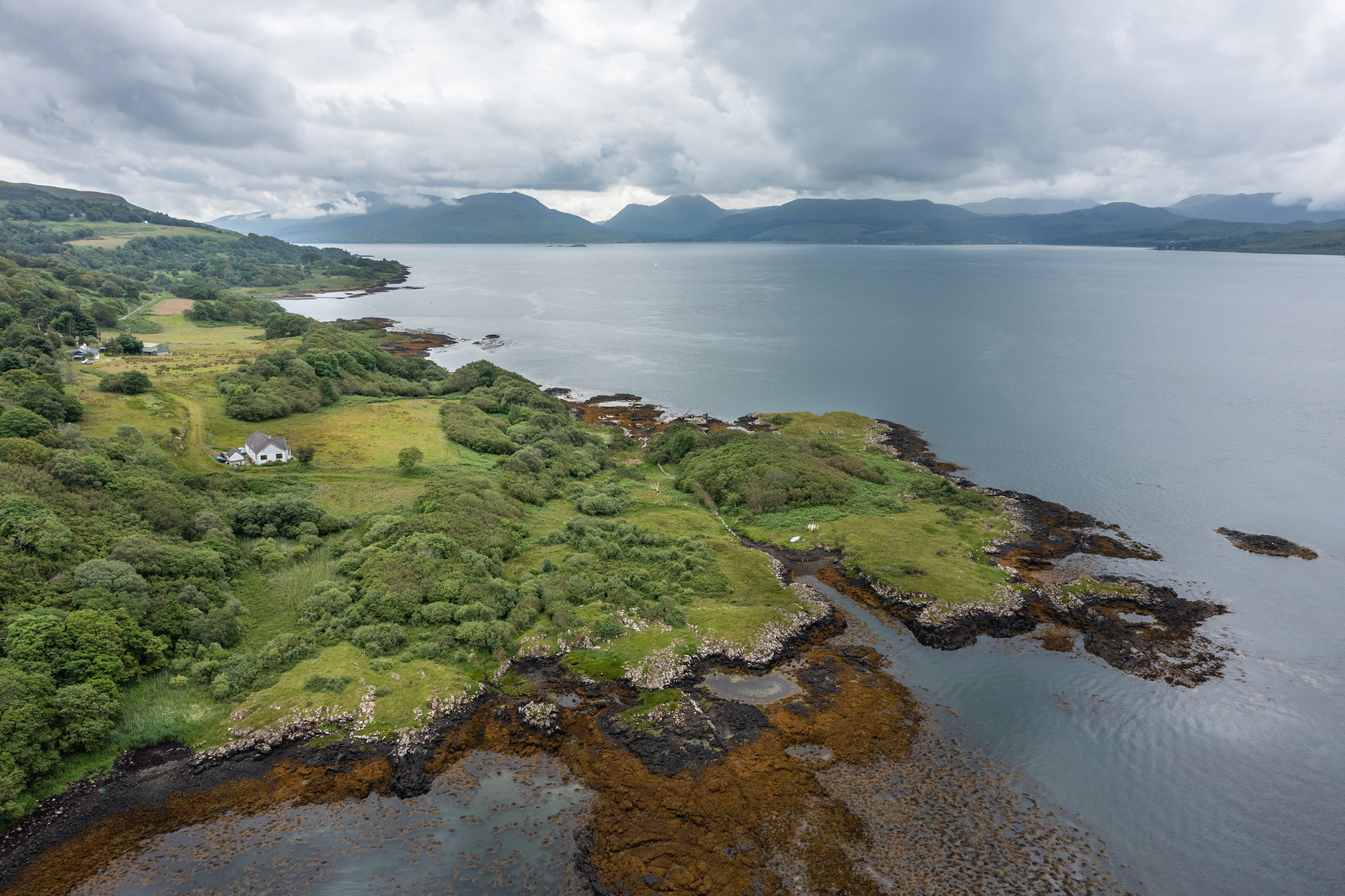 Location:
Drimnin, Morvern, Highland Area Committed:
120 acres
Rhemore sits close to the shoreline on the Morvern peninsula, looking across the Sound to the Isle of Mull. Sea eagles, otters and a diverse range of waders are regularly seen at the water's edge. The landholding already contains a mosaic of habitats – dense copses of temperate forest with plenty of elm, open woodland of mature oak and upland pasture where Highland-cross cattle graze.
Key rewilding commitments:
MORE NATIVE WOODLAND: Reducing grazing and browsing impacts to a sustainable level – which regenerates the surrounding environment – and expanding the area of open woodland are the two key priorities for the owners. They have removed sheep from most of the croft. Woodland expansion will be achieved through a combination of planting and natural regeneration, by reducing the impact of browsing deer and by targeted livestock grazing. They will also remove redundant fencing and invasive non-native plant species.
"We want to breathe life back into our croft – restoring both the buildings and the surrounding land, making it pay for itself but also delivering on its ecological potential."

Alasdair and Sam Firth, Owners