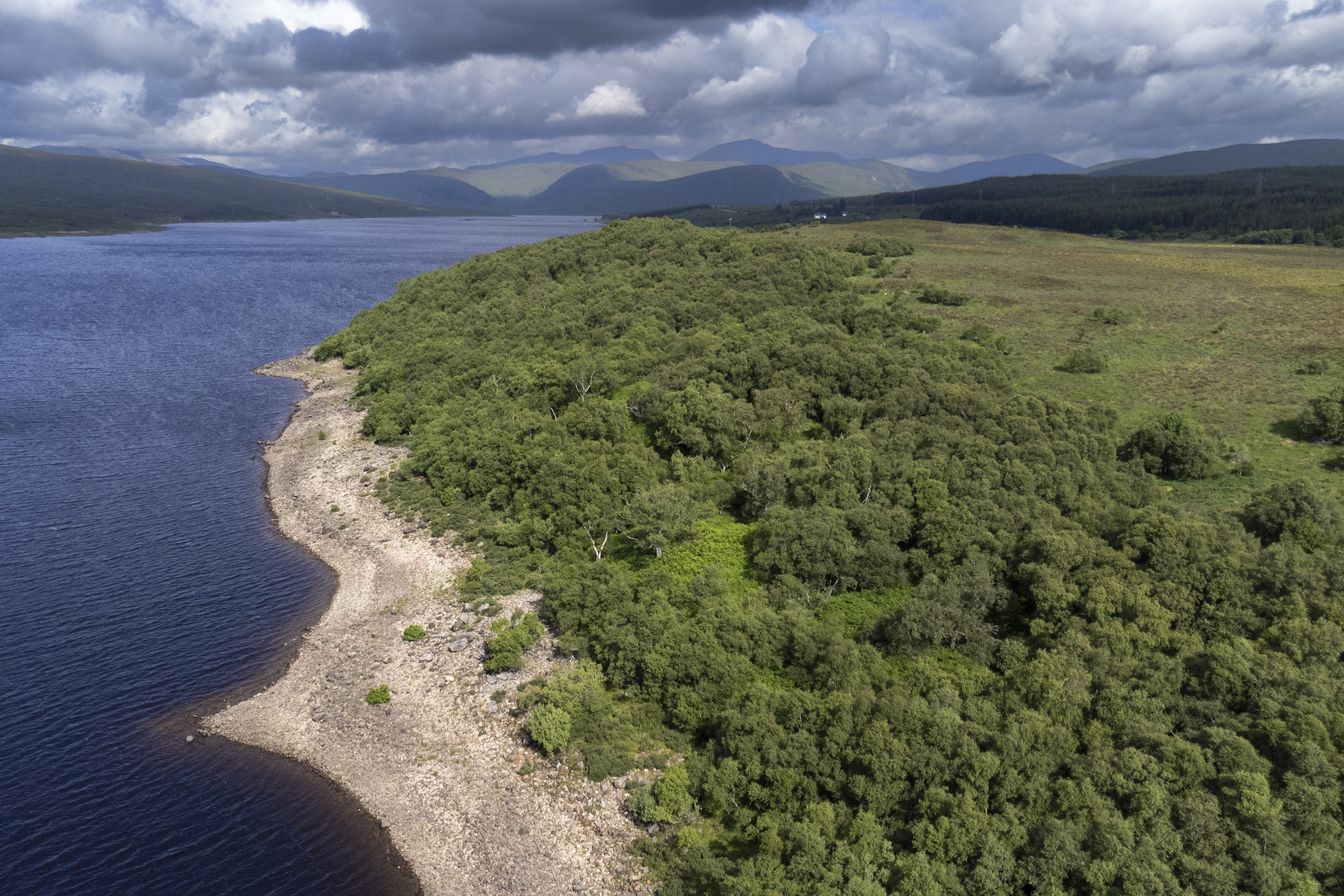 Location:
Lairg, Sutherland Area Committed:
168 acres
Overscaig is situated on the north-western shore of Loch Shin in a geologically impressive landscape. The landholding surrounds on old, ruined croft house testifying to the site's use by former generations. The land comprises a rocky loch shoreline (at low water level), naturally regenerating birch woods above the shore, and expansive heather heath and peat bog, which are bisected by the dark water of a seasonally variable burn. The owners have undertaken extensive broadleaf enrichment planting, woodland flora planting and have introduced missing tree species, but these activities remain challenging in the face of a large deer population.
Key rewilding commitments:
MORE NATIVE WOODLAND: Enrichment planting of native tree species (juniper, oak, aspen, rowan, downy birch);
MORE SPACE FOR WATER: Creating turf grips in ditches to wet the peat and facilitate increased carbon sequestration.
WILDER RIVERS: Carrying out riparian planting (alder, aspen, willow).
RETURN MISSING SPECIES: Actively improving nesting opportunities for threatened bird species; and continue to create refuges for reptiles, amphibians and mammals.
"We are excited to look after this land and to improve both its biodiversity and ability to mitigate climate change. The land had become degraded, but we know that if given half a chance, nature has the potential to bounce back. We have already seen successes and look forward to whatever other highlights the future will bring".

Andrew and Jessica Spence