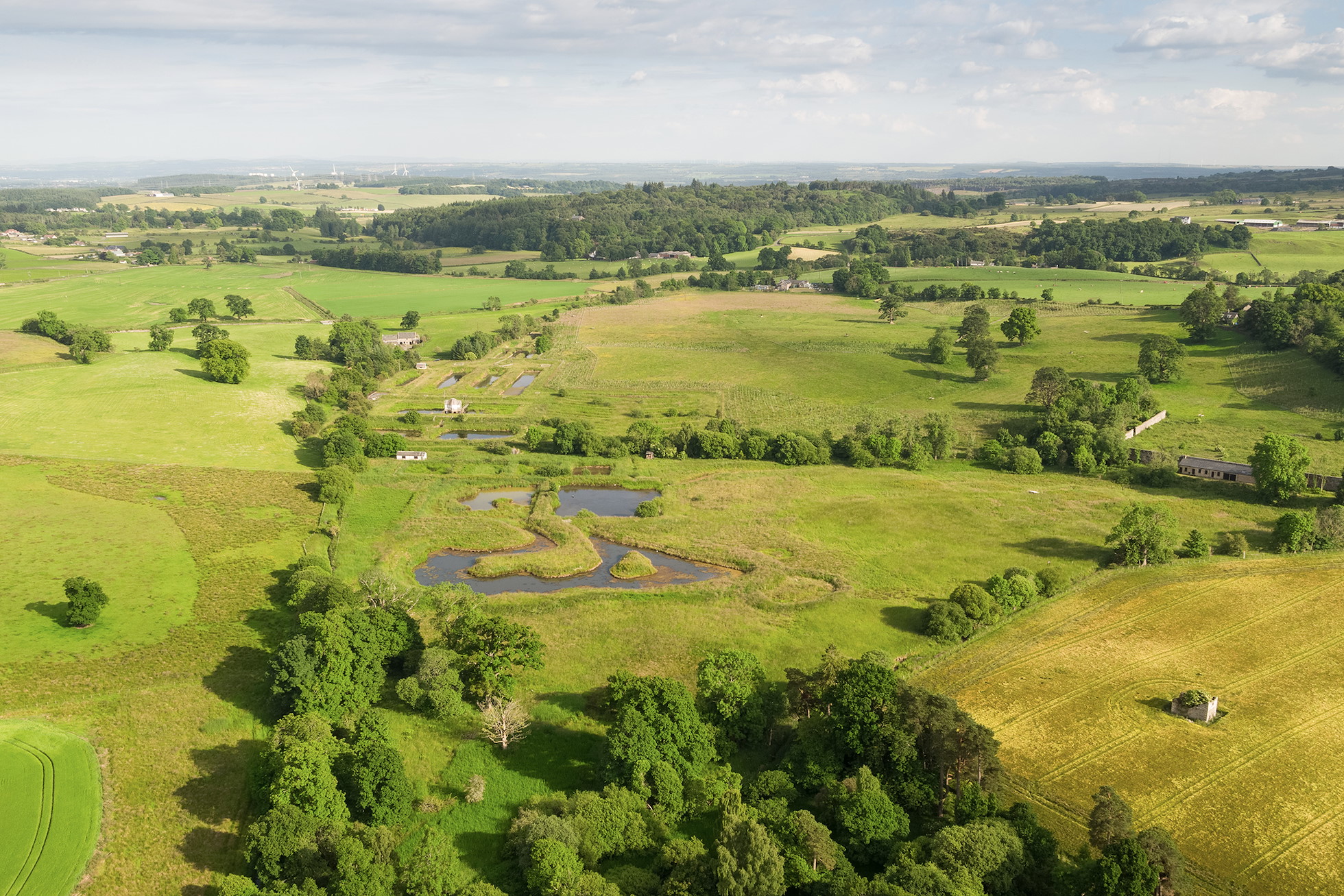 Old Sauchiemill forms part of a former estate in undulating countryside outside Stirling. The land consists of organically managed pasture, newly planted native woodland, and an early-19th-century walled garden. At its centre is the historic and listed Howietown Fishery – once a key location in the development of aquaculture and a site rich in Victorian heritage, now in the guardianship of the Howietoun Heritage and Nature Sanctuary Charitable Trust. The ponds and surrounding wetlands provide considerable nature recovery potential, but the site also contains abandoned infrastructure which poses a risk to wildlife. Remedial work is underway to remove all remaining wildlife hazards, to faithfully restore the Victorian heritage of the site and to create a Nature Reserve on the entire Old Sauchiemill land parcel where all fauna and flora can thrive.
Key rewilding commitments:
MORE NATIVE WOODLAND: Plant hedgerows and enrich riparian edges.
LET NATURE LEAD: Undertake a full clean-up of all hazardous material, litter and redundant fencing which poses a danger to wildlife; create new habitat through construction of a 'stumpery'; sow wildflowers; remove invasive plants; and plant an orchard.
CREATE REWILDING BUSINESS: Restore the historic walled garden, fishery and mill building.
"The current state of the land bears testimony to the neglect of this historically important heritage site and a sad disregard for the well-being of its wildlife. I am determined to put that right – and to ensure that both nature and human heritage are given the respect that they are due."

Michelle Pearson, Owner