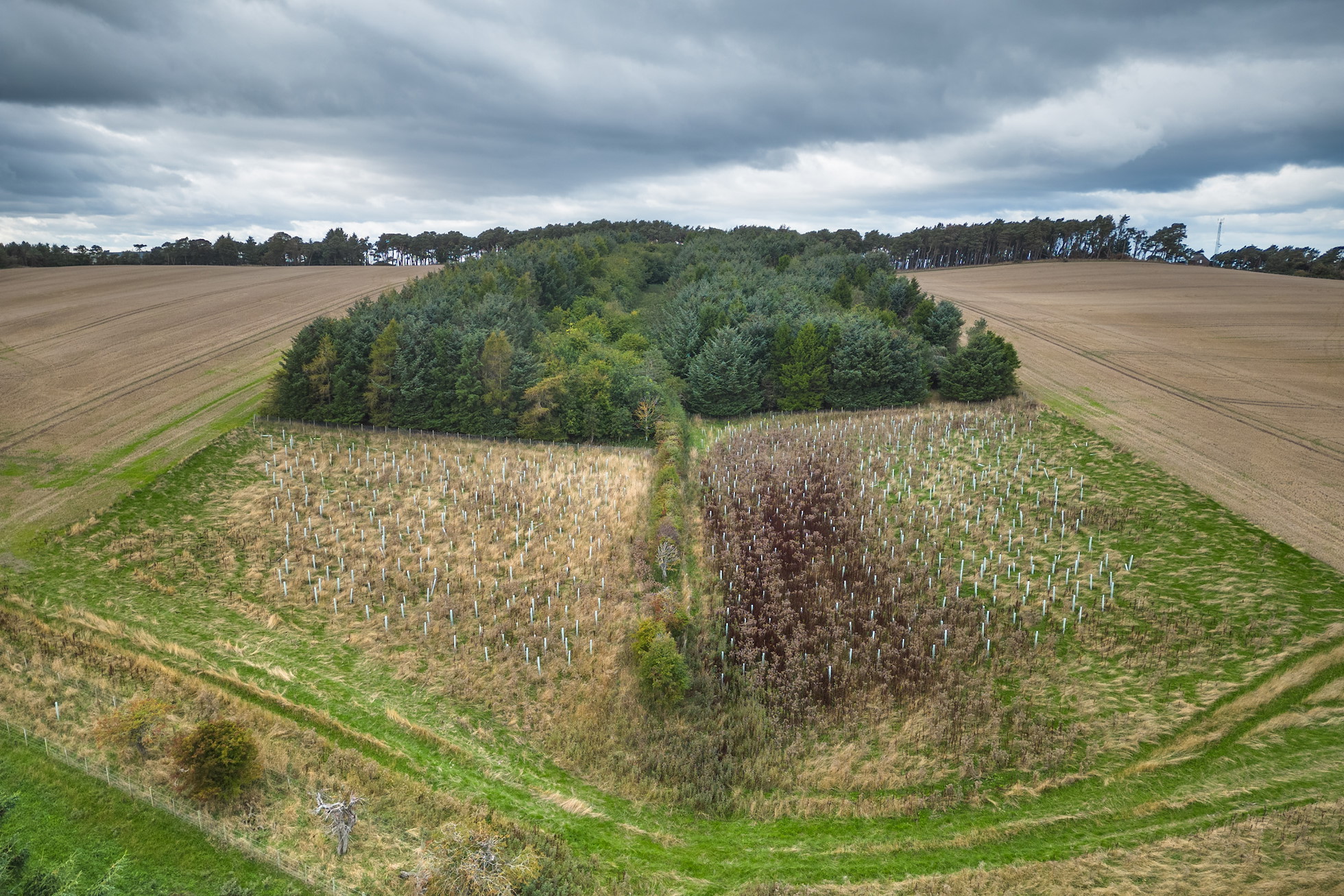 Location:
Spott, East Lothian Area Committed:
180 acres
Spott lies on a historic site between the seaside town of Dunbar and the Lammermuir hills. The current owners have taken the decision to pursue a nature-focused path to bring ecological benefits. Plans exist to further the steps taken towards eco-friendly farming and to return some of the more marginal land on the site to nature. The land being returned to nature consists of previous arable fields, surrounded by ageing hedgerows and conifer windbreaks.
Key rewilding commitments:
MORE SPACE FOR WATER: Create new areas of standing water, and take practical steps to increase the biodiversity of the area.
LET NATURE LEAD: The fields in the rewilding zone lend themselves to the creation of biodiversity-rich mosaics, consisting of wildflower-rich pasture, patches of thorny scrub, and native woodlands. Restore and expand hedgerows.
REINSTATE NATURAL GRAZING: Tentative plans are in hand to introduce low numbers of native cattle and ponies.
"We are very fortunate to have this opportunity to focus on bringing more nature back to this amazing landscape."

Sarah Williams, Owner