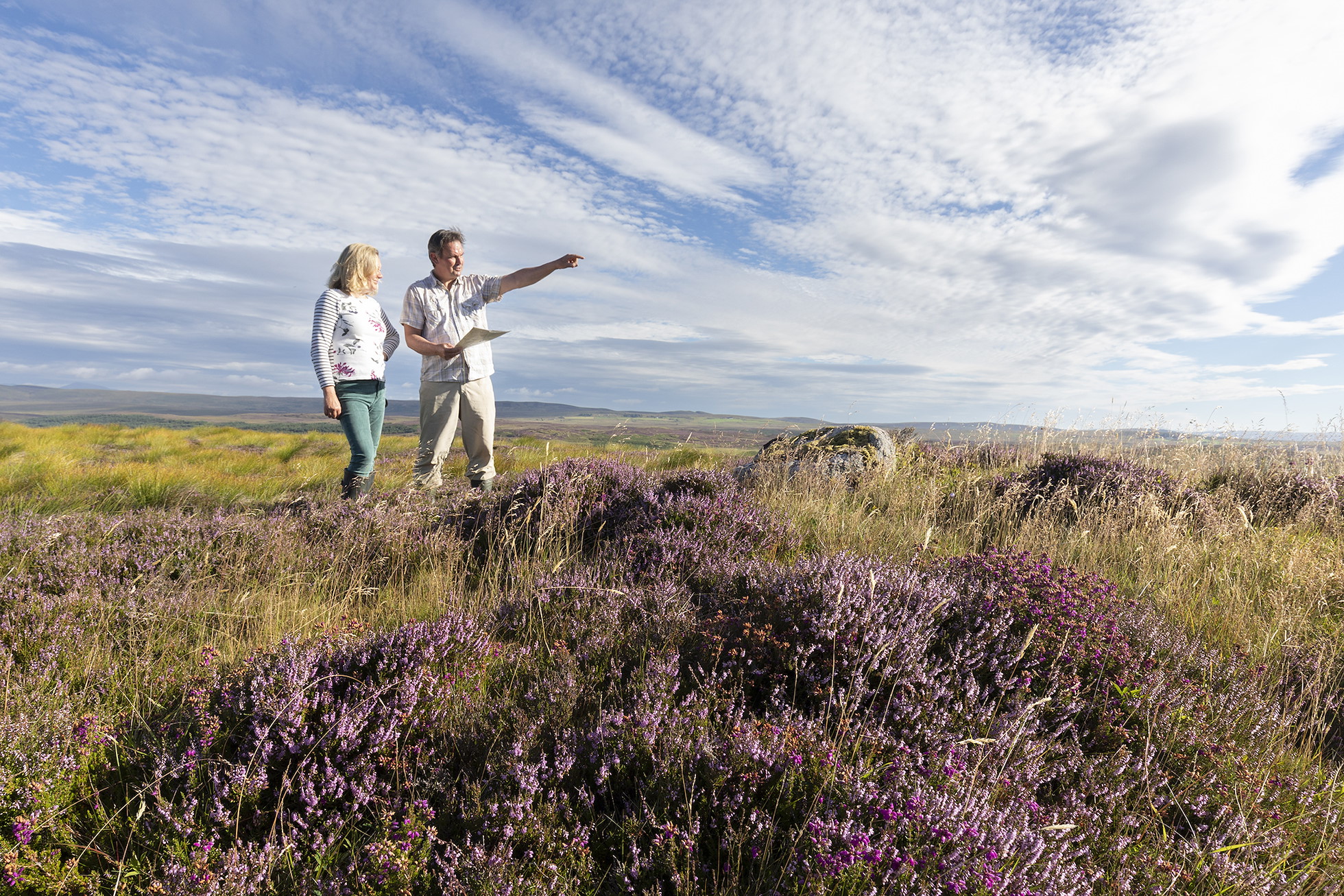 Location:
Rogart, Highland Area Committed:
103 acres
Muie Croft is situated on historic croft land overlooking the dramatic glacier-shaped form of Strathfleet. The landholding comprises tussocky pasture on the floodplain; grass, bracken and gorse on the strath's steep slopes; and heather moorland and blanket bog on the high ground. Across the site, exposed granite boulders emerge from the vegetation, and hidden springs form pools and rivulets on the hillsides. The remains of abandoned farmsteads on the site are testament to past generations who worked the land.
Key rewilding commitments:
MORE NATIVE WOODLAND: Native woodland creation on the slopes and the encouragement of willow, beech, birch, blaeberry, raspberry, juniper and other native understory plants is a key aim, which will provide much needed habitat for pollinators and small birds.
MORE SPACE FOR WATER: Creating ponds, leaky dams and scrapes to provide habitat for invertebrates and waders.
LET NATURE LEAD: Sustainable food production and living in harmony with nature are the owners' key goals, planting food forests and hedgerows to provide fruit, nuts and berries for the owners, guests, livestock and future generations.
REINSTATE NATURAL GRAZING: Raise rare breed cattle and pigs for meat and to regenerate the soil.
CREATE REWILDING BUSINESS: Convert a barn for paying guests.
"We aim to use the practical experience gained in managing big game safari areas in Zambia and Zimbabwe to restore the croft to as natural a state as possible. We want to live in a harmonious ecological balance – with the land providing for our needs, but also an essential home for wildlife."

 Nick and Sarah Greeff, Owners