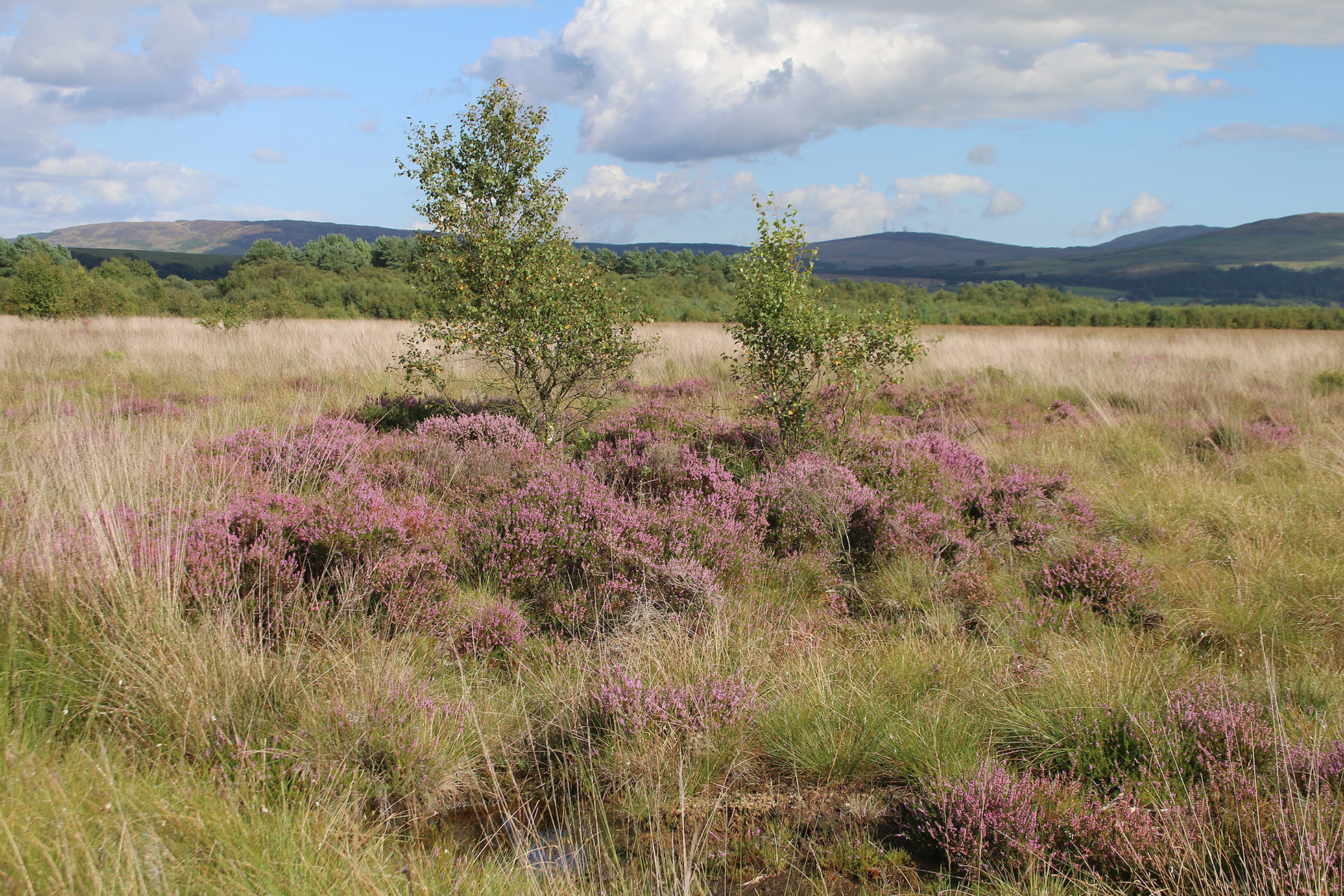 Location:
Wigtown Area Committed:
165 acres
If rewilding is a journey, then the landholding at Moss of Cree has already travelled a considerable distance. Once low-quality agricultural grazing, then a forestry plantation, it has been sensitively restored to its former state as a raised peat bog – rich in in biodiversity and sequestering carbon. The deep ridges and furrows of the plantation have been completely smoothed out, leaving a mosaic of mosses, sedges, grasses and heather, interspersed with rowans, birches and clear pools of standing water. The site is rich in wildlife, providing a home for skylarks, hen harriers, adders and golden ringed dragonflies.
Key rewilding commitments:
MORE NATIVE WOODLAND: Remove invasive species – rhododendron and sitka spruce.
MORE SPACE FOR WATER: Explore potential for increasing the amount of standing water.
JOINED UP HABITATS: Remove redundant stock fencing.
REINSTATE NATURAL GRAZING: Consider different types of conservation grazers.
CONNECT WITH COMMUNITIES: Create a boardwalk and invite participation from local communities for educational purposes.
"We saw the opportunity to make this land better for the next generation. There's no question that it has been the right thing to do."

Ian, Sandy and Nancy McCreath, Owners