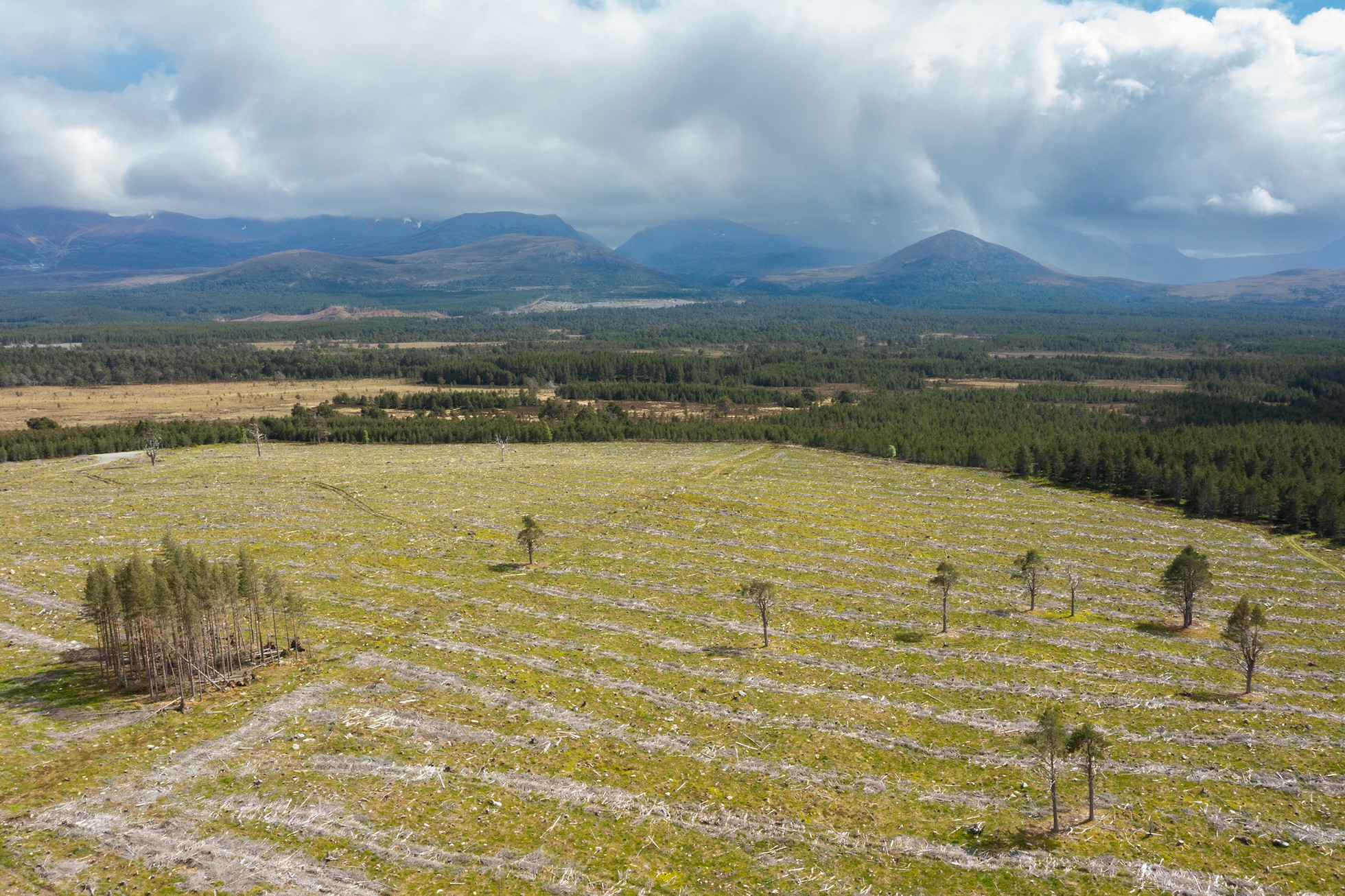 Location:
Highland Area Committed:
63 acres
Moormore Woodland is a 63-acre site of recently felled commercial plantation within the Cairngorms National Park, which once formed part of the Caledonian Pine Forest of Rothiemurchus. From its slightly raised position, it provides a magnificent view of the surrounding Grampian mountains. Surviving 'granny pines', bleached by years of light deprivation, are testament to an earlier, less managed landscape. They provide both inspiration for rewilding and a seed source for the woodland regeneration in the years to come.
Key rewilding commitments:
LET NATURE LEAD: After some initial work to improve the habitat for wildlife (e.g removing a dilapidated deer fence), a hands-off approach, with minimal human intervention, will be the guiding principle at Moormore. This small parcel of the ancient forest will be allowed to regenerate naturally and entirely at its own pace.
"It will be at least a decade, if not two, before the land at Moormore is a functioning natural forest again. As an extension to the high quality neighbouring forest habitat, our ambition is that Moormore will provide a home for red squirrels, wildcats, crested tits and capercaillie once again. Anything that we can do now to create a species-rich woodland for the future is of the utmost importance."

Duncan Lawson, Owner