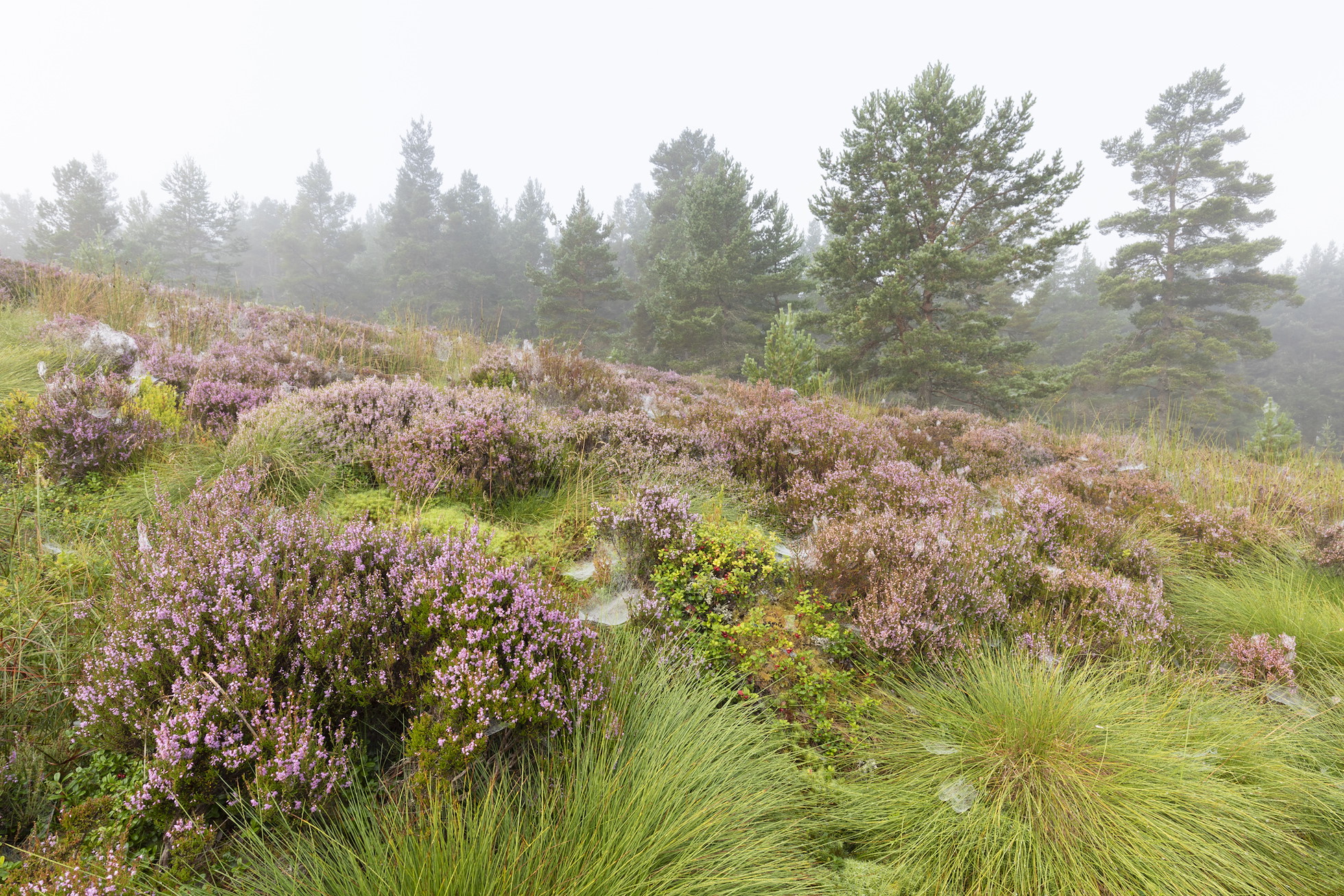 Location:
Nethy Bridge, Highland Area Committed:
500 acres
Lynamer is a former upland farm in the heart of Cairngorms National Park. It borders the Abernethy Forest, part of the Cairngorms Connect landscape-scale rewilding project. With a commanding view of Strathspey, Lynamer holds a mosaic of different habitats – upland grassland, heather moor, wet marsh and multi-aged Scots pine woodland. These habitats have not been intensively managed for some time and are already forming part of a wildlife-rich corridor expanding outwards from the Cairngorms Connect core.
Key rewilding commitments:
MORE SPACE FOR WATER: The site is well advanced on its rewilding journey and going forward can be managed with a light touch. Current plans involve exploring ways to increase the amount of standing water on the site, introducing conservation grazers, and generally encouraging wildlife, all the while respecting the human heritage and the legacy of previous generations who have lived and worked on the site.
REINSTATE NATURAL GRAZING: Introduce conservation grazers.
"We are conscious of our role as temporary custodians of this fantastic landscape. For the most part we are happy to take a more passive role, letting nature lead, so that we eventually leave Lynamer in a better state than when we found it. Ultimate success for us is a wild landscape which is also productive and populated, where people live and work alongside nature."

Mike Dearman and Carole Butler, Owners