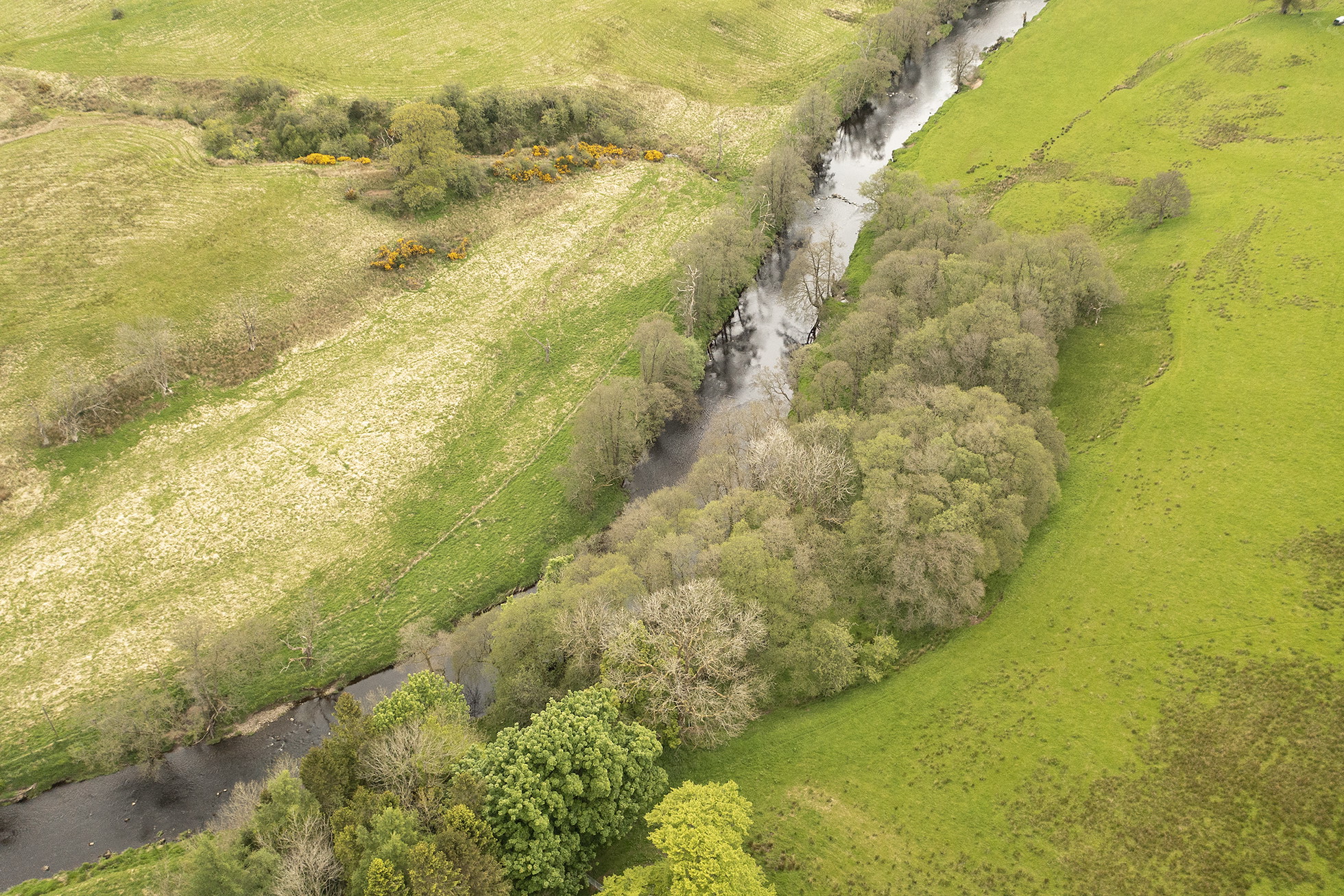 Location:
Balfron Station, Stirling Area Committed:
153 acres
Little Drumquharn farm lies on a prominent meander on Endrick Water, situated on the edge of the Loch Lomond & The Trossachs National Park. The habitats on the site are diverse, consisting of parkland pasture, marsh, coniferous and deciduous woodland, extensive hedgerows and riparian meadows. The landholding contains both a Special Area for Conservation and Site of Special Scientific Interest.
Key rewilding commitments:
MORE NATIVE WOODLAND: Encourage the re-establishment of natural processes through native woodland and hedgerow planting.
LET NATURE LEAD: Maintain deadwood in deciduous riparian woodlands to encourage birdlife and saprophytic invertebrates; create wildflower meadows and sow seed crops for passerine birds; plant orchards and introduce apiculture; ceasing use of herbicides, pesticides and anthelmintics; and generally take practical steps to increase wildlife abundance and diversity through kick-starting natural processes.
REINSTATE NATURAL GRAZING: Replace intensive sheep grazing with rotational conservation grazing (with pigs, native cattle and possibly ponies).
"I grew up in this area and vividly remember fields brimming with wildflowers and teeming with butterflies, bees and grasshoppers. Thirty years later those same fields are almost barren of wildlife. My vision for Little Drumquharn is to maximise biodiversity by restoring the landscape and creating habitats to allow wildlife to flourish."

Julie McCallum, Owner