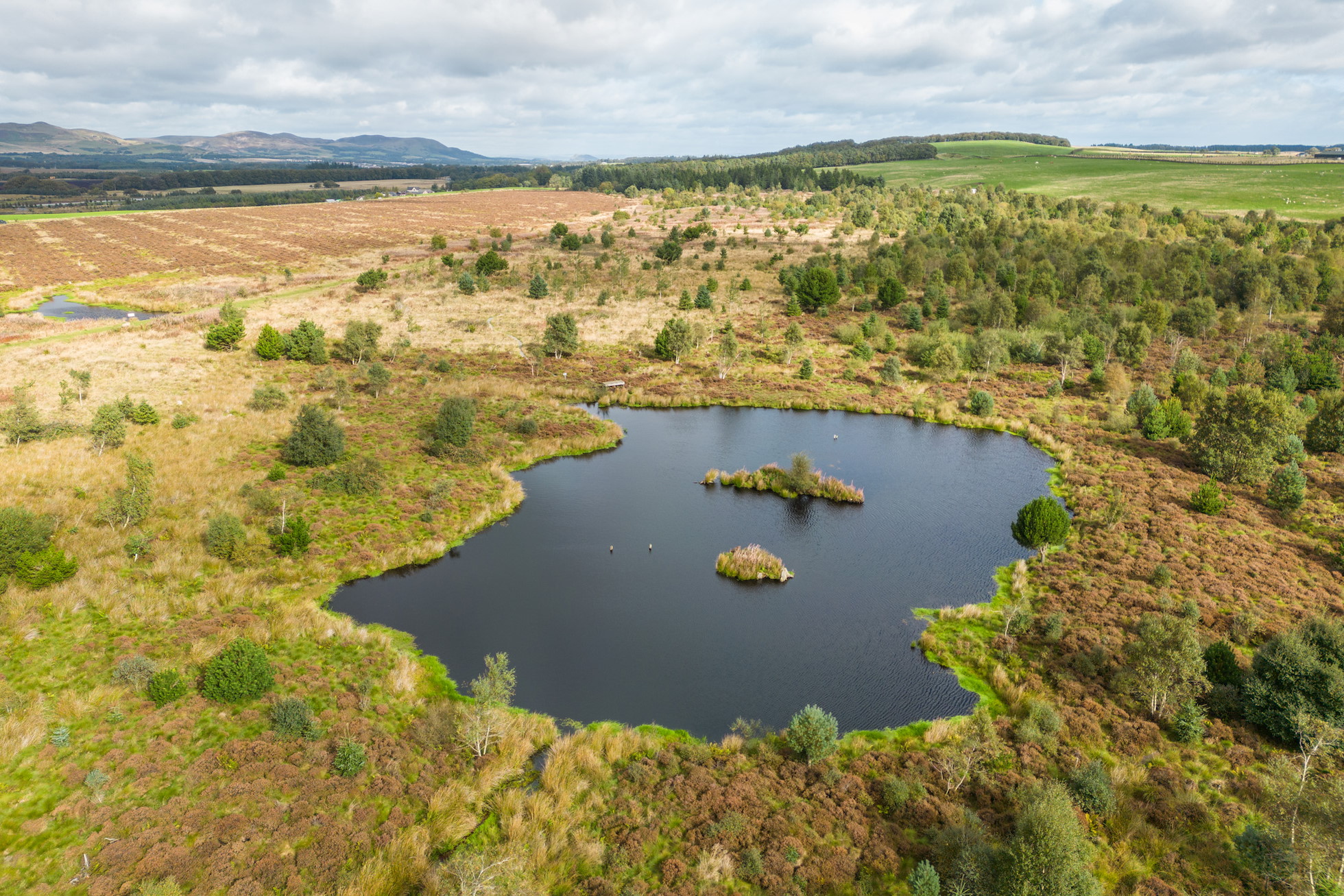 Location:
Between Leadburn and Peebles, Scottish Borders Area Committed:
132 acres
Leadburn Community Woodland is a former forestry plantation that lies on the Esk/Eddleston watershed to the south of the Pentland Hills. Bought by a community group in 2007 after the bulk of the commercial timber had been extracted, it now provides a diverse mix of habitats that include ponds, conifer stands, heath, fen, regenerating mixed woodland, and two raised bogs.
Key rewilding commitments:
MORE NATIVE WOODLAND: Path maintenance, broadleaf planting within the existing woodland, and the gradual removal of non-native tree species are ongoing activities, which are funded in part through the selling of conifers at Christmastime.
MORE SPACE FOR WATER: Recent activity has focused of the restoration of the most recently acquired raised bog – removing conifers and levelling forestry furrows to rewet the peat and encourage the return of a sphagnum-dominated biome. The outcome of this project will determine if the restoration efforts are to be extended to the original 'raised bog', which is at risk of drying out.
"The woodland already provides a key community amenity. We want to encourage nature to take its course, with human intervention used sparingly and after due reflection. Our goal is a nature-rich site that can be enjoyed by all

who value the natural environment, and which gives

inspiration to others to become involved with nature and the environment."

Wendy Cunningham, Chair