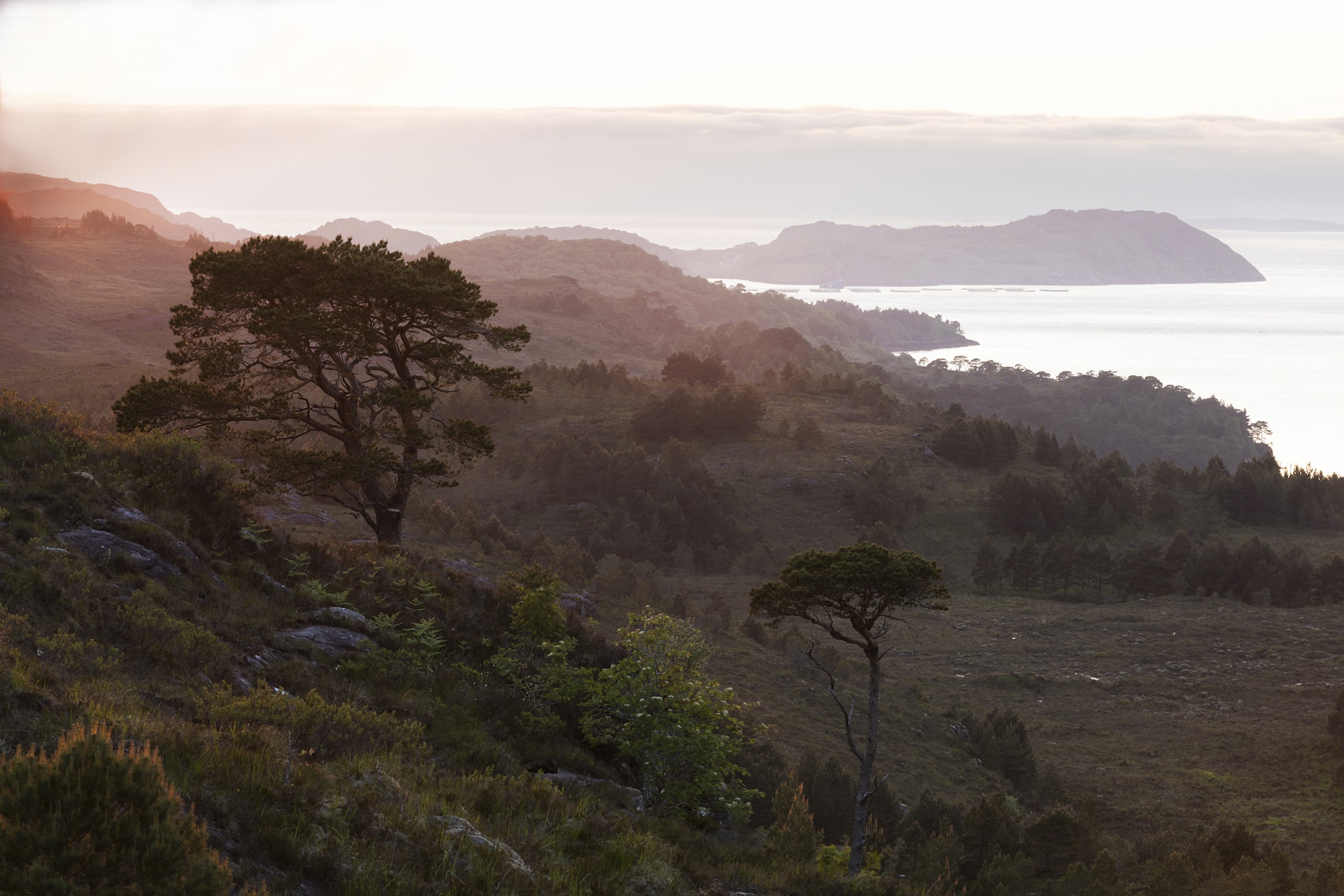 Location:
Shieldaig, Highland Area Committed:
1000 acres
Kinloch Woodlands in Wester Ross has perhaps the most dramatic vista of any Northwoods partner. It borders the ancient Caledonian pine forest that covers the western slopes of Ben Shieldaig and looks across Loch Shieldaig to the Torridon mountains. Operating as a registered charity, Kinloch Woodlands SCIO represents an exemplary model of cooperation between private owners and the community. Its success in establishing a new native woodland (through a combination of planting and natural regeneration) is testimony to the merits of effective deer and sheep exclusion in the context of strong community involvement.
Key rewilding commitments:
MORE NATIVE WOODLAND: The 1,000-acre herbivore exclosure has proved highly successful in helping re-establish native woodlands on the site, and future rewilding actions will largely consist of doing more of the same – maintaining the integrity of the fence perimeter until it can be safely removed, tackling those red deer that do manage to break in and continuing to carry out regular herbivore impact assessments to monitor the browsing pressure of the resident roe population.
CONNECT WITH COMMUNITIES: Community and other walkers will continue to be encouraged to use the area, and interpretation arrangements are being improved.
"Through trial and error, we have developed a system that is bearing fruit in terms of community involvement in native woodland restoration. The long-term aim is to reach the day when the trees of Kinloch Woodlands blend seamlessly with the ancient pinewood on Ben Shieldaig. In the meantime, we will have done our bit if we can share our experience, learn from the experience of others, and with the other Northwoods partners inspire those who are looking to tread similar path."

Trustees of Kinloch Woodlands Jim Alexander, Helen Collins, Bev Hill, Ruairidh MacLennan, Richard, Claire and David Munday, Mike Robertson, Bob Wilson