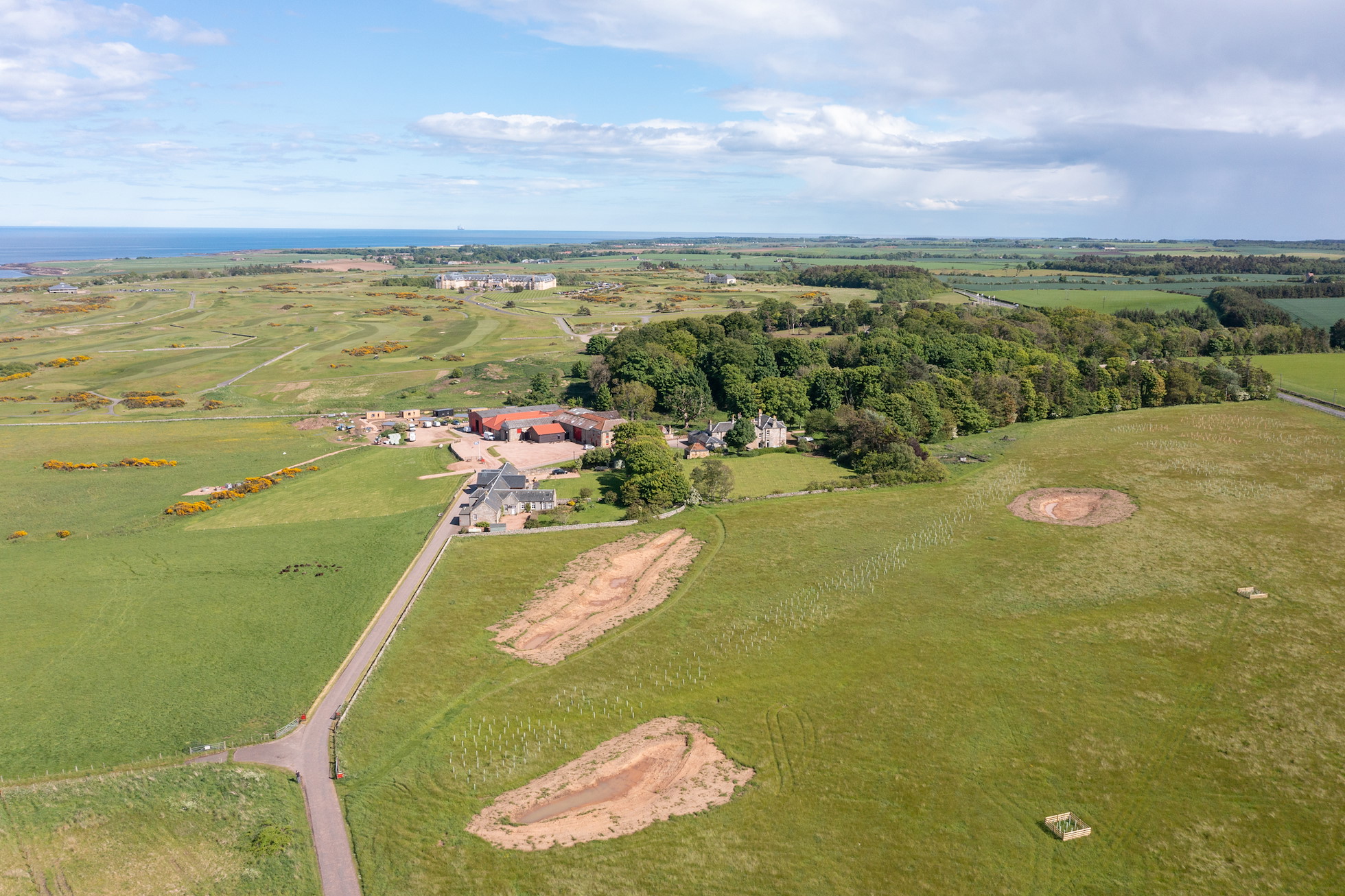 A former livestock and arable farm, Kinkell Byre is now a family-run events venue in the process of developing an ecotourism accommodation business. Kinkell Byre occupies a dramatic clifftop location on the Fife coast close to the historic university town of St Andrews, with spectacular views over the bay. The rewilding project encompasses both farmland and a unique coastal habitat that is accredited as a Site of Special Scientific Interest.
Key rewilding commitments:
MORE NATIVE WOODLAND: Establish native trees and hedgerows.
MORE SPACE FOR WATER: Enhance water features to benefit wildlife.
LET NATURE LEAD: Encourage greater freedom for natural processes to shape the landscape, expand abundance and diversity of wildlife species, reduce nutrient loading in the soil, establish wildflower meadows.
REINSTATE NATURAL GRAZING: Introduce free-roaming, native cattle and ponies.
"I'd love to see Kinkell Byre the centre of large, connected network of ecologically rich land. Community participation and education are that heart of our rewilding project, and through attracting visitors, we to hope to benefit the business and encourage other landowners to come on this journey."

Rory Fyfe, Owner