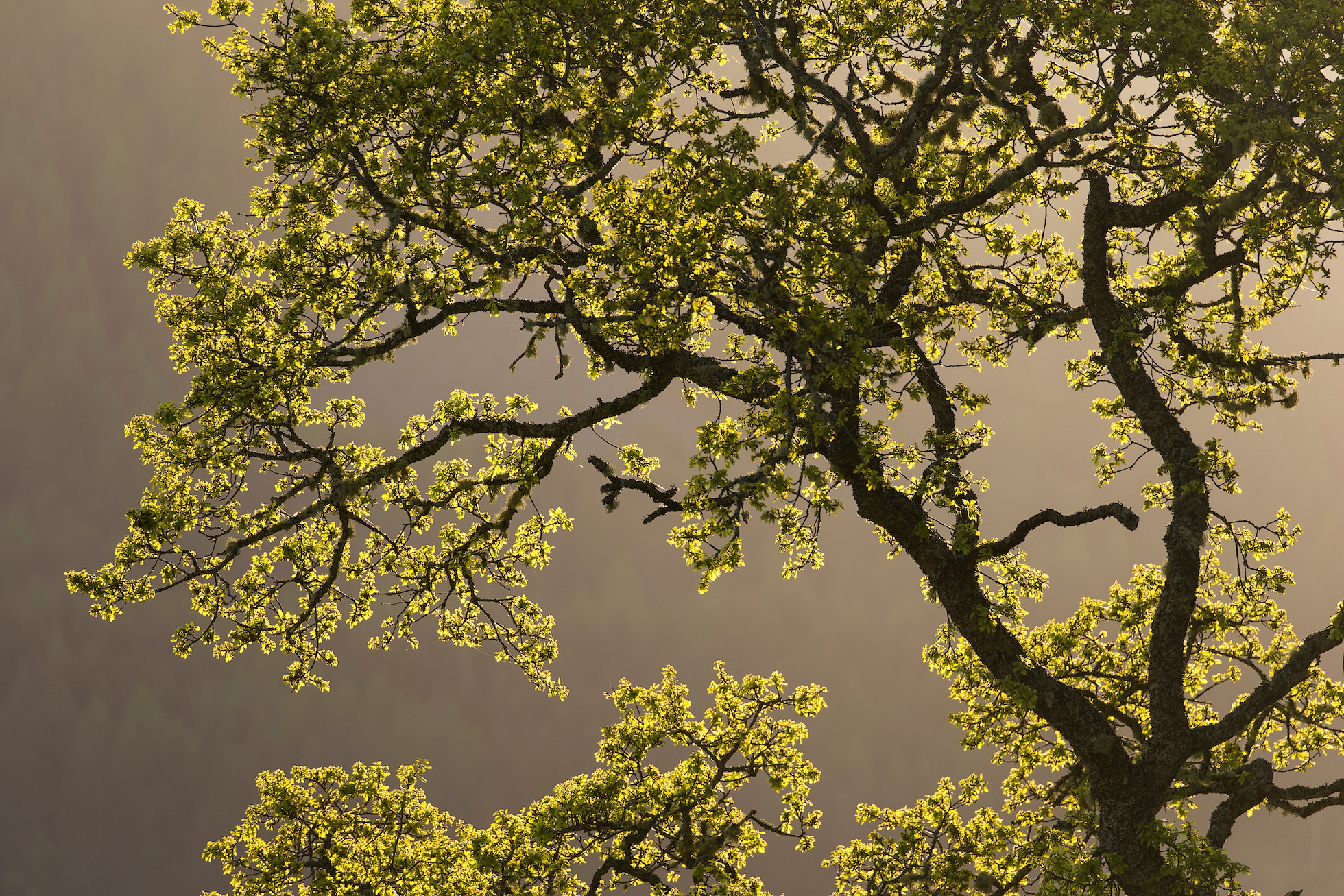 Location:
Oakley, Fife Area Committed:
88 acres
Inzievar Woods punches above its weight in terms of woodland diversity. Managed by the charity Dynamic Woods, this species-rich and multi-tiered woodland stands on land that was once a colliery. Here ancient oaks rub shoulder with yew, hornbeam, elder, scots pine, beech, birch and holly. Horizontal and vertical deadwood supports an abundance of fungus, and on the ground, small watercourses pass through a rich layer of ground flora. An apple orchard within the woodland and network of paths underscores a commitment to make Inzievar Woods a valued amenity resource for the local community.
Key rewilding commitments:
MORE NATIVE WOODLAND: Undertake native woodland enrichment planting.

MORE SPACE FOR WATER: Explore opportunities to slow the flow of watercourses with new leaky dams and create a new wetland.

RETURN MISSING SPECIES: Focus tree planting efforts on poorly represented species (scots pine, aspen, hornbeam)

LET NATURE LEAD: Remove non-native rhododendron and more selectively, non-native conifer species).

CONNECT WITH COMMUNITIES: Use the woodland as a resource to engage with the wider community; explore opportunities for community group and school visits, forest bathing and nature therapy.
"Inzievar Woods is a special place. There are some amazing trees in the recovering habitat. The Dynamic Woods team is striving to make the woods even more nature-rich, and most importantly, we want it to be enjoyed by local people."

Johannes Schamp