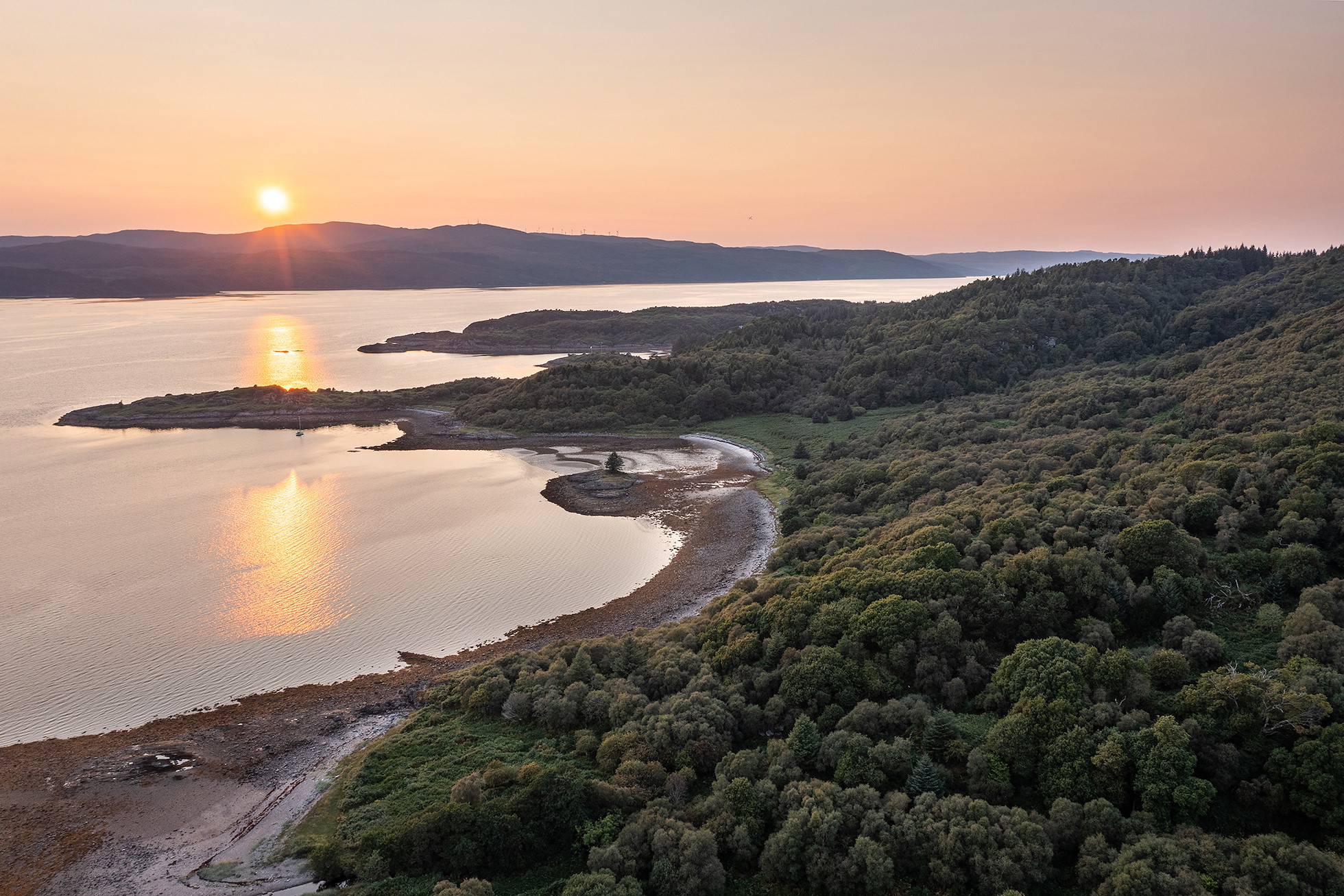 Location:
Portavadie Area Committed:
365 acres
Glenan wood is a perfect example of Atlantic oak woodland – the temperate (and now rare) rainforest habitat that once covered much of Scotland's west coast. It is home to majestic oaks and an abandoned village, and from its higher slopes there are impressive views of the Kintyre peninsula and the mountains of Arran. The woodland was bought from Forestry Commission Scotland in 2016 by Friends of Glenan Wood. A community ranger is now employed to coordinate environmental and heritage activities and maintain the precious woodland habitat.
Key rewilding commitments:
LET NATURE LEAD: In common with other surviving parcels of Scotland's rainforest, the woodland habitat at Glenan is threatened by overgrazing by deer and the proliferation of non-native plant species. Plans exist to create 'deer exclosures' – segregated areas where seedlings can successfully grow and the forest understorey can recover. Work has also begun to eradicate rhododendron and sitka spruce from the forest – and to explore the multiple community benefits that the woodland can provide.
"Glenan Wood faces challenges on several fronts, but with appropriate funding it can become an exemplar of pristine Atlantic oak woodland once again – and simultaneously provide opportunities for community enterprise and environmental education."

Rhyddian Knight, Community Woodland Ranger