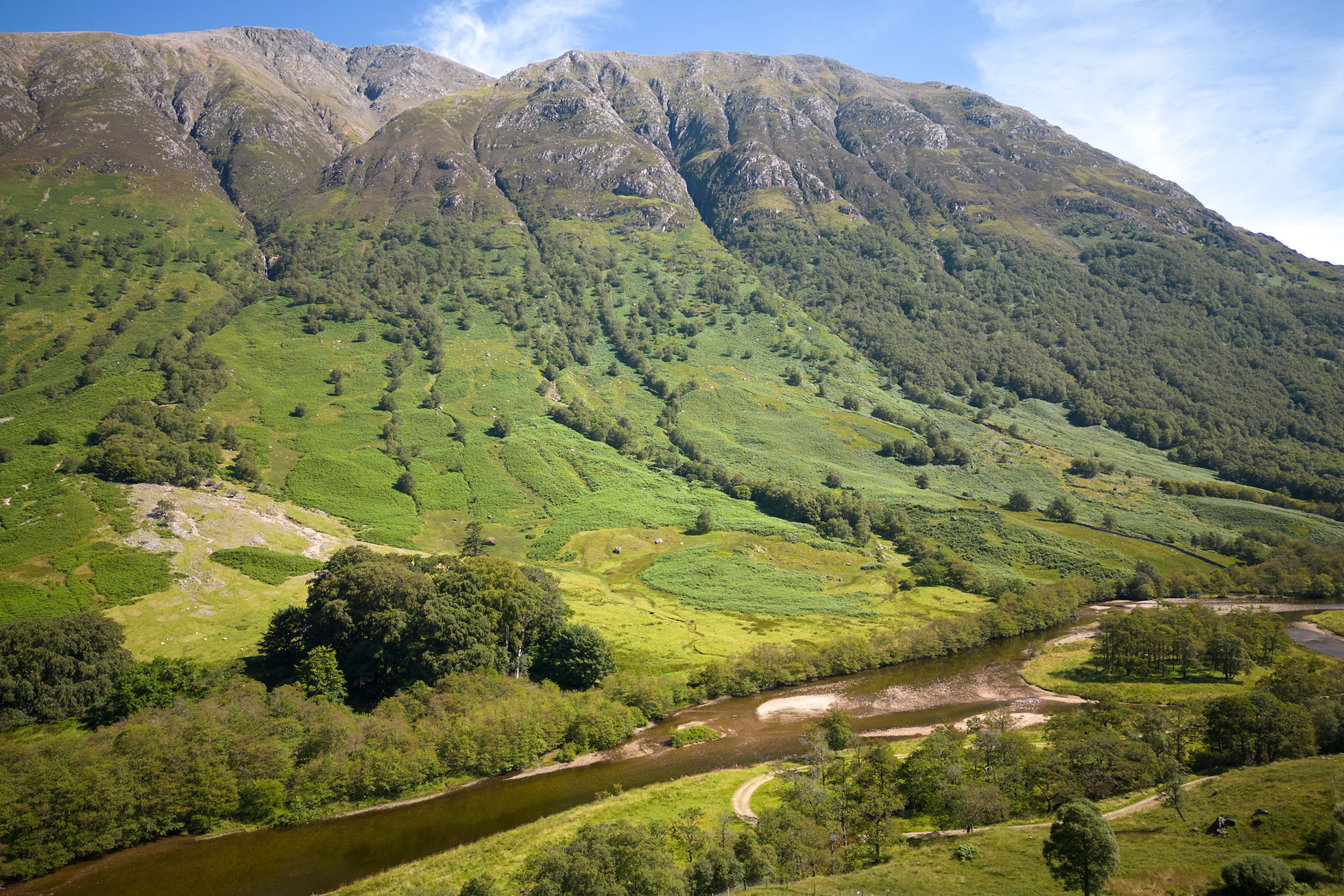 Glen Nevis Estate lies alongside the south side of the river in one of Scotland's most iconic glens. The landscape is familiar not only to the thousands of hikers who climb the nation's highest mountain, but to millions more, as the scenic backdrop to many blockbuster films, including Braveheart, Rob Roy and Highlander. The estate retains an element of farming and is operated alongside a substantial holiday business. Conserving nature has been important to the owners for a long time, seen in the planting of hedgerows and copses throughout the glen, the creation of Scots pine woodland in one of the glen's corries and in the conservation grazing of the riverine pastures by a small herd of Highland cattle.
Key rewilding commitments:
MORE NATIVE WOODLAND: Regenerative tree planting, and working to create a mosaic of habitats that will help restore species abundance.
REINSTATE NATURAL GRAZING: Building on existing actions, the owners are keen to continue to farm the low-lying land in the glen a way that maximises benefit for nature, experimenting with different management and grazing intensities.
"Helping nature fight back is critical, but the farming heritage of the glen is equally important to us. Using rewilding alongside good agricultural practice are the twin means with which we hope to make Glen Nevis more ecologically complete."

John Cameron, Co-owner