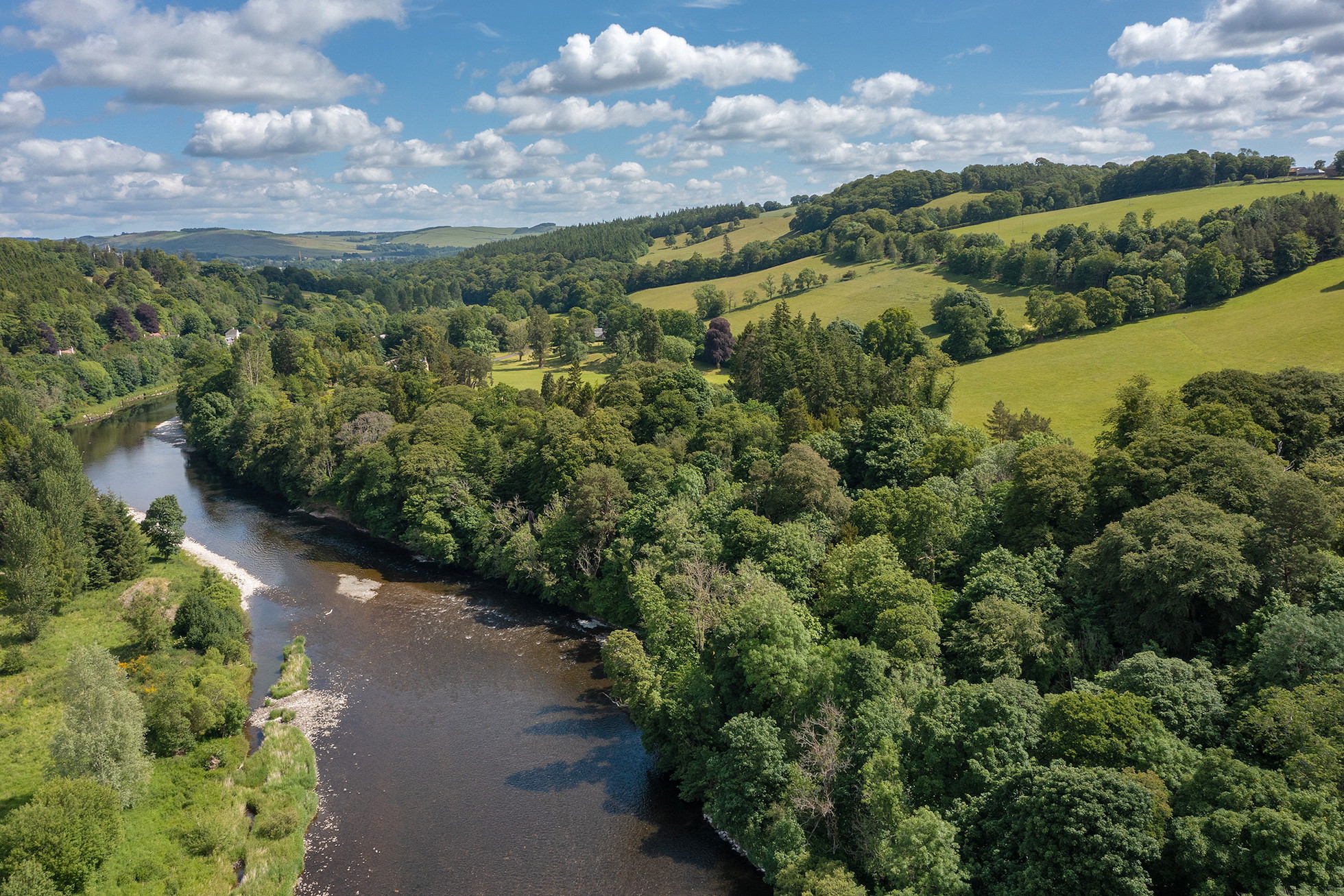 Location:
Melrose, Borders Area Committed:
50 acres
The land at Faldonside lies alongside the river Tweed and consists of parkland and mature riparian woodland. Once owned by an eminent Victorian botanist who planted exotic tree species, Faldonside is now undergoing an ecological revival aimed at bringing back an abundance of native flora and fauna to the site.
Key rewilding commitments:
MORE NATIVE WOODLAND: The parkland will be transformed by creating a mosaic of habitats, through planting native trees and hedgerows and the creation of an orchard. The riparian woodland will be enriched by the removal of invasive rhododendron, the introduction of hibernaculae, and the selective planting of poorly represented native tree species.
LET NATURE LEAD: Introduce wildflower patches.
"Faldonside has enormous charm, but falls short of its biodiversity potential. By giving nature a nudge, we hope to be able to put that right."

Jamie and Karen Blackport, Owners