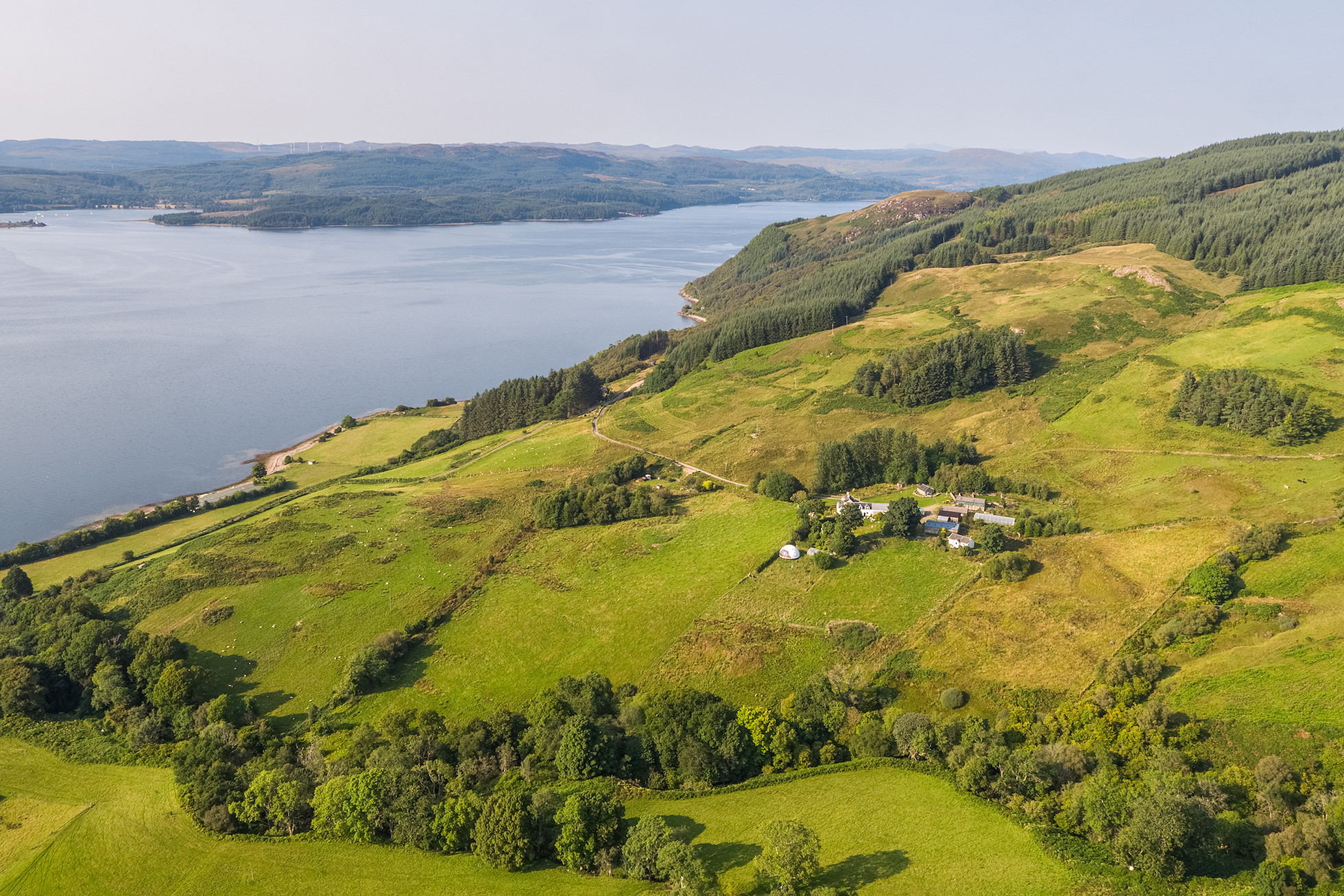 Location:
Otter Ferry, Argyll & Bute Area Committed:
330 acres
Evanachan Farm (pronounced "einiken") is set on steep hill ground overlooking Loch Fyne. The northern part of the farm consists of birch woodlands and commercial forestry surrounding a Neolithic hill fort, and further south, upland pasture and small broadleaf woodlands can be found in the vicinity of the farmhouse. As well as operating as a functioning family livestock farm, Evanachan is home to art and architecture businesses, a woodland croft, a wellness and yoga enterprise, and a seasonal product business that includes the highly rated Evanachan cheese.
Key rewilding commitments:
MORE NATIVE WOODLAND: Remove a non-native sitka plantation and expand the planting programme of native broadleaves tree species.
MORE SPACE FOR WATER: Create water features to benefit a wide range of wildlife.
REINSTATE NATURAL GRAZING: In recent years, the number of sheep on the farm has been significantly reduced, in part replaced by two Jersey cows (and their dexter-cross offspring) who fulfil a dairy/conservation grazing role.
"Evanachan is trying to provide livelihoods through variety of creative and productive enterprises that sustainably harness and regenerate the land that we are so fortunate to have stewardship of. The ecological recession that we have witnessed and been part of is both embarrassing and shameful. Although we are just a small cog in the Northwoods network, it offers us all a great opportunity for change and to be part of something far bigger."

Fiona and Alastair Barge, Owners