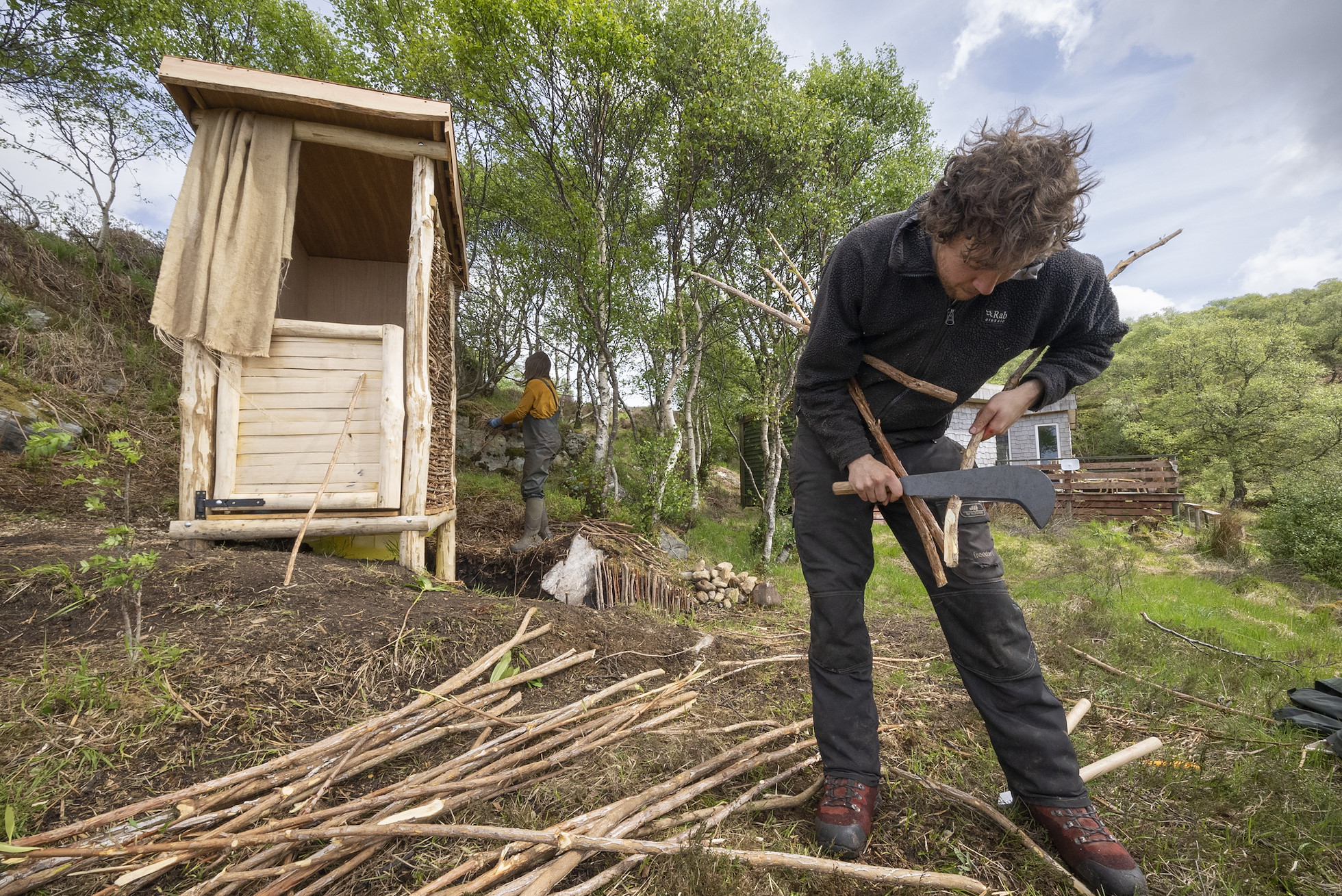 Location:
Roshven, Lochailort Area Committed:
780 acres
Dubh Allt is situated in on the rugged Moidart coast with a sea view towards the Isles of Eigg, Rum and Skye. At lower elevation, ancient birchwoods, oak and Scots pine persist among rocky outcrops, but are struggling to regenerate in face of grazing pressure and the ubiquitous rhododendron ponticum. Higher up, on the hill tops, the red deer live in a challenging landscape of heather moorland, lochans and rocky gullies harbouring scattered patches of surviving birch.
Key rewilding commitments:
MORE NATIVE WOODLAND: Allowing the woodland to regenerate and spread is the key priority, to be achieved by removing the rhododendron, protecting saplings and either excluding or managing the red deer population.
CREATE REWILDING BUSINESS: Enterprise exists on site in the form of an art studio and a nature-friendly woodcraft and furniture workshop. The owners plan to explore agroforestry/mycoforestry opportunities in the form of edible mushroom cultivation and the use of fungi in ancient woodland restoration and expansion.
"The importance of restoring our woodland habitat, and in particular the Atlantic rainforest, is critical for future biodiversity and bringing green enterprise to the area. These restored woods will be our home and livelihood, and will help bring back biodiversity to this part of the Scottish coastline."

Ed Townley and Rebecca Worsley, Owners