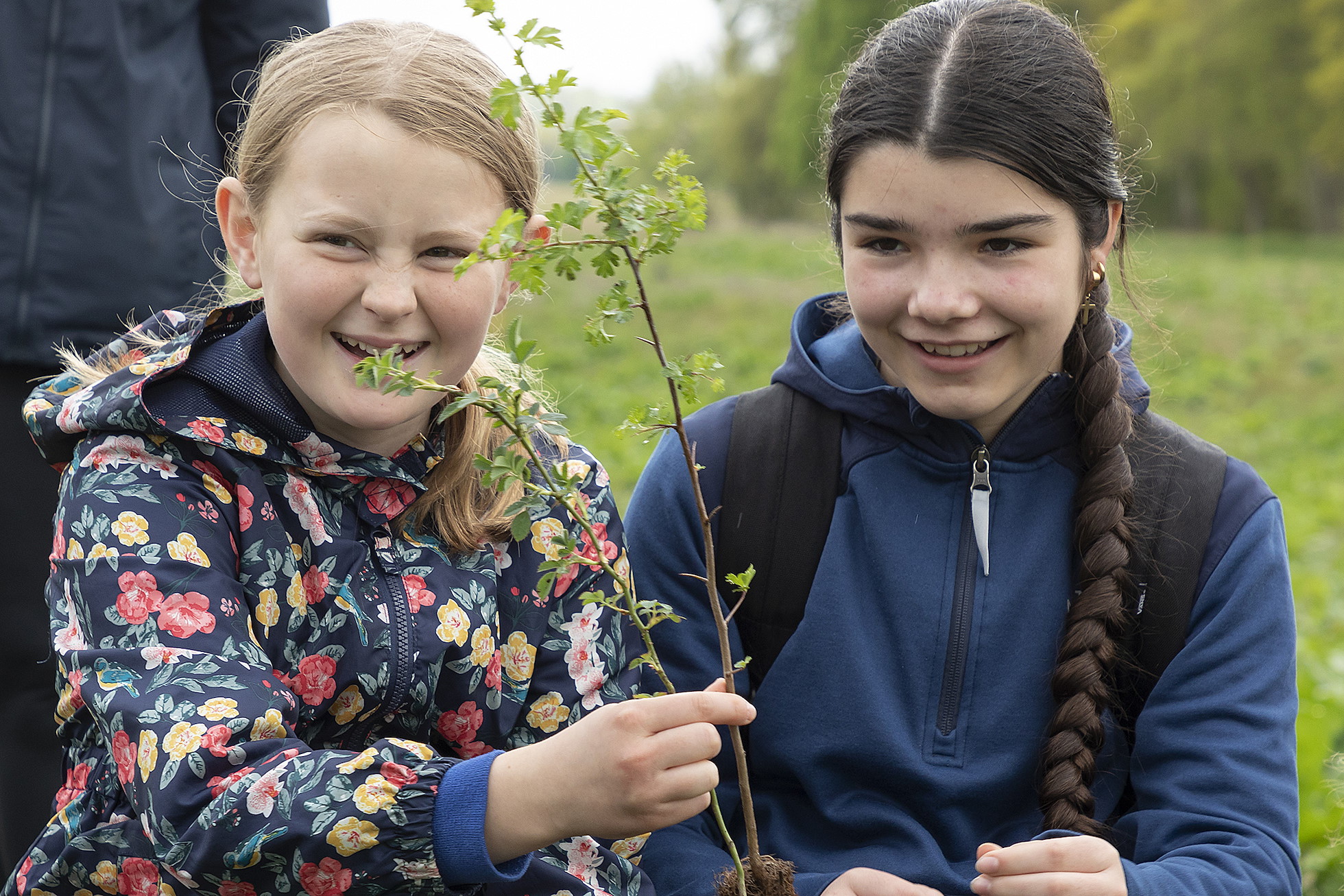 Location:
Luncarty, Tayside Area Committed:
91 acres
Denmarkfield has a majestic view overlooking the river Tay just north of Perth. It lies on the site of an ancient battle that played a key role in shaping medieval Scotland, and clues to its historic past can still be seen in the landscape. Until recently, it operated as a conventional arable farm, but the encroachment of urban infrastructure and housing developments in the area has prompted the owners to pursue a wilder, more nature-centric approach – one that will benefit both people and wildlife. Ellie Corsie, a dedicated rewilding manager, has been appointed to oversee the transition.
Key rewilding commitments:
MORE NATIVE WOODLAND: Create a mosaic of woodland, scrub and open glades.
MORE SPACE FOR WATER: Expose field drains to re-establish lost water features (shallow burns and scrapes).
JOINED UP HABITATS: Minimise the use of internal fencing, in order to facilitate wildlife movement.
LET NATURE LEAD: End intensive arable farming and the use of agricultural chemicals. Manage south-facing slopes for insects by creating a patchwork of species-rich grasslands, flowering scrub and exposed earth.
REINSTATE NATURAL GRAZING: Exploring the use of highland cattle and pigs for soil disturbance and conservation grazing.
"As urban centres expand outward, nature is inevitably squeezed. We want to ensure that nature still has a place – at least on the land under our custodianship. We are pleased to be able to help the land at Denmarkfield follow a more natural course. This will be our legacy to future generations."

Amy Allen, Owner