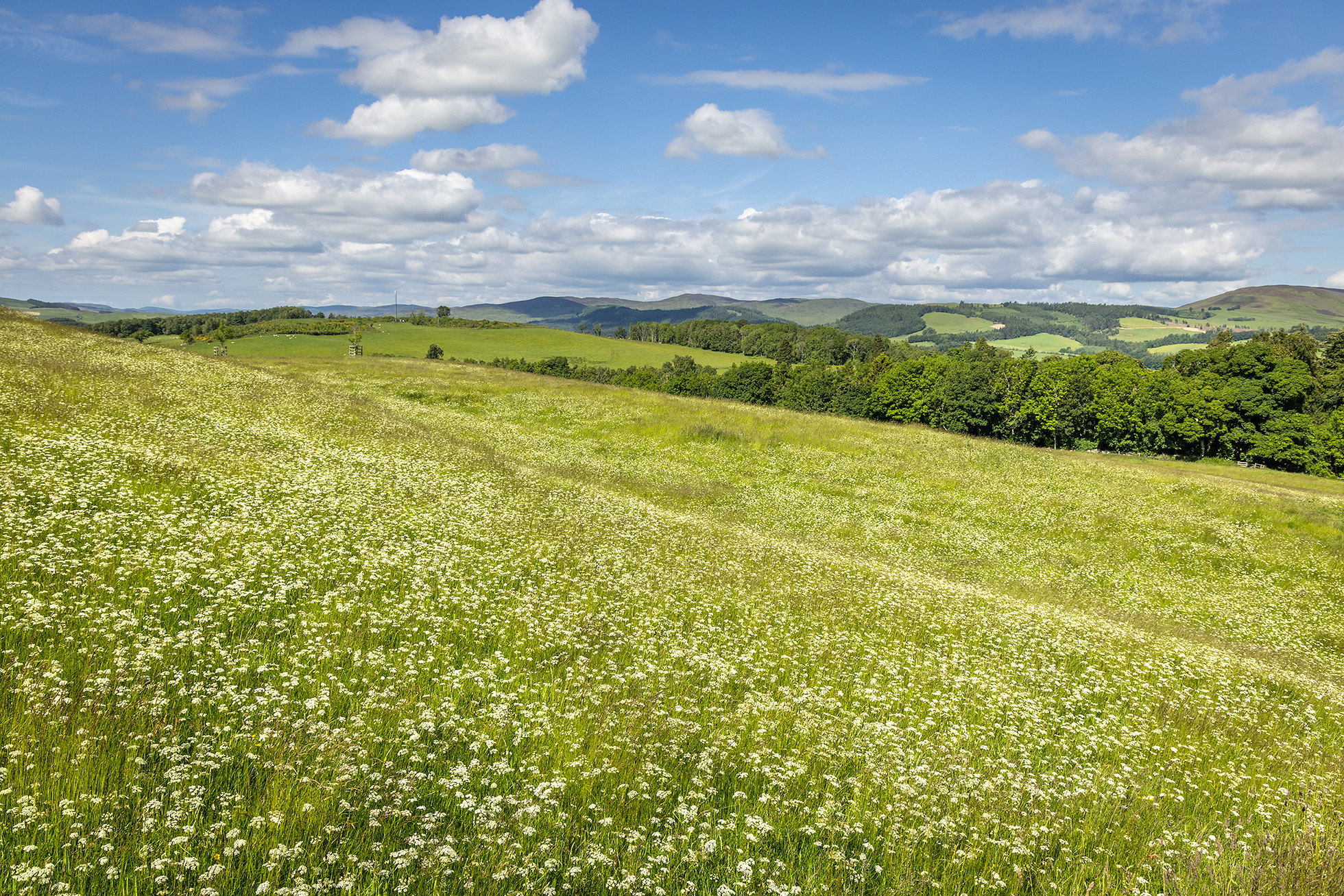 Location:
Selkirk, Borders Area Committed:
60 acres
The land known as the Deerpark lies on the edge of Selkirk, overlooking a picturesque loch. As the name suggests, it was once used as a calving site for deer, which were destined for the royal hunt in Ettrick Forest. It now consists of grassy slopes that until recently were intensively grazed. These slopes are interspersed with mature trees and the remains of quarries that provided stone for previous generations.
Key rewilding commitments:
MORE NATIVE WOODLAND: The creation of a species-rich and diverse woodland habitat is the key focus of rewilding efforts at Deerpark.
CONNECT WITH COMMUNITIES: A Learning Zone will be created where school children, community members and local businesses will be able to participate in ecological knowledge-building and help increase the biodiversity of the site.
"This is land with a long history of human use. For this reason, we want to ensure that local participation and community benefit are at the heart of our rewilding efforts."

Karen Blackport, CEO, Bright Green Nature