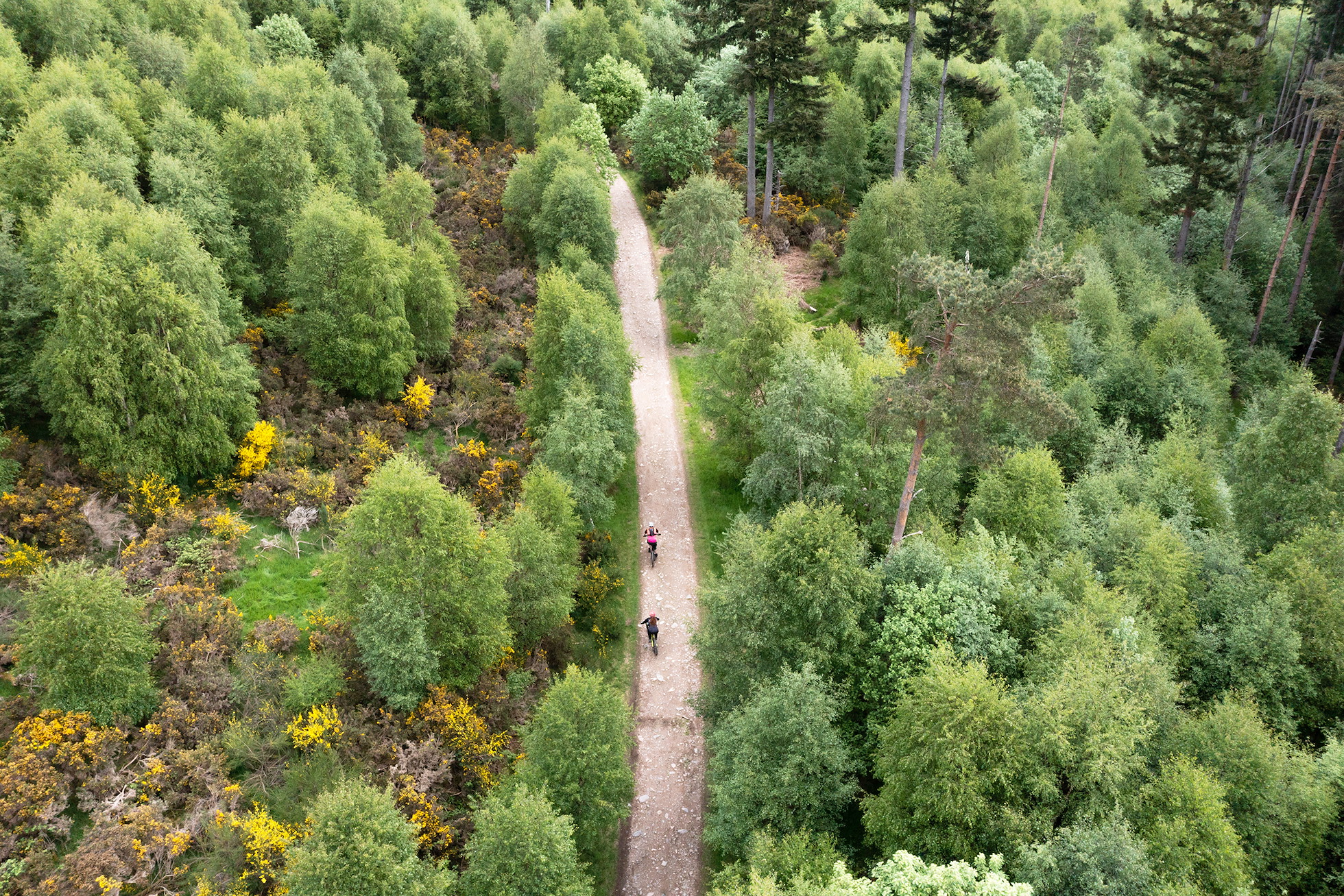 Comrie Croft has a commanding view overlooking upper Strathearn. The site was previously a livestock farm and a commercial conifer plantation. Now its upper ground is a mosaic of heather and Scots pine, oak and birch woodlands. Comrie Croft is home to one of Scotland's leading nature-based tourism businesses, focused on mountain biking and eco-camping. The site also features permaculture crofting, regenerative farming and several thriving community enterprise ventures.
Key rewilding commitments:
MORE NATIVE WOODLAND: Assist woodland and wildlife recovery across the site through tree planting and the selective removal of non-native species.
CREATE REWILDING BUSINESS: Highlight the importance of integrating people into a rewilded landscape by continuing to demonstrate successful nature-based tourism.
"Comrie Croft aims to become a model for rural regeneration. A rich natural environment should include people, homes, recreation and businesses as an integral part. It's great to be part of a network that can help us do that."

Andrew Donaldson, Director