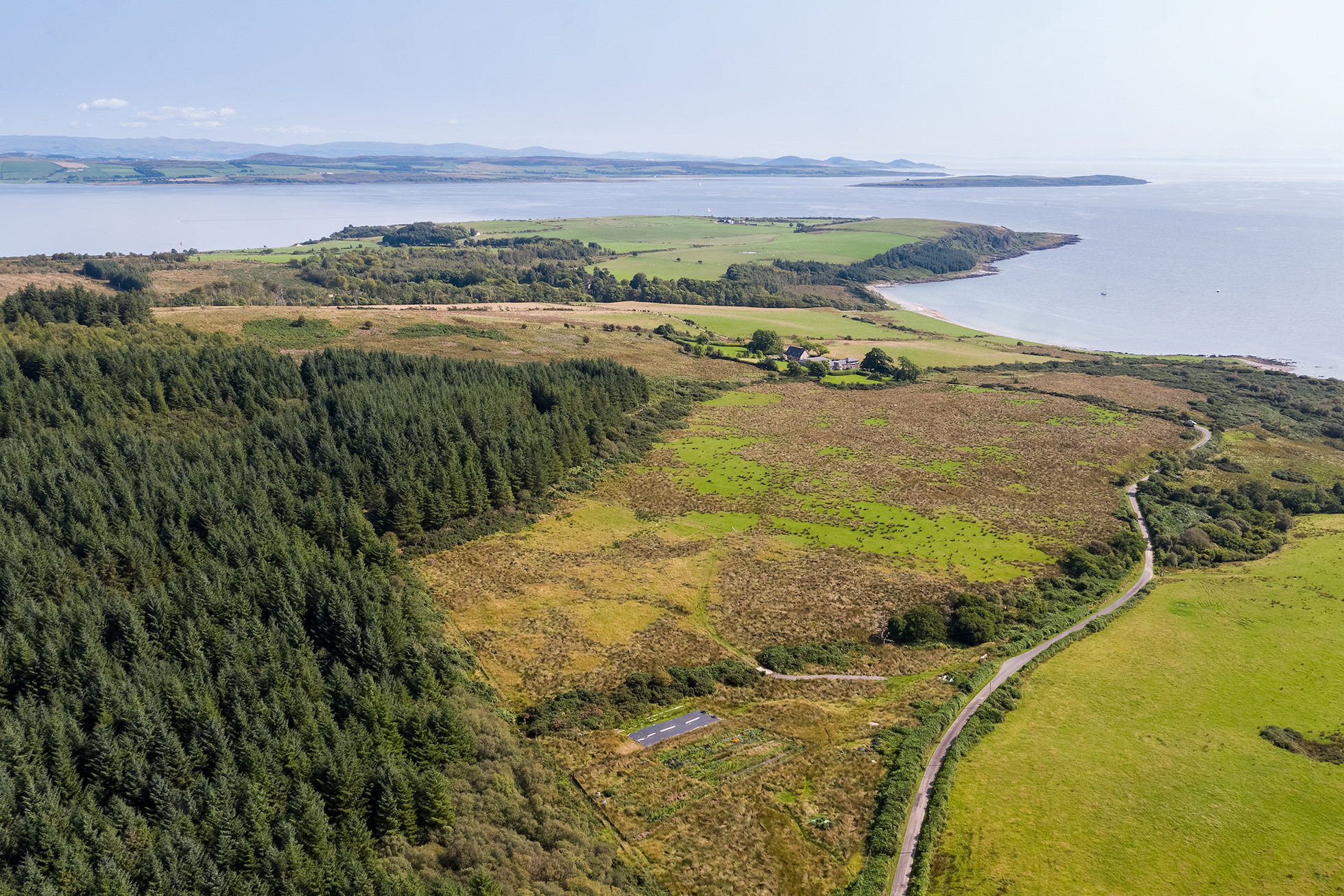 Location:
Ardlamont Area Committed:
100 acres
Key rewilding commitments:
MORE NATIVE WOODLAND: When it was acquired in 2014, Cnocan a Chorra consisted of heavily grazed pasture and spruce monoculture. In the woodland zone, felling of the spruce plantation is now well underway to make room for an augmented natural regeneration area, and mixed productive woodland planting.
MORE SPACE FOR WATER: Plantations will by replaced with a diverse mosaic of ponds and leaky dams.
LET NATURE LEAD: Natural grasslands.
REINSTATE NATURAL GRAZING: There are plans for conservation grazing.
CREATE REWILDING BUSINESS: In the pasture zone, the planting of a forest garden, as well as the establishment of hedges and shelterbelts to protect the market garden, create smaller pasture areas and encourage wildlife.
"This lifestyle project is focused on woodland regeneration, food production and wider biodiversity enhancement. We will measure our success by seeing a rich diversity of species and the extent to which we can inspire others to live more holistically with nature."

Nic Greenall and Mark Bamford, stewards