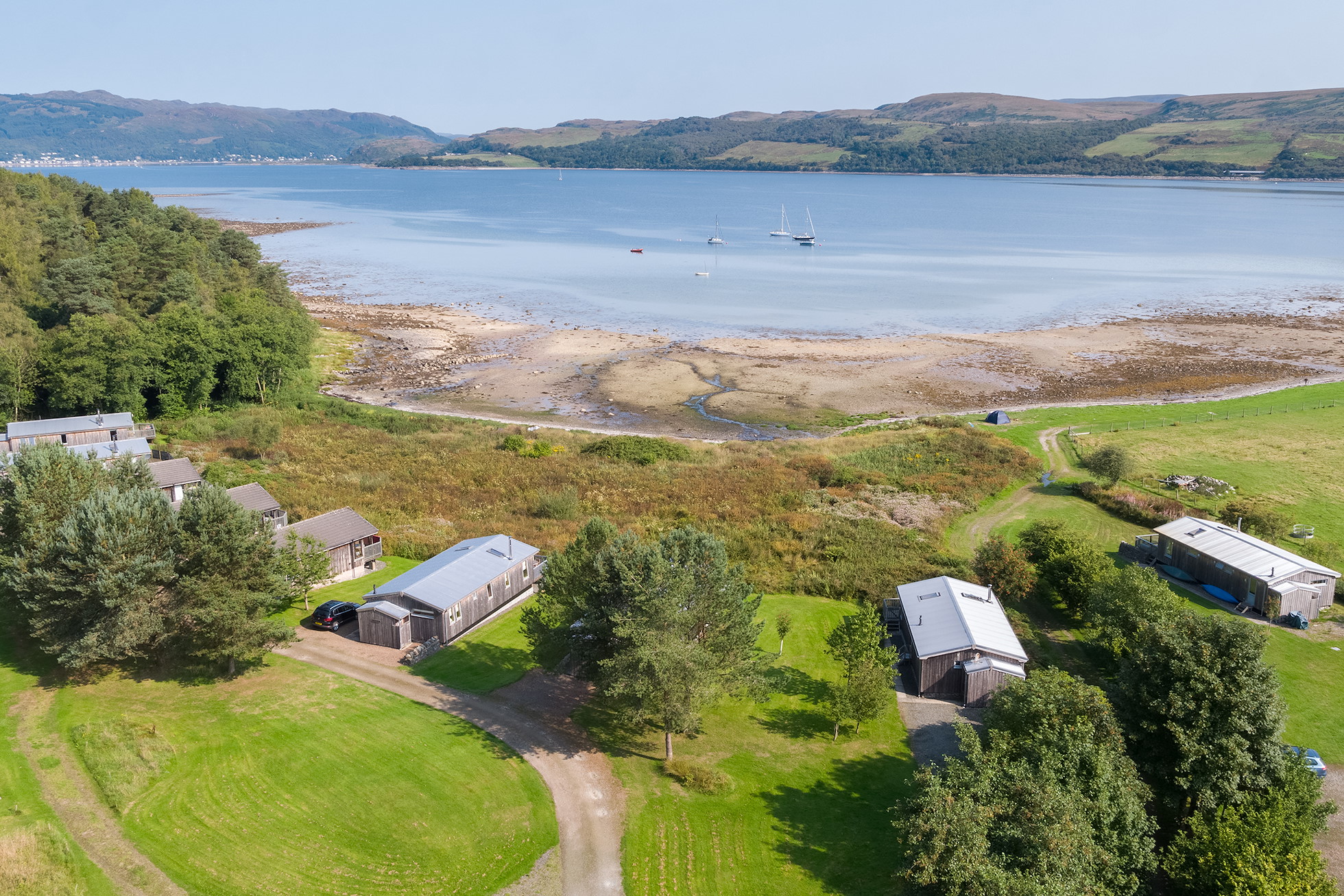 Carry Farm sits on an idyllic coastal site on the Cowal peninsula in Argyll. It previously operated as a mixed farm but is now home to an eco-tourism campsite and lodges, a sailing school and a café/art gallery. The land is primarily coastal heath, but the site also features ancient hazel and oak woodland that once formed part of Scotland's temperate rainforest. Carry farm is home to red squirrels, badgers and hedgehogs; and otters, herons, oystercatchers and curlews are often seen on the shore.
Key rewilding commitments:
MORE SPACE FOR WATER: Opportunities exist for creating additional water features on the heath to further enhance biodiversity, facilitating pedestrian access through the ancient woodland, and taking steps to remove invasive plant species.
LET NATURE LEAD: The absence of intensive agriculture has allowed considerable natural regeneration on the coastal heath – with mosaics of grassland, heather, gorse and birch.
REINSTATE NATURAL GRAZING: Conservation grazing is undertaken with donkeys and a small flock of Hebridean sheep.
"It's so rewarding to see our guests enjoying the heath, the shore and the wildlife that we have worked so hard to encourage over the past 20 years. We are delighted with the nature regeneration and we look forward to further increasing the site's biodiversity in the decade to come."

Derek Andrews and Fiona McPhail, Owners