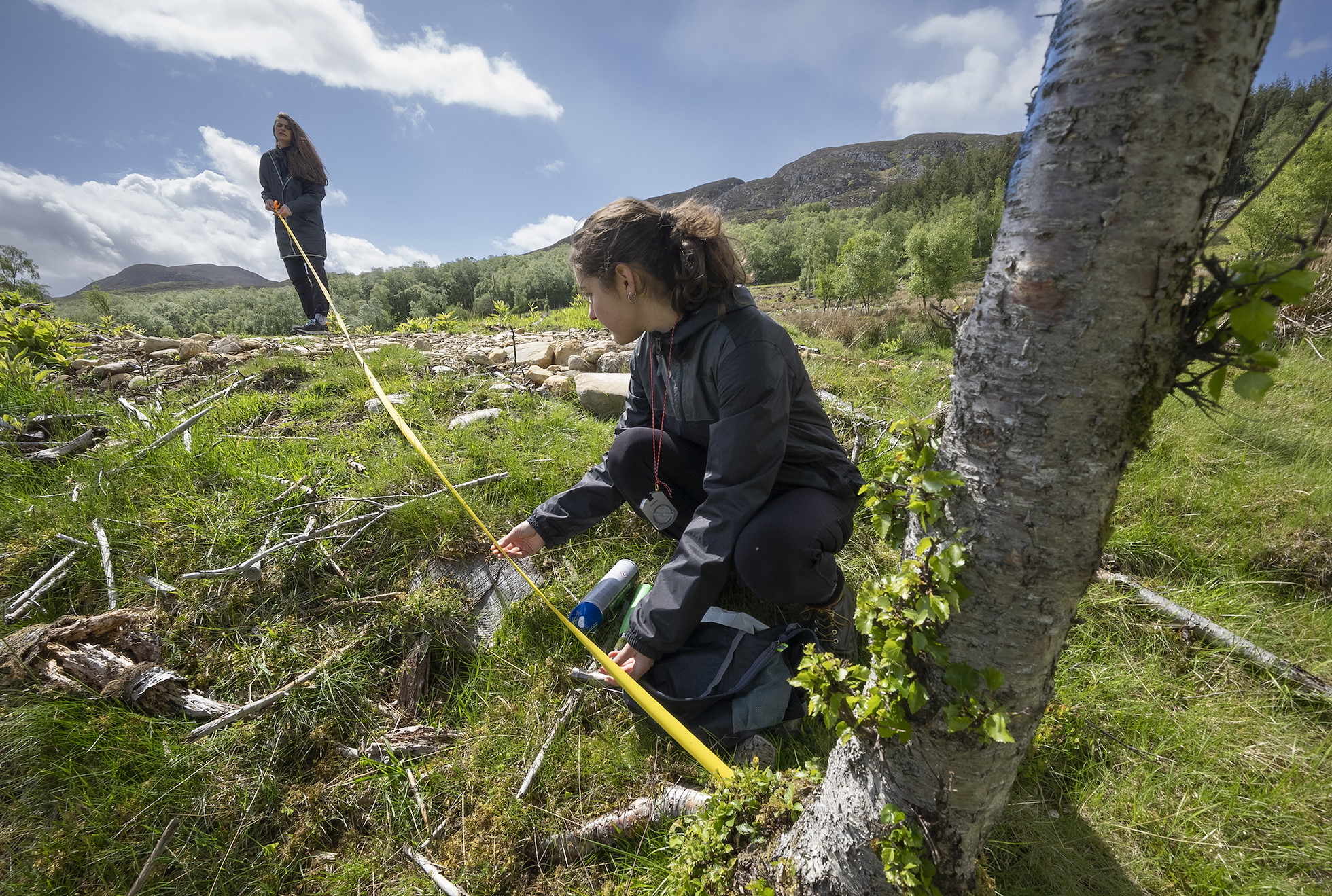 Location:
Whitebridge, Highland Area Committed:
100 acres
Birchfield is located on the western edge of the Monadliath mountains, in a picturesque glen close to Loch Ness. It contains peatbog, a commercial timber block and regenerating birch woodland – all looking down on the dark pools of the River Fechlin. It is home to the Natural Capital Laboratory – a partnership between nature NGO the Lifescape Project and infrastructure consultants AECOM. The owners are, in effect, allowing the site to become a technology demonstration testbed which operates at the cutting edge of rewilding.
Key rewilding commitments:
MORE NATIVE WOODLAND: Extensive planting of broadleaves and scots pine in previously felled areas to increase biodiversity, thinning remaining conifers to allow formation of woodland understorey, excluding deer from areas of the site to assist tree regeneration.
MORE SPACE FOR WATER: Exploring wetland creation and using leaky dams to increase surface water (to benefit invertebrates and amphibians), undertaking restoration of the peat bog.
LET NATURE LEAD: Innovative e-DNA and audio analysis are being used to determine species presence, carbon flux monitors are measuring sequestration rates, and natural capital accounting is being used to attribute financial values to the site's ecosystem services.
CONNECT WITH COMMUNITIES: Community participation and using nature as a source of inspiration for art also feature within the owners' plans, and installing a wildlife hide with a connected series of access paths.
"The world is changing before our eyes, raising lots of difficult questions. Finding answers to those questions is critical for people and nature – and we really hope that Birchfield and the Natural Capital Laboratory can play a part in that, potentially demonstrating the case for more rewilding, both in ecological and financial terms."

Emilia and Roger Leese, Owners