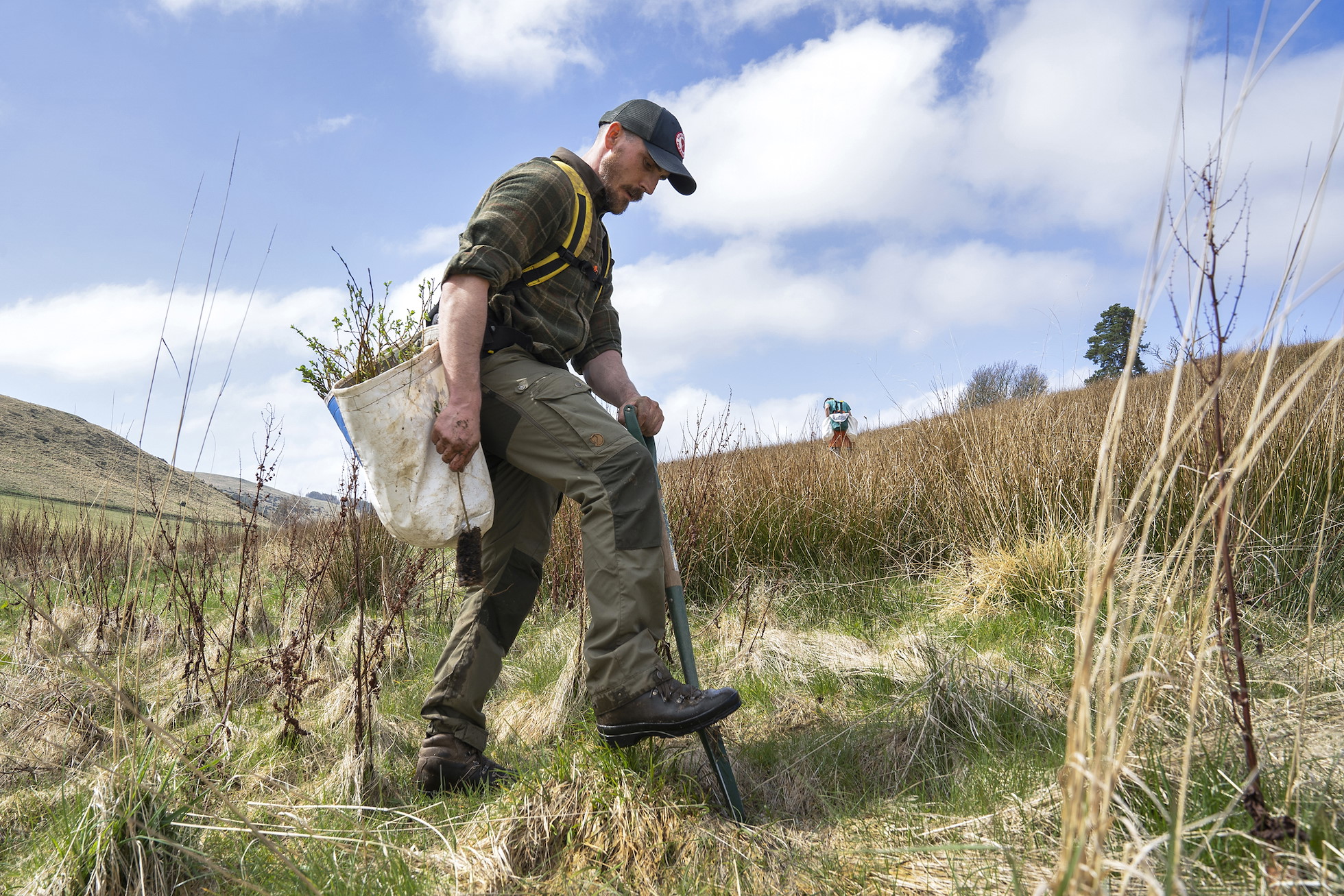 Location:
Glass, Aberdeenshire Area Committed:
862 acres
Beldorney is a small estate on the banks of the River Deveron on the north side of the Grampian mountains. Currently, the land predominantly consists of rolling pasture that has been heavily grazed and compacted. It also features extensive straight-line conifer plantations and some broadleaf woodland. The focal point of the estate is a 16th century Z-plan castle in the north-east of the site.
Key rewilding commitments:
MORE NATIVE WOODLAND: Short-term actions include removing conifer plantations and ending the intensive livestock grazing. Broadleaf woodlands will be planted widely throughout the estate, including along the riverbank where they will play a key role in improving the habitat for salmonids.
CREATE REWILDING BUSINESS: Rewilding, regenerative agriculture and the creation of sustainable nature-based employment are the key goals at Beldorney. Socio-economic and community benefits will arise through the upgrading of estate buildings and the introduction of regenerative micro-businesses to the site. Current plans for micro-businesses include the production of organic fruit and vegetables, and the development of an accommodation and venue-hire enterprise that will help fund Beldorney's rewilding plans.
"Enhancing nature goes hand-in-hand with bringing social and economic benefits to local communities. If we can do all of this at Beldorney, we can help make the case for more extensive rewilding across Scotland."

Jeremy Leggett, Owner