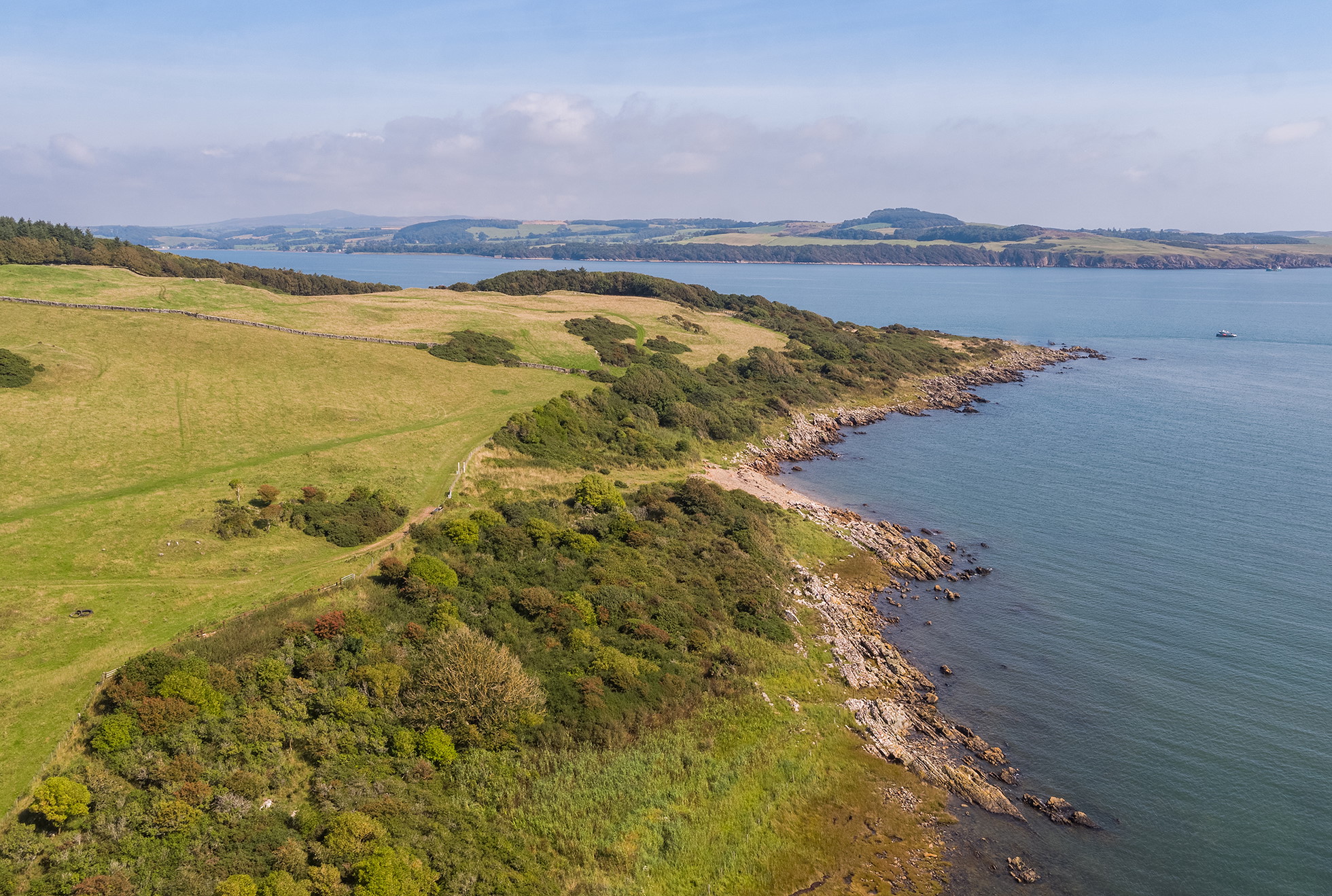 Location:
Borgue, Dumfries & Galloway Area Committed:
330 acres
Balmangan is a traditional stock-rearing farm in Kirkcudbrightshire situated on the stunning Solway Coast. Rough pasture predominates and the farm is bordered by an ancient coastal woodland. The coastline on the portion of the land overlooking Ross Bay contains a Site of Special Scientific Interest (SSSI). Balmangan has a well-established and award-winning ecotourism camping business, Solway View Holidays.
Key rewilding commitments:
MORE NATIVE WOODLAND: The planting of native trees, the restoration of hedgerows along the traditional 'Galloway dykes', and the creation of wildflower meadows – all to assist nature recovery across the farm.
MORE SPACE FOR WATER: The landscape and wildlife habitat will be enhanced by the creation of wader scrapes for wetland birds.
REINSTATE NATURAL GRAZING: The land will be given a period of rest after the scheduled removal of sheep and cattle in the second half of 2021. A scaled replacement will take place with native breeds of pig, cattle, and ponies on a regenerative and conservation grazing basis.
"Balmangan's land has been inhabited and farmed from ancient times. We are the first owner occupiers in over one hundred years but sadly we have seen a steady decline in wildlife over time. We feel a duty of care to this land and are looking forward to restoring the biodiversity and landscape to help the wildlife thrive again. We'd love to see more birds, bees and trees!"

Neil and Patricia Picken, Owners