Work with us to return fully functioning ecosystems to thousands of acres across Scotland.
Our dedicated Rewilding Fund is open to individuals and businesses who wish to invest in nature recovery, as part of their commitment to reducing their carbon footprint. The Fund is used to support our land partners in the Northwoods Rewilding Network to lock away carbon, purify our air and water, enrich our soils and return wildlife to our landscapes.
The Northwoods Rewilding Fund supports a range of nature recovery actions, including the establishment or enrichment of native woodlands, the creation of new wetlands and the reintroduction of threatened or missing species. All funded projects take place within the Northwoods Rewilding Network and are governed by a binding agreement with the appropriate Northwoods land partner.
There is a wide range of investable projects within the network that lock away carbon and boost nature - here are just a few examples.
I'D LIKE TO INVEST IN REWILDING NOW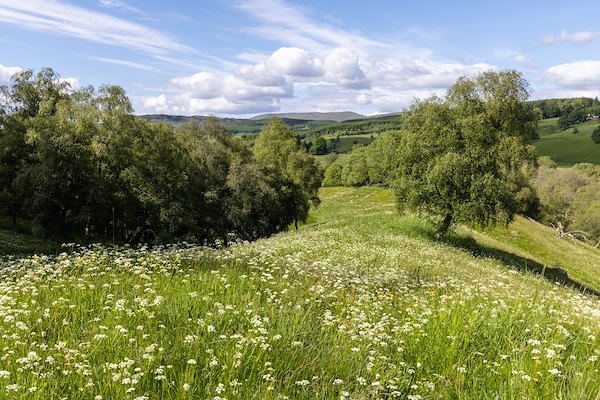 LOCK AWAY CARBON IN A NATIVE WOODLAND IN PERTHSHIRE
Duncan Pepper is focused on restoring the natural habitats on his former livestock farm in Perthshire - improving the soil quality and re-establishing native woodlands. Support from the Northwoods Rewilding Fund will allow him to plant 3,000 native trees (sequestering approximately 450 tonnes of carbon) and create a rich floral understorey – a vital element that is so often neglected in woodland planting projects.
PUT BEAVERS BACK WHERE THEY BELONG
In some parts of Scotland, beavers are subject to lethal control due to their impact on farmland. Rather than shoot them, they could be moved to sites within the Northwoods Rewilding Network where they will help create nature-rich, carbon-storing wetlands without coming into conflict with other land uses. Moving beavers however, is a licensed activity that carries substantial costs. Your support could fund the trapping, veterinary screening, release and monitoring for a family of beavers – putting them back where they belong.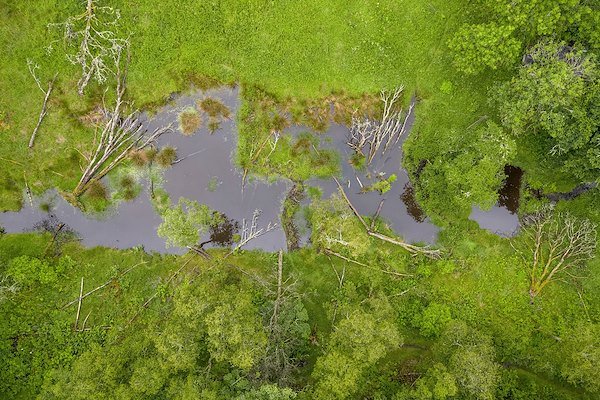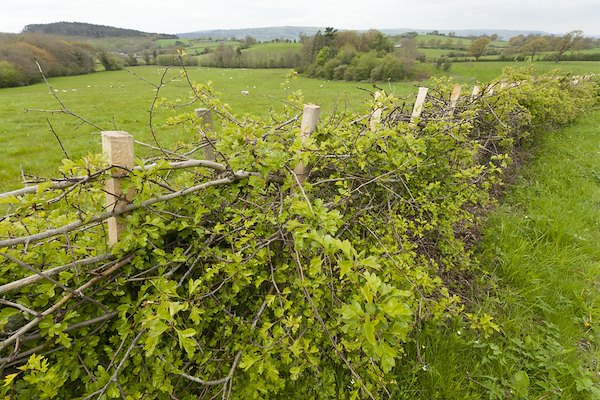 RESTORE WILDLIFE CORRIDORS IN GALLOWAY
Neil and Patricia Picken have taken a bold decision to rewild their 350-acre Balmangan Farm on the Solway coast. With suport from the Fund, they intend to restore 1km of blackthorn and hawthorn hedgerow along the traditional "Galloway dykes" which cross the farm, helping to sequester carbon and creating a rich habitat for pollinators and birds, such as goldfinches, redstarts and thrushes.
HELP REVITALISE SCOTLAND'S RAINFOREST IN ARGYLL
Glenan Wood in Argyll is a wonderful example of the lush rainforest that once grew along much of Scotland's Atlantic coast. Today, this unique woodland has been reduced to just fragments and threads. The Friends of Glenan Wood are a community group committed to saving and expanding this natural gem for the long-term benefit of both nature and the local community. Sadly, species such as oak and hazel can only regenerate, if extensive temporary deer fencing is erected to protect the young trees.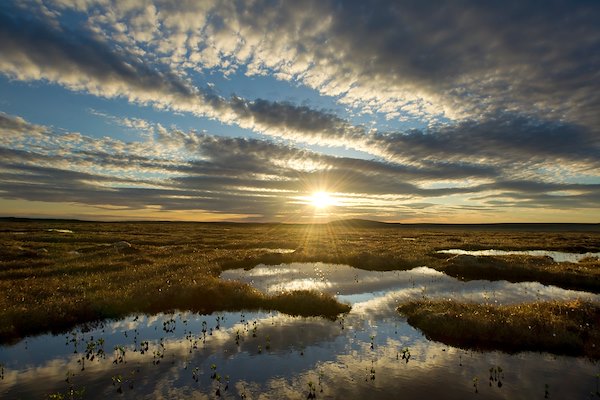 RESTORE LIFE TO A DEGRADED PEAT BOG ON THE ISLE OF ARRAN
Like so many peat bogs across Scotland, the high ground above David Bennett's farm on Arran, was drained and planted with non-native conifers in decades past. Now, using established restoration techniques, David wants to return this peatland to good health so that it stores carbon, purifies air and water, and enriches the habitat for short-eared owls and hen harriers.
LET US TELL YOUR REWILDING STORY
A unique element of working with SCOTLAND: The Big Picture is that we recognise the importance of reporting to your staff, customers and investors, on the change your support brings about.
We believe passionately in the power of storytelling and our talented team of writers, photographers and filmmakers, will bring to life the rewilding stories that your investment enables. We want these stories to not only inform, but to inspire a diverse audience to embark on their own rewilding journey.