Heilan coos mooving in
Their ancestors may be extinct but these shaggy-coated, all-weather grazers are an integral part of the rewilding toolkit.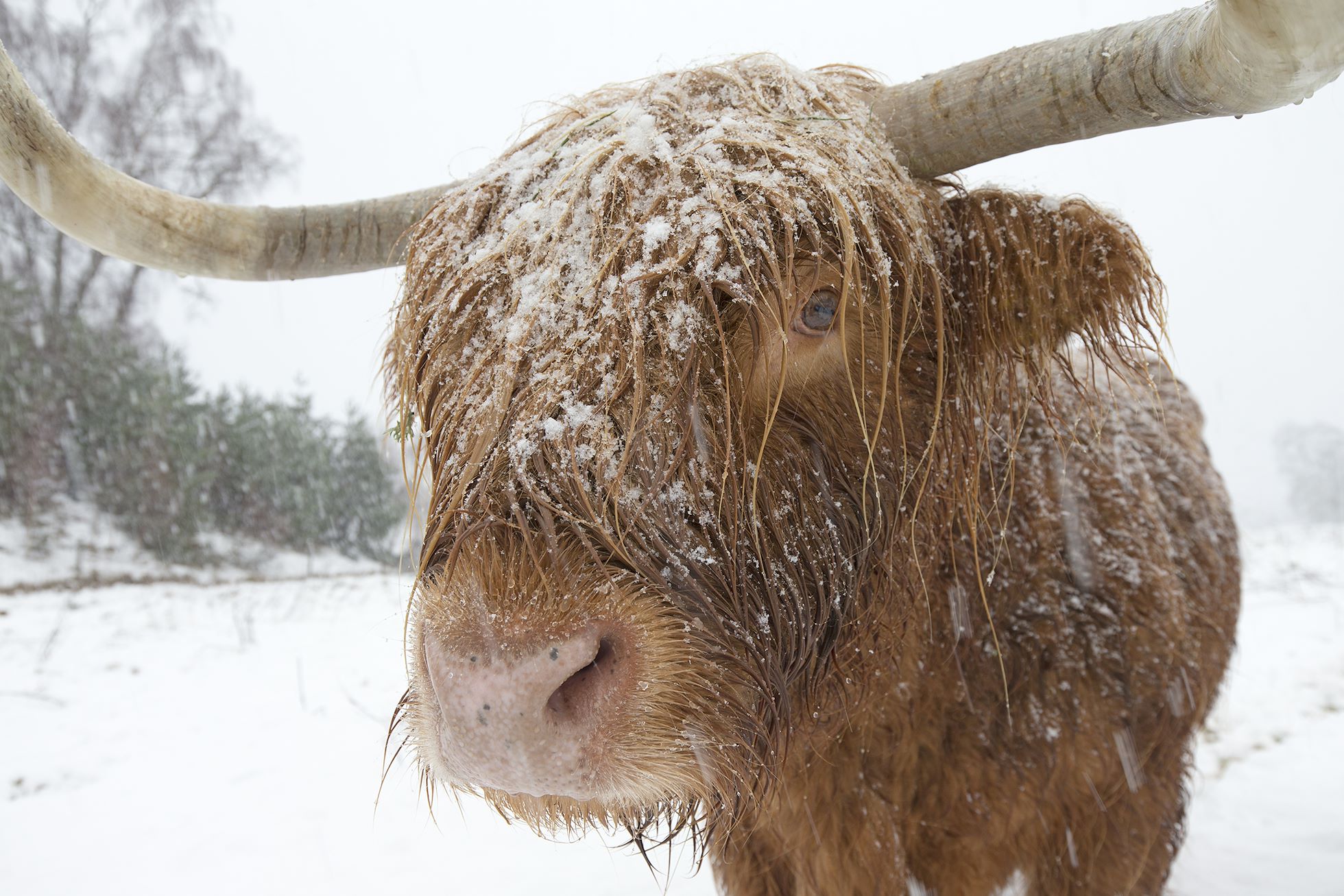 There is extensive debate about the ecological impact of large herbivores. Most rewilding initiatives in Scotland set out to reduce grazing pressure to a minimum, to support the regeneration of scrub and woodland, a habitat that has been severely diminished over centuries.
In the past however, large grazing animals such as deer, and wild cattle and horses, would have shaped the landscape, creating a mosaic of forest and open glades bordered by thorny bushes such as gorse and hawthorn. Some ecologists view the role of large herbivores as similar to that of top predators - drivers of ecological processes.
At several sites across our Northwoods Rewilding Network, we're using traditional Highland cattle to replicate the role of the now extinct Aurochs, Europe's original wild cattle. As the Northwoods network grows, it is hoped that these hardy grazers, who can withstand all weathers and survive on a wide range of vegetation, can be shared across multiple sites, spreading their impact over larger free-ranging areas.