Beavers given new home at Northwoods site
A beaver family has avoided being shot by being moved to Northwoods Rewilding Network partner, Argaty Red Kites.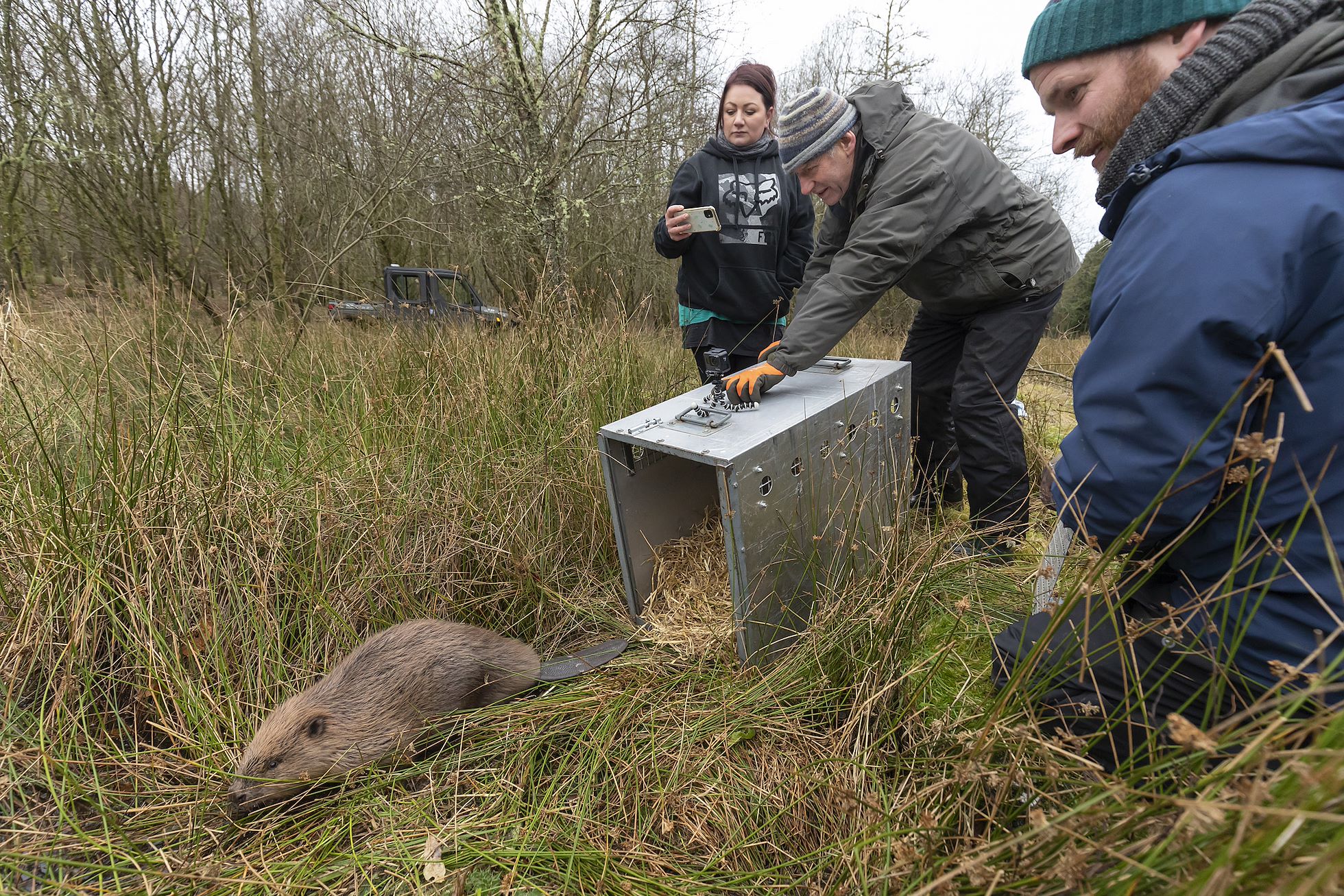 SBP was thrilled to witness first-hand the release of a family of beavers at Argaty Red Kites near Doune. This historic translocation was the first to be authorised outside of The Scottish Beaver Trial at Knapdale and marks a welcome shift in policy by the Scottish Government.
Two adults and three kits were caught from farmland in Tayside, where a beaver-killing licence had been issued, to prevent damage to prime agricultural land. After NatureScot, the Government's advisory agency, approved Argaty's application to spare the animals, they were eventually moved to selected ponds on the farm near Stirling.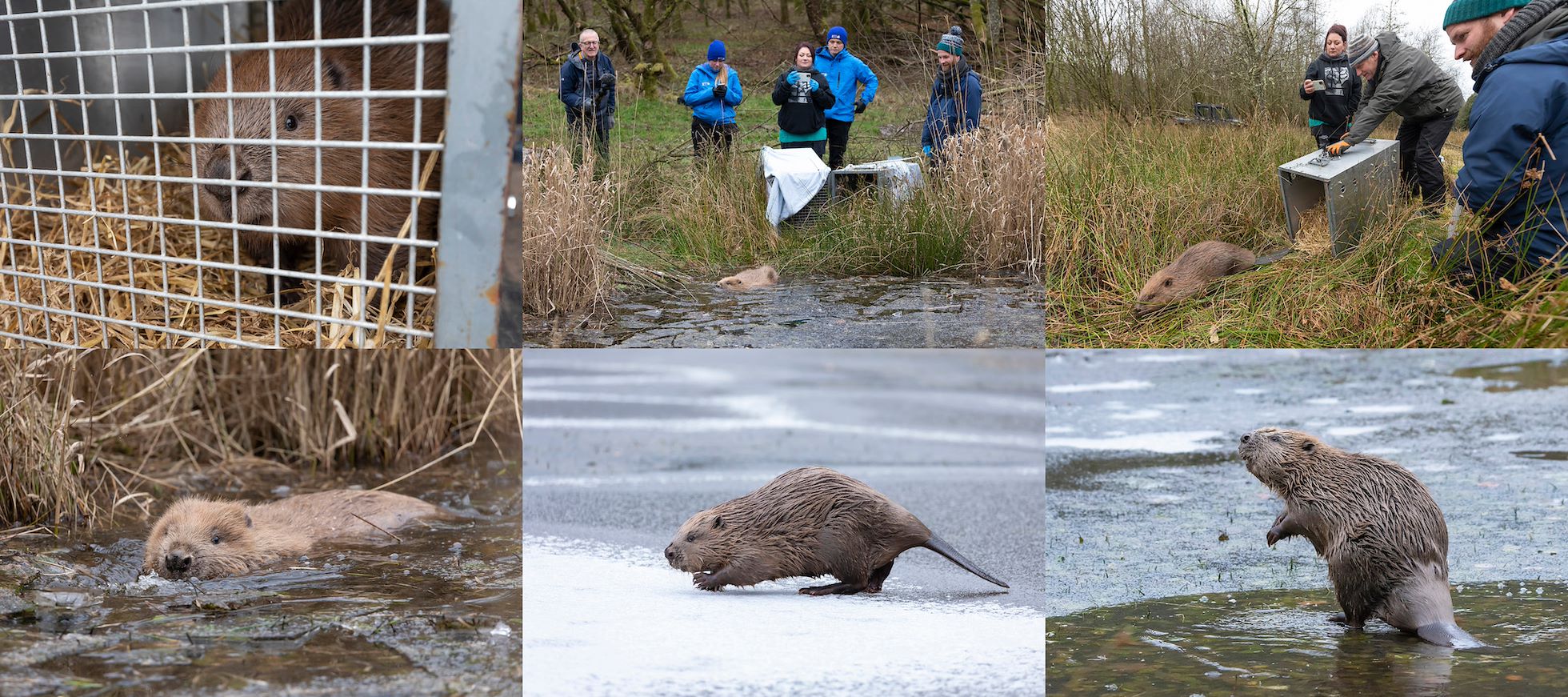 A 2015 NatureScot report found there to be over 105,000 hectares of suitable 'core beaver woodland' across Scotland, but the Scottish Government had previously said beavers cannot be relocated to new areas.
Figures released by NatureScot show that 115 beavers were killed in 2020 alone. However, a breakthrough commitment, made between the Scottish Greens and the SNP, was recently announced by the Government to now actively expand Scotland's beaver population. Translocation to new areas of Scotland outside of beavers' current range will be prioritised over lethal control to deal with negative impacts to farmland.
Eva Bishop, spokesperson for the Beaver Trust who funded the move said: "We're delighted to have carried out this ground-breaking translocation. Beavers can be a vital ally in the fight against biodiversity loss, and responsible translocations are an important tool for allowing Scotland to expand its beaver population while sensitively managing impacts on farmland."
Huge congratulations must go to Tom Bowser of Argaty Red Kites, who worked tirelessly alongside advisors and several supporting organisations to reach this goal, eventually receiving a licence for release after a year of consultation and negotiations.
"I do hope that this small step will be a catalyst for getting beavers spreading across the country," said Tom.