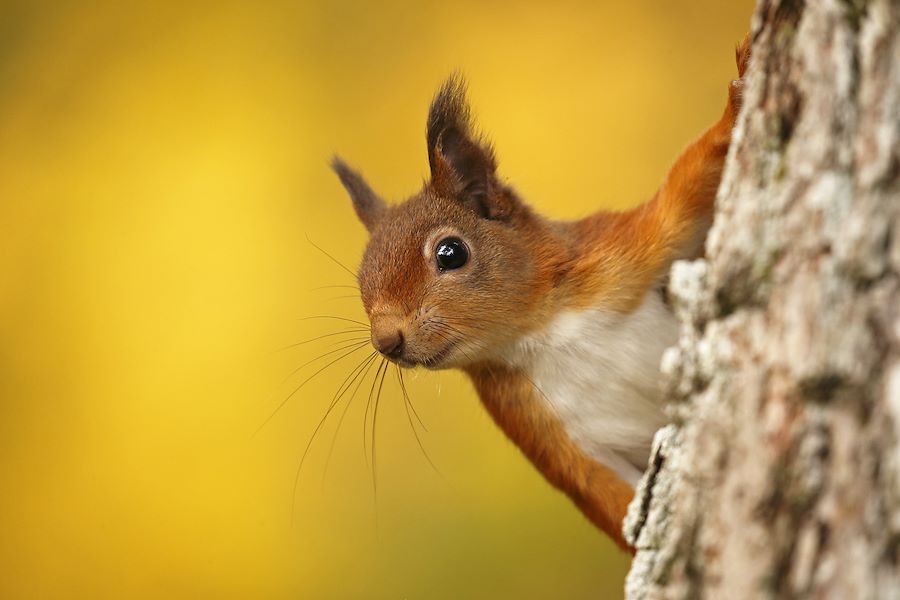 In collaboration with award-winning wildlife photographer Neil McIntyre, we have today launched a crowd funding campaign to raise £25,000 for a stunning new book - The Red Squirrel: A future in the forest - showcasing Neil's life's work with red squirrels and their precious forest home.
Based in the Cairngorms National Park, Neil has been watching red squirrels for most of his life and has photographed them for the past 30 years, building up an astonishing portfolio of images of this charismatic creature, one of Britain's favourite mammals.
The Red Squirrel: A future in the forest will showcase these jaw-dropping images, accompanied by the words of celebrated author Polly Pullar, whilst also raising awareness of the plight of the red squirrel. With native woodland now covering just 2% of Scotland's land area, red squirrel populations are fragmented on isolated islands of trees and their long-term future is uncertain.
The Kickstarter crowd funding campaign is to raise the production costs of this beautiful and thought-provoking book, which will be published in early Spring. Throughout November, the campaign will offer a range of exclusive rewards, including signed books, limited edition prints and personal photography workshops with Neil, in return for funding donations.
Neil says: "I've been dreaming of showcasing red squirrels in a book for many years and my collaboration with SCOTLAND: The Big Picture provides the perfect platform to realise that dream. The images have all been captured, Polly Pullar, who shares my love for red squirrels, has done a brilliant job writing the text so now, we just have to raise the funds to get the book in front of as many people as possible and that's why I'm asking for help."
The Red Squirrel: A future in the forest crowding campaign is running on Kickstarter until 1 December. Find out more at kck.st/2eWxFHx