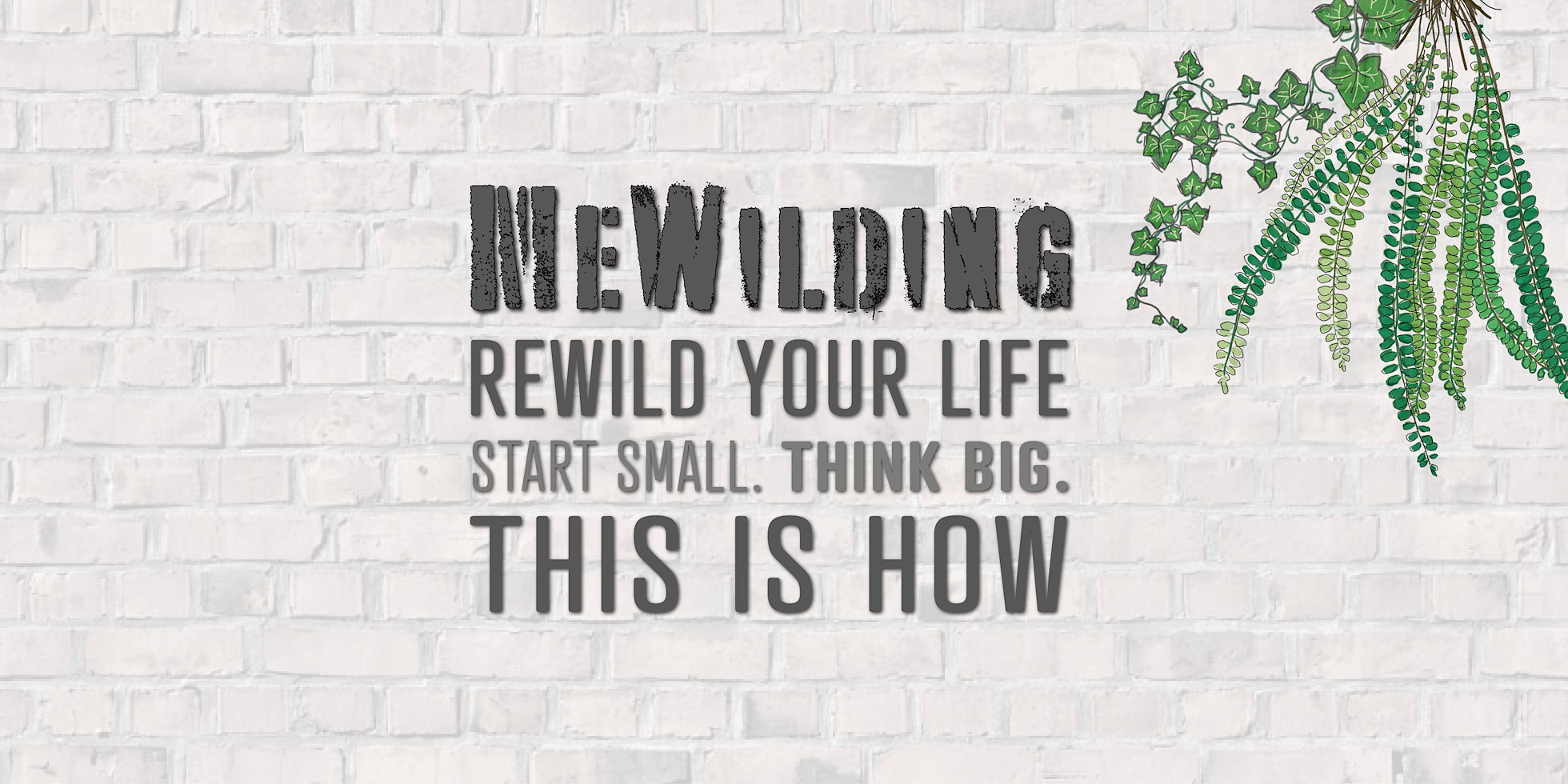 Our new book packed with easy-to-follow ideas to let the wild into our everyday lives, to inform our choices and consider our actions. MeWilding is rewilding for everyone.
What can I do to help rewilding?
It's a fair question and one we're often asked. It's easy to be weighed down by the continuous flow of negative news about our struggling natural environment. It's easy to feel overwhelmed, unable to make a difference. It's easy to lose hope. But rewilding brings hope.
MeWilding is rewilding for everyone.
We may all interpret the word 'rewilding' in different ways, but ultimately it's about creating a healthier world for us, and all the living creatures we live alongside and depend upon.
Rewilding is a journey for all of us. Whether you have thousands of hectares, a farm, a woodland, a garden the size of a matchbox, or no garden at all, you can join an exciting movement that holds the key to the future success of all life on this planet. With minimal effort, we can all make choices that will help nature repair and restore.
To help guide and inspire you, we have prepared MeWilding, a 70-page booklet packed with information and easy to follow ideas, from choosing plants for pollinators, making garden ponds, composting our household green waste, planting trees, to simply spending time outside with children. Decorated with beautiful images and illustrations from the team at SCOTLAND: The Big Picture, it encourages us all to let wild into our everyday lives, to inform our choices and consider our actions. And, to nurture the thought that 'small' matters too.

"Even the largest avalanche is triggered by small things."

Vernor Vinge
Rewilding the garden
For most of us, the garden is an obvious place to start your rewilding journey. Be it large or small, a window box or a patio tub, by thinking about what you plant, you can make a difference. If you don't have a garden, talk to friends or neighbours about how they might rewild theirs.
Choosing flowers, shrubs and trees that are not only beautiful but also beneficial for wildlife, and attractive to bees and other pollinators, will bring results. Have you ever considered keeping bees of your own? You can do this even if you live in a busy built-up environment. Even allowing wildflowers to flourish instead of constantly 'micromanaging' lawns and borders can contribute to rewilding.
There is so much you can do in your garden and our MeWilding book will help you get started. You'll be amazed how quickly you can achieve fantastic results.

Corridors and Connections
Never underestimate the value of hedges and verges – they provide vital corridors for many species to move freely across an often-fragmented landscape. Planting a wildlife-friendly hedge is a beautiful way of providing food and shelter for insects, birds and mammals, from bees to badgers.
Hedgehogs need access between urban gardens so that they can travel freely on their nightly foraging trips. Why not speak to your neighbours and agree to create gaps in your fences to allow hedgehogs safe passage. Nesting and roosting boxes for house martins, swifts, tawny owls and bats all help as they replicate many of the natural cavities found in old trees or nooks and crannies in old farm buildings.

The Magic of Woodland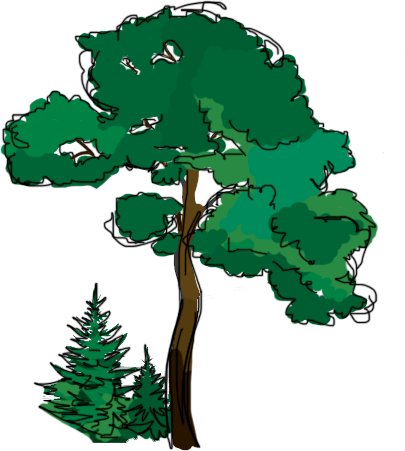 We can all participate in landscape-scale woodland restoration either by supporting organisations that are replanting native forests, or by volunteering and assisting with woodland creation schemes.
Woodland provides space for nature, and creates employment, reduces flood risk, cleans our air and water and helps in our fight against climate breakdown.
Individuals can give native trees as presents and businesses can contribute to woodland restoration to help offset their carbon footprint. A tree is something that will outlive most of us, while bringing enormous benefits for biodiversity.

Food and Household Choices
Thinking about the food and household products we buy, their provenance and manufacturing process, is integral to the rewilding ethos. Some food travels an astonishing distance to reach our tables, while some clothing is manufactured using cheap labour in poverty-afflicted countries.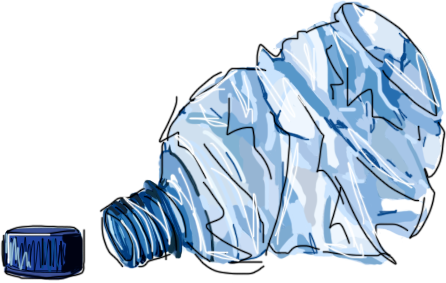 We believe it's important to make informed, balanced decisions about how we choose to spend our money. Supporting local food producers for example, will reduce our carbon footprint by reducing food miles. When it comes to livestock, it's important to consider exemplary welfare standards. Perhaps you'd rather adopt a plant-based diet or at least reduce the amount of meat you include in your diet?
Cutting back on single-use plastics and putting pressure on suppliers to reduce packaging – it's all part of starting small but thinking big.

Travel Choices
We've all become accustomed to easy travel but there's a price to pay on the environment. Are all your trips essential? Could you share car journeys to work with a friend or colleague? Could you reconsider the number of flights you take each year, and choose eco-friendly holidays that support local, nature-based tourism? Why not stay at home this year - many people are unaware that in Scotland, otters, sea eagles and beavers can all be seen with relative ease and at sea, humpback whales and basking sharks are becoming increasingly common.
MeWilding starts closer to home than you might imagine.

Nature as Therapy
The pace of 21st century living with its ever-increasing pressures - political and economic uncertainties, financial worries and for many, concerns about where the next meal is coming from - is taking a significant toll on our mental health. There has also been a shocking rise in the number of young people suffering from depression and anxiety and other stress-related illnesses, sometimes associated with peer pressure and the perils of social media. Old age too can bring numerous psychological problems, not least of all loneliness.
There is clear evidence that time spent among nature is proven to reduce symptoms and benefits both our mental and physical wellbeing. The more we can bring wild nature into our lives, the healthier we will be. It's as much about rewilding people as the land and seas around us.

Rewild a Child
Teaching children about the infinite value of the natural world is one of the most important gifts you can give. Spending time with them outside and discouraging long hours glued to screens and gadgets, will lead to a far healthier lifestyle. MeWilding offers lots of practical and easy things to do with children that will cost you nothing but time, and are guaranteed to bring joy and fascination. We believe that what children know and love they will in turn respect and nurture.

All at Sea
It can be harder to feel serious concern about our oceans because we cannot see the problems that lie beneath the waves. Our marine ecosystems are suffering through catastrophic pollution and plastics, as well as overfishing. It may seem an impossible task, but there is much we can do to help. It's important to think about buying sustainable seafood products.
When it comes to the disposal of many everyday items, if we do not consider disposing of them correctly, they can end up in our oceans with disastrous results for marine life.

Other Choices
The way we choose to spend our money and time can help towards a wilder Scotland. However, the way we choose to use our vote is now more important than ever
Find out how well informed your MSPs are about rewilding. Do they understand the value of fully functioning ecosystems and how this relates to the health of wider society? Do they support the return of species that many people think belong here? If not, why not?
If you use social media, these are all reasonable and valid questions but be measured and respectful in your communications and listen to points of view that may not coincide with yours. Nobody reacts positively to being told how to think.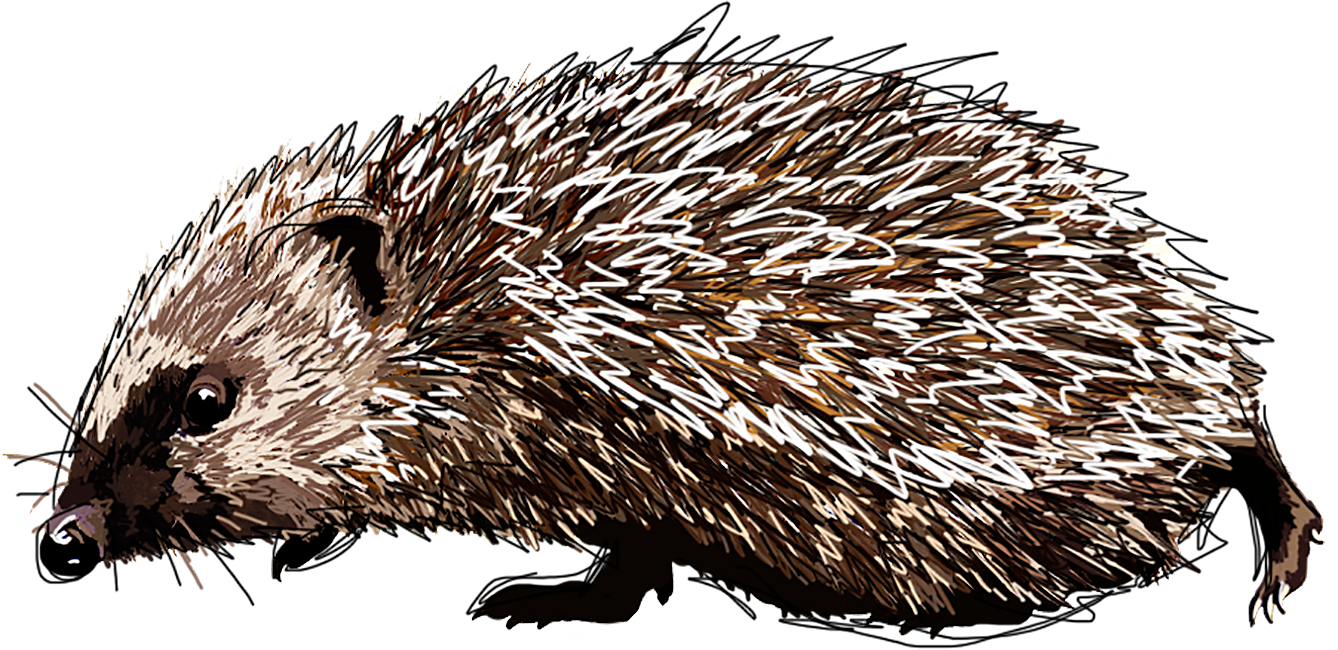 WHAT IS IT WORTH TO YOU?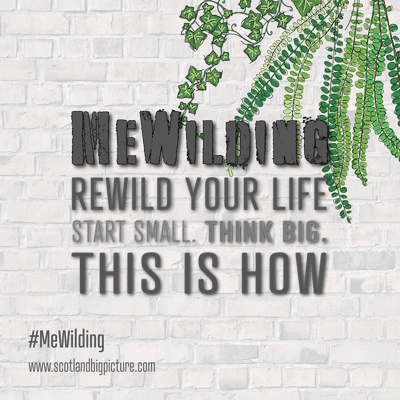 We want as many people as possible to have a copy of MeWilding. We know you will appreciate that books are expensive to write, illustrate and publish and we're a small charity, so we'd like you to pay us something for MeWilding. However, we are not going to insist. We would like you to pay us what you feel it's worth to you. You can pay us £5, you can pay us £10, you can pay us £30 - you decide.
We also offer a digital version so although there's something really satisfying about the look and feel of a 'real' book and it's something you can refer to without the use of a screen, the electronic version obviously uses no paper so already, you're MeWilding!
We really hope you are inspired and remember, rewilding is not for someone else, it's for everyone.